5 Mistakes made by new startup Online Estate / Letting Agency Businesses.
1. Think global, act local
That might the buzz word with green activists or Hampstead Yummy Mums that say 'Darhhling' .. but it's the worst thing you can do when start your own online agency. Yes, the internet is global but that doesn't mean your agency should be. People use local agents to sell their property . If you are going to open up online, you should THINK LOCAL ACT LOCAL. It is irrelevant you don't have a piece of glass on the High Street that you sit behind. What is relevant is potential house sellers think of you and your agency for a free valuation. Everything else doesn't matter. You have a level playing field with the big boys with RM and Zoops to find those buyers (let's be honest ..nobody puts themselves on mailing lists anymore do they?)
2. Not being different
Potential house sellers and landlords have 20, 30, 40 even more agents to choose from in your town. As your estate agency and lettings agency business has competition, you have to give your potential customers a reason to choose your offering over another. I see this all the time with new agents. They essentially mimic or copy what other agents are already doing in their town with their marketing. I suppose they think "if it works for them, maybe it will work for me." But think about it from the punters perspective. You can't expect to grow your agency by being an inferior version of some other better known agents. Even if your agency is arguably better than the competition, "better" is subjective. Instead of simply trying to be better, you need to be different. Then, when someone asks why your agency is worth their time and attention, your answer will be objective and easy to understand
3. Not another (yawn) estate / letting agent opening
House sellers and landlords have problems that need solving or opportunities that need to met. If the problem your business solves is important enough, you will not even have to look for punters as they will come to you (ie if you had a cure for hayfever that worked). However, you are just another agent unless you are different or the problem you solve is different. New start letting agents and estate agents fail all the time because they try to solve a problem nobody really cares about. If you put your product or idea out there and nobody buys it, there's a good chance you should look for a more important problem or you try to help with the opportunities
4. You don't love property … enough
You're going to need deep subject knowledge, fresh creativity and unwavering stamina about the local property market. There will be competitor agents who appear to be more knowledgeable about the local property market than you do (because they have been there for years – little do they know the office has had 8 managers in the last 11 years … quick staff turnover is not good)
How can you compete if the gap between your love of a topic and your competitors' is so vast?
If you love property, I mean really love property, you know your property values, your yields, how different areas in your town have gone up quicker in value than others, stamina won't be an issue. If you love property, creativity will flow, and influence will be easier to build
5. This won't be easy, and it won't be quick.
Building a successful agency business (be it online or High St based) is a massive undertaking. If your plan involves eight hour work days, or if your timeline is measured in months, you will probably fail. These are the hard truths that agents rarely talk about. Overnight successes does not exist. Your original plan will probably have to be completely shredded and rewritten, many, many times
You see what you need to ask yourself is if building this agency business will still be worth it to you if it takes years to get there? What if building the business is harder and more stressful than your current job..because let me tell you .. it's even worse than you think!
Only then can you ask yourself if you are prepared for your own version of that.
kind regards
Christopher Watkin
Some chap that helps new and existing Estate and Letting Agents get more instructions, more listings and bigger market share - but you wouldn't be interested in that - would you? Oh you are? Well - have a look see below - you might find things of interest?
email [email protected]
400+ blog posts on getting more people (house sellers or landlords) for your estate agency or lettings agency  http://how-to-grow-your-lettings-agency.blogspot.co.uk
my thoughts on how to succeed in UK estate/letting agency on videos  (15+ videos) https://goo.gl/Zzw4LN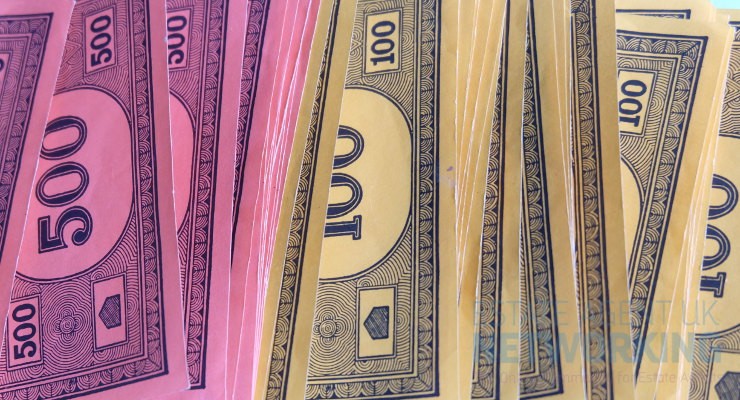 Like many other industries in the world, the UK property market is constantly evolving. Industry players therefore need to keep a keen eye on the key markers that define the state of the industry. As 2022 ushers in new changes and realities, industry players like cash house buying agencies need to arm themselves with current…
Read More

→