Agents – Are you afraid of the word 'No'?
I often hear agents say that they are waiting for something to take place before they call their prospective vendor or landlord. The biggest something is the 'sands of time', waiting for the calendar to flip over to next month, or the month after or the month after that. The agent says things like "I am waiting to that landlord in August when their AST is up" or  "I am waiting to call that vendor when her sole agency s up on the 22nd of July."
The funny thing is this though, many agents believe that their prospective landlord or vendor recognises that they have allowed time to pass, and, as such, now has an enhanced opinion of the agent for having waited before contacting the landlord/vendor again. This is particularly true when the vendor/landlord has asked that the agent contact them at some time in the future. Sorry guys because nothing could be further from the truth. Why? Well can you remember taking a call from a software or google adwords company a few months, and because you could not be bothered to get into a chat, you said call back in a couple of months? Of course not, bet you had forgotten by the time lunchtime came around. You see in most cases, the landlord/vendor doesn't even remember being called.

One reason you won't call is the fear of rejection, you don't like the word No. But you are a hardnosed agent, so that might not be the answer. No, I believe the main reason that agents decide to wait is simply that they do not have another way to keep the relationship going, to slowly build a relationship enabling you to create value for the prospective landlord / vendor. Our challenge as estate agents and letting agents is to generate interest in our services, and that is a lot easier to do if you can create value for the prospective vendor / landlord. You see, whilst you are waiting, that in fact does create value for the vendor/landlord .. they have one fewer agent calling them.
What can you do to create value for your prospective landlord/vendor now? However, before I explain what you should do, many people don't understand the concept of creating value. Well it's quite simple, just think about 'being of service to a potential client (the landlord/vendor)'. If you, Mr Letting /Mrs Estate Agent, can create something FOR THE LANDLORD/VENDOR, which is designed and embedded with specific ways of serving the LANDLORD/VENDOR, through that service, value is created.
All of you create value with your existing clients by letting and selling their property. But just like the chicken vs egg scenario, how can you create value if you don't have the property in the first place but you need create value to get the property? But what if I said it was much easier to create value to a potential landlord/vendor client than an existing one? All you have to do is simply 'be of service to your potential client'.
But how can you be of service to someone you don't know? Finding potential vendors is easy .. they all live in the houses around your office, homeowners are obsessed about their local property market, they are even more obsessed about the value of the own home. Landlords are also easy to find – 60% of them are live within 5/10 miles of their rental property, aged 40 to 70 years old, hold down middle class jobs and live in the nicer parts of your town. They too are obsessed about the local property market, obsessed about the value of their property(s). But how do you find them? Well, in fact , on my courses, I teach agents how to get all the email addresses of these people – it's like a gold mine!
Remember, something has value as long as it is able to serve. In this sense, value you must create is the potential to serve. When you build your marketing around serving your potential clients goals, aspirations and interest's, you can't help but create value. It really is that simple – just talk about something that is of interest to the potential landlord / potential vendor … and everything else will follow.
So, can I ask if you think this would be of interest to a homeowner / landlord?
tenants or buyers waiting
No sale no fee / no let no fee
Tailored Services
10 / 20 years experience in agency
Part of a Nationwide Company
Open 8am to 8pm
Landlords wanted
Free Valuations
Why do you agents keep chucking this stuff out with such messages in your promotional material? You might be interested, but the punters aren't. What if a local solicitors practice put in their leaflets stuff like "At 'SoandSo Solictors', we offer over 45 years of experience in law, with three partners, all trained in the latest aspects of law, being open from 7am to 9pm at night, our no win no fee guarantee means we are always looking for new clients." Boring isn't it? Yep! Interesting? Hell no! But that is what all you agents chuck out ..isnt it?
You guys are in a profession, an industry, that the British are obsessed about .. property – and all you talk about is yourselves, your company and your services. No one cares .. but they do care about their property, they are interested in what is happening to property prices in their town .. not nationally, not regionally, what is happen to the value of THEIR property.
You might not be interested in the Tunbridge Wells property market, but the property owners (landlords and homeowners) of Tunbridge Wells are. Have a look at this newsletter .. https://goo.gl/JmuUb8 see how everything is focused solely on Tunbridge Wells property market. Just imagine if you had a newsletter about YOUR town?
Here are some more examples ..
Talk about something (the local property market) to the local property owners .. and you will have their attention and interest. Drip feed hard copies to every prospective landlord on your books (both ones you have and from the technique of getting email addresses mentioned above), using social media to get PDF copies out there, delivering hard copies to all the post areas of the town .. drip drip drip …
… and landlords love these. Remember the story of the 30 landlords who rang up one agent in one day, to tell him the postcodes were wrong on their envelopes and they were worried they wouldn't receive the next one (story here http://how-to-grow-your-lettings-agency.blogspot.co.uk/2014/10/what-would-make-30-new-landlords-ring.html
Why aren't you writing detailed stuff like this? I guarantee it works. What are you waiting for?
Kindest
Christopher
PS If it is of interest, I can teach you how to write these types of articles on one of my courses or I can, for a fee, ghost write for you. All the ones above have been ghost written by myself.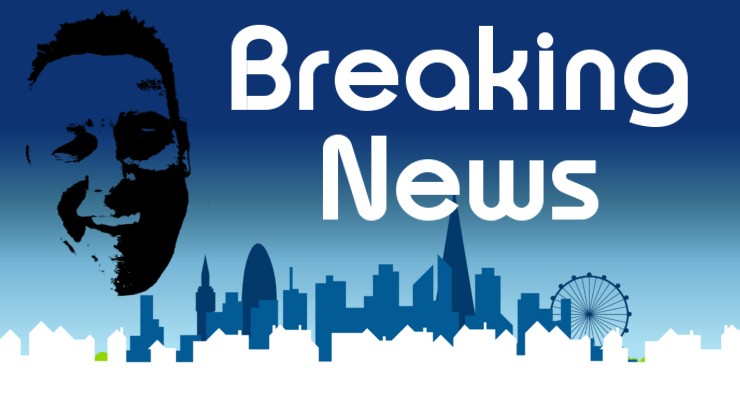 Daily bite-sized proptech and property news in partnership with Proptech-X. nurtur.group continues to strengthen its leadership team With my non-journalist hat on, and to ensure complete transparency, I also hold a position as a non-executive director at nurtur.group – AS Following the recent acquisition of BriefYourMarket, proptech supplier, nurtur.group has announced that Damon Bullimore…
Read More

→