Airbnb's pricing tool bags $30 Million MN
PriceLab's who's moto is 'Save time and increase income with our dynamic pricing tool and data solutions' are delighted to be sharing the news of their €30 million minority investment from Summit Partners. News of this was shared on the inc42 website. It is stated the Colin Mistele who stands as the Managing Director of…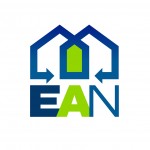 #Proptech company IMMO plans to invest £1 Billion:
With plans to invest a whopping £1 billion purchasing property, IMMO will certainly be raising a few eyebrows! The property technology company recently announced plans to re-fit a total of 3,000 private rented sector homes – each identified as having 'value-added' opportunities. These purchases are likely to be from current private landlords with plans to…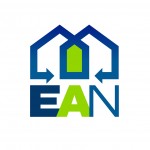 #Proptech Company Latchel raises $16.7m
Property management platform Latchel brings further positive news to the #proptech sector following the raising of $16.7m in Series A funding. In a report released by fintech.global they state that: "The round was led by F-Prime Capital with participation from RiverPark Ventures and existing investors, MetaProp, Bain Capital Ventures, 1984 Ventures, and Hack VC." Latchel,…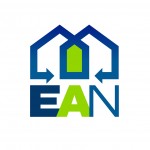 Italian #PropTech company raises €400 million
#Proptech is global and despite a hive of activity taking place in the UK we see our neighbouring countries also heating up the sector with massive investments coming in. Reported in tech.eu "Casavo houses €400 million in new funding round, sets sights on France" sees the Milan based 'residential sales' platform gives itself the capital…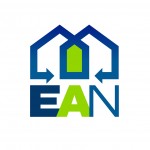 Live Interviews with Estate Agent Networking
As our audiences have grown to a whopping 100,000 followers and members across social media we have now launched the opportunity for our community to partake in live interviews. Currently we have our #Wednesdayat1 with Elle Wood – This is a simple and easy format, usually lasting around 30 minutes, where you can present yourself…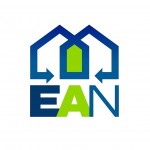 Curious about #Proptech? Here's some basic facts to know:
Innovation is key in nearly every industry and this includes the property sector which gives us the common phrase used today to put it all under, Proptech or as you would see online. #Proptech. Relatively a slow burner over the last 10 years or so, though more recently it's a fast moving fashionable trend seeing…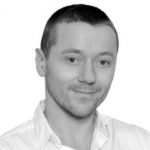 Get Rentd, Get Rid of Letting Agents?
Let's get rid of the middle man (person) is a common phrase and especially for those innovative concepts which come about in order to save people time and simplify processes. Better known under the theme of #Proptech in the estate agent (and lettings) industry and applauded by many, new ideas are entering the industry to…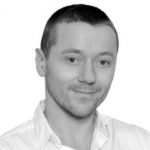 The Artificial Intelligence Estate Agent
Can we really progress past the conventional high street estate agency practise with their senior valuators and negotiators, listing loaded window displays and present on Rightmove or Zoopla – Each and all today are of "Have mobile phone will travel" material. Despite attempts from sell it yourself to online estate agency concepts the industry remains…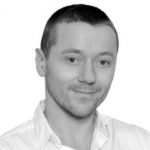 Chance to purchase Premium Real Estate Domain Name
As founder of Estate Agent Networking and many more concepts besides, I continue to slim down my portfolio of businesses that includes some premium domains names and social media accounts / groups. FineLocation.com & FineLocation.co.uk Registered as a domain back in 2012, FineLocation is a premium two word domain name ideal for a property portal…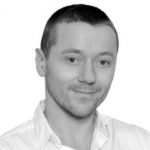 AccuCities & Hobs 3D to unveil affordable 3D printed model of London at London Build 2021
A valuable tool made more affordable Innovators join forces to achieve the amazing Flexibility and affordability to suit any need The scale model printed by Hobs 3D and based on AccuCities highly accurate CAD data will go on show at London Build 2021, boasting staggering levels of detail and customisability. London, November 2021: The…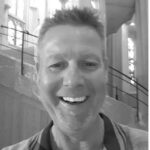 Real estate royalty joins COHO for all the right reasons
Gary Barker, the biggest name in proptech, former CEO of Reapit, and CTO of Connells Group, has joined COHO, an HMO-focussed property management platform, turning his attention to shared living. Gary Barker saw the vast financial potential of coliving For Gary Barker, COHO was a natural choice Vann Vogstad, CEO, on why COHO brought Gary…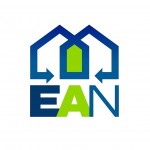 An App That Runs Your Home? Meet HomeHero
Introducing HomeHero, A Brand New Operating System for the Home In the wake of a global pandemic and a shift in renter expectations, property managers are looking for an edge, now more than ever. London PropTech startup HomeHero is building an operating system for the home to help property managers provide exceptional living experiences for…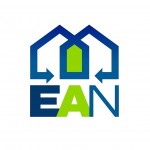 What is #Proptech?
The abbreviation of Property Technology, Proptech has made its presence felt in the UK property industry over the last few years. Each year that goes by it seems that this trending topic continues to grow in presence from those working within the sector to the agencies across the country embracing them. "Property technology is the…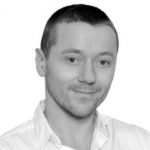 First 3d Printed home goes for sale in New York
What exactly is a 3D Home? Quite simply, there are a bunch of specifically designed 3d printers using concrete to to build the main structure of a home. Build time and labour costs are vastly reduced, 3 days and 3 workers only required to get the main walls laid. Feedback has been positive from potential…