How To Boost Foot Fall if You're on The High Street
I  thought it would be a excellent idea to explain why using advertorials can help  drive foot Fall into your local branches and ultimately generate huge amounts of new enquires. ( Especially  when there are so many  online agents) In this example, I will use my forensic marketing eyes to dissect key elements of the advertorial created by just think marketing agency for Thirwells estate agents, based in the North East. Please follow along…

Managing your workforce through social media
The likelihood of the majority of your workforce operating some form of social media is fairly high, but do you know exactly how high? If your business is yet to embrace the wonders of social media, did you know that in one form or another, your business could already be represented through your workforce? Do…

Letting Agents: How do you compete with the big agent down the road?
…. with a portfolio of 500+ properties and an advertising budget that could pay off the UK's budget deficit? How do you impress the landlords enough to come to you instead? You need to beat these larger agents at their own game, being bigger and better, to deliver a solid message about your lettings agency,…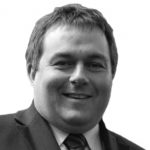 Advice is Free to Implement
The world is becoming increasingly mobile and with the demand on agencies increasing, to provide 24/7 availability to data and communications, the web enables smart phones and tablets we use to become more important in the way that we communicate with our clients. As a solutions provider we invest huge resources on our client portal…

The benefits of being a licensed agent by VTUK
Recently, ARLA and the NAEA have launched a campaign to express how agents should showcase their registration as a licensed agent. Wherever you showcase the logo on your paperwork, windows or leaflets, being a licensed agent has many benefits. At VTUK we fully support agents being registered to ARLA and The NAEA want to express…

Why you need an App
With portal giants such as Rightmove and Zoopla it might seem like there's no need for your own app. Why should you spend the cash on your own app when you can piggyback on the success of these well established brands? While these portals are fantastic tools, an over-reliance could be detrimental to your business. As an…

Is your marketing washing it's face ?
Can you imagine a landlord buying a property for investment purposes and not checking if it's going to wash its face; in other words cover its monthly costs. That would be risky wouldn't it ?

Brighter The Better
Stand Out From The Competition This Winter with a new illuminated office fascia sign Kremer Signs, design, manufacture and install high quality signage throughout the whole of the UK. From simple sign trays to LED illuminated office signs, with an option of various Window Displays and Pavement Signs. We can create stunning fascia signs for your…

The Importance of a Mobile Site
So, you have a fantastic website, It's got everything you need to take on an online market. On a PC, Your design is clean, efficient and intuitive. Great! But what happens if you try to connect to your website via a mobile? Or even a Tablet? Suddenly, each feature you've added becomes an obstacle that…

A Simple Guide on the Use of 'To Let' and 'For Sale' Boards' for Agents
After recent problems over the display of 'To Let Boards', we have decided to produce an article specifically on the display of 'To Let' and 'For Sale' boards. Back in April, Newcastle council were planning on banning the use of 'To Let' boards as it was having a negative impact on the visual amenity in…

Letting agents – Sack your Marketing Dept
What do think the Head Honcho of large agency (40 offices plus) said to me, when I said to him, in front of a decent group of other senior people of the organisation and office managers, (and I said it respectfully and reverently), that the stuff his marketing department were producing was rubbish and the…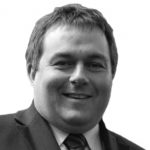 Exploring the myths of cloud based software…
Cloud software is taking the estate agency market by storm and it's no wonder why… Having a truly mobile software solution which allows you to access your data any time, anywhere, and on any modern browser or platform is becoming the must-have software for each and every type of agency. There's no need to wait…

Top tips for providing a customer friendly buying experience
When a prospective buyer is on your estate agency website, making sure the experience is as user-friendly as possible is extremely important! If a potential buyer can't view the information that they want about a property quickly and easily, they will click off the site and possibly view a competitors' website instead. However, if the…

The Power of the House For Sale Board
At Kremer Signs we are strong believers that the traditional estate agency board is still one of the most valuable and effective way to market your properties. The 'For Sale / To Let Board' can help raise Agents awareness in their local area, and passers-by in the town / City. They advertise that the property…