Cheap Fees in Estate Agency
My good lady wife loves shopping online. In fact, Amazon, they rang her last week to check she was Ok as she hadn't ordered anything for three days (only kidding .. they rang after two days).
She ordered some Gin glasses (not from Amazon) from the internet – you know the ones that look like a goldfish bowl on a stick. The glass seller put the box of six glasses (the box being quite flimsy in the first place) in another brown cardboard box. This brown cardboard box was a couple of inches bigger around the sides of glass box, but the same height as the box of glasses came in. Needless to say, with a couple of foot of loose brown paper padding around the sides but nothing on the top or bottom, two of the six glasses were crushed and worthless.
She emailed company's customer service dept, but they simply sent an autoreply, because it was cheaper .. and they don't answer the phone… you guessed it, because it's cheaper. Eventually, she got two replacements .. which also got smashed … at this point she gave up!
Now, what does all this mean for Estate and Lettings Agency … Quite a lot in fact. …because its all about cheap fees.
The only Estate Agents that are winning the fee war are Purplebricks and their ilk. You may pock fun at them about their poor service and the fact you pick up over priced properties they haven't been able to sell. Picking up over priced properties over other agents isn't something new .. that's been around for decades.
Purplebricks aren't winning because they've abolished customer service and common sense, they are winning because of significant advances in scale and process, advances that aren't available to you.
Estate Agents are terrorised and panicking in the face of the floor falling out from under their feet with these cheap fees, and they often counter by becoming a shell of their former selves.
Once you decide to become a cheap fee agent, all of the choices you made to be a specialist agent, unique, individual, the property specialist, the property guru fall victim to your pursuit of cheap fees.
Cheap is the last refuge for the estate agent who can't figure out how to be better.
The alternative is to choose to be worth it, remarkable, reliable, a good neighbour, a worthy estate agent, leading edge, comfortable, trusted, funny, easy, cutting edge or just about anything except, "the cheapest agent at any cost."
Just a thought?
Christopher Watkin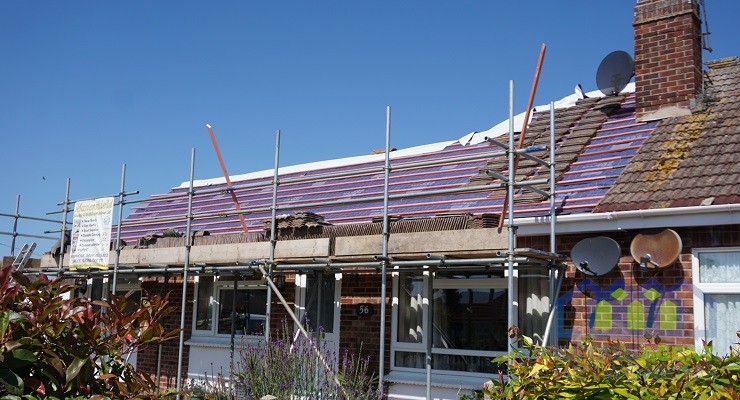 Similar to the external face of your house walls, your roof is also constantly exposed to the external environment — which includes everything from harsh sunlight, rain, debris, and even insects. The purpose of the roof is to protect you from the impact of all those things. This exposure leads to severe wear and tear…
Read More

→