Should Purplebricks be using these types of TV adverts?
Don't get me wrong, I love the Purplebricks TV adverts  and quite obviously they work… in fact, I think of all the hybrid/online models in the UK- they will be the ones that will succeed because of their model – but spending £1m a month on TV adverts is beyond most agents budgets, yet I think there is a better way to engage with the local property homeowners and landlords of your town.
People don't like to be sold to – especially on TV (although I might say anywhere in life). People watch TV to be educated and entertained. The TV adverts are an annoying thing that people now skip and fast forward on Sky+
Let's leave the BBC , Sky and ITV to Comedy and Drama's …  I want to show you the future of marketing of estate agents and letting agents. 
These short videos are what estate and letting agents are doing up and down the UK to attract landlords and homeowners to their agency .. by talking not about themselves, their agency, or their services .. but about something landlords and homeowners love .. the local property market
By talking about the local property market .. they are becoming the local property expert
This is what good looks like …
Kate from Cardiff gives great advice for Cardiff landlords ….
Katherine talks about what Brexit is doing(and might do) to the Northampton Property market ……
Spencer from Medway gives great buy to let advice in this video and gives opinion on what to buy ..
James Caley from Watford gives great advice on this video for landlords …
Chris from Hampstead gives his opinion on a good buy to let deal ..
Here is Spencer again ..
Jeremy from Belvoir Uxbridge talks about the Uxbridge Property market …
Emma from Martin and Co in Chelmsford  and her awesome buy to let deals of the day (note they are on the market with opposition agents – which sounds weird – but people look at you as independent and then look up to you) A selection of three videos next to Emma's picture and a link to the blog where you can see, what i consider, is the the best Estate Agent and letting Agent blog in the UK
Buy to let Deal of the day v.1
Buy to let Deal of the day mk 2
Buy to let deal of the Day mk 3
Chelmsford Property Blog http://chelmsfordproperty.blogspot.co.uk
… and here is the good bit. All these were done on an iPhone (with exception of Jeremy who used a normal digital camera).  No expensive equipment or film crew. Estate and lettings Agency is a people business .. and nothing proves it more than seeing you!
.. but let me save the best bit to the end. All these agents were trained, guided and supported on the techniques of video not by gong on fancy courses but by fellow letting and estate agents like you. You see, on Facebook, there is a group of 300  Letting And Estate Agents … all of whom help each other out to get more business – they share ideas and opinions, the older ones supporting the younger ones .. all with a mission to helping each other grow.
It doesn't cost anything to be part of this group and its called called 'Landlord farming Club'. If you fancy joining, just go to Facebook and type in 'Landlord farming Club'. No cost, no obligation (although can I ask you also drop me a PM via this site or PM me via Facebook or email me once you have sent the request to join the Facebook group to say where you are the UK as an agent – it will enable me to accept you in quicker)
At the moment in the group we talking about our up and coming Summit were 70 agents will come to gather (we do it every 6 months) to share ideas and advice, we are talking about newsletters and the best way to get your articles about the locals property market into newspapers for free ..
Hope to see you in our club!
kind regards
Christopher
Christopher Watkin
Ghostwriter  for Estate and Letting Agents
07950 147 572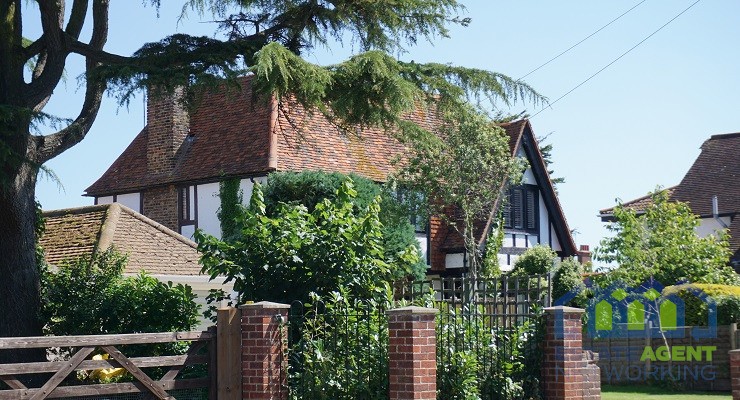 Are you planning to sell your home? Are you buying a home? Whatever the scenario is, there are some things that you need to look after. In case you are selling your house, you have to set the price on the basis of those factors, or you need to ensure that all these things are…
Read More

→