The Awesome Guide to getting More Free Valuations
Competitor Estate Agents .. don't you just hate them
Undercutting fees, Overvaluing, Telling Lies about you, 'BS' merchants of the Highest order
You are different , you are professional, you charge a decent fee for a decent service. You know the town. You aren't some purple suited local property expert that covers half a county .. you know every street, every paving slab on those streets … you are the real deal local estate (and letting) agent of your town … you were there in  the 1988 crash (before some these young ones were born) … your were there in the doldrums of the mid 1990's … you know your town .. you have probably sold half the houses in it …you are the daddy agent in your town
… but how do you prove it? How do you prove you know the area, the local property expert?
Easy .. by talking about the one thing local owner occupier homeowners are interested and obsessed about.
Talk about the local property market, what is happening to house prices, what is happening rents, that is happen to capital values, drop it on to a double sided A4 newsletter with nice graphs and infographics and deliver it through most letter boxes in your town? You will become the most interesting agent in your town… as people are naturally attracted to things that interest them (human nature)
…. but most of you don't have the time to do write those newsletters  ..but just like you outsource your EPC's and boards .. why not outsource the newsletters  …
We are freelance property market journalists, ghostwriting all these monthly newsletters for many many estate and letting agents in the England and Wales .. and these are the monthly newsletters we write … (there is  link below the pics to download the PDF's)
First up .. look at this agent .. this month he is talking about how local schools affect house prices .. homeowners love this stuff …
…. and the back page …
.. and here are some older editions from around the Country with other agents ..
Examples can be downloaded here Example Newsletters 
Homeowners love these newsletters being put putting through their letterbox. Many people ring up the agent to complain they haven't received their monthly newsletter (would they with your current flyers?). They can even be used to attract landlords.
So instead of being a local property expert … be the 'Daddy Estate Agent of your town', the local property expert, the local property guru with these Ghostwritten Monthly Local Property Market Reports
We will write one monthly newsletter  for one agent in one Postcode District .. so what if a competitor agent got the report and you didn't? If you are a Neg or Valuer .. and you didn't have this magic weapon but those swines down the road did .. how would you feel? You will certainly loose commission. Do your self a favour and forward a weblink of this to the boss man or lady and show them it. They haven't got time to be surfing Estate Agent Networking website – so just cut and paste the web address to them and say .. you need to look at this.
Back to the reports .. These reports are unique in the UK – nobody does anything like this.
Even better .. we don't even bother you asking you what to write or where the stats are ..you are too busy for that. It just gets written each month and it just gets delivered, via email, in a lovely print ready hi-res PDF, for you to email to your database and print out
Pound Notes  … £300 per month (plus VAT) per postcode district  .. and you can walk away with a months notice.
Like I said … we will only write one monthly newsletter, for one agent in any one postcode  district. If you take, your competitor agents cant have them
All of England and Wales covered .. and they help both lettings and sales depts.
These are nothing new .. Savills and Knight Frank have been doing these local property reports for years ..now you can look them in the eye and play with the big boys!
If you would like to know if your postcodes are available .. email me
kind regards
Christopher Watkin (look me up on Linkedin)
christopher@christopherwatkin.co.uk
07950 147572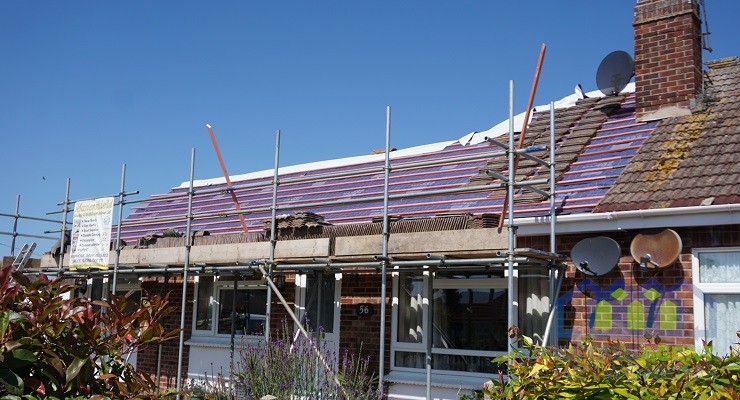 Similar to the external face of your house walls, your roof is also constantly exposed to the external environment — which includes everything from harsh sunlight, rain, debris, and even insects. The purpose of the roof is to protect you from the impact of all those things. This exposure leads to severe wear and tear…
Read More

→