How to get more landlords to use your lettings agency.
Lettings is a people business .. isnt it?
Lettings is a people business, so if you want to improve your lettings business , get more landlords to use your lettings agency, you need to build relationships with these landlords. Yet, the problem is, nobody walks around with a badge that says,  'I'm a landlord'. Not many landlords walk through your door either and if you are an online agent, that makes it twice as hard, because you have no door for them to walk through.
So in order to educate and promote your letting agent services, letting agents need to learn how to create warm connections with landlords without actually meeting them — you have to build relationships with landlords with a tool that enables you to do that …online.
Face to face personal connections and relationships will never be replaced by online ones, but it must be remembered that networking is largely about increasing our likeability. A significant step is to realise that people like to do business with people they like .. so it would follow that landlords like to do business with letting agents they like?
Before I carry on with my point, my friend at his company has something called the "Regal Test." When he interviews someone and he is not sure about the candidate, he asks himself, "Is this somebody I would want to have a lager with after work?" He remembers one time asking the HR manager the "regal test" question about someone she wanted to hire. Her answer, after a long pause, was, "No, not really." he then asked, "Then why the hell would you want to work with them eight hours a day?" (Lager spelt backwards Regal)
Ok, back to the question, so the plan is you are going to use the internet to connect with landlords , build relationships online. So if you are going to build a relationship, without meeting the landlord, you have to have marketing that grabs their attention but the killer part that most agents fall down on, is "are you interesting"?
BUT …You need to recognise that most people ignore marketing. If you treat potential landlords with respect, they will pay attention to what you have to say. Letting agents who get landlord farming understand that when someone chooses to pay attention they are actually paying you with something quite valuable and there is  no way they can get their attention back if they change their mind. The attention of a landlord who is on the market with another agent is something to be valued, not wasted.
So how do you know if what you talking about is interesting, interesting enough for landlords to pay attention? How many times have you not even bothered to open an email because you think its spam.. or when you have realised, unsubscribed or just put a marker on it for the spam filter. Nobody will tell you if your email is rubbish or the best thing since sliced bread. Just because you somehow get some landlords email addresses doesn't mean you have their permission.
Getting the permission of a landlord is like wooing a girl. Just like you wouldn't expect to get to 4th base in the first 30 seconds, let alone 30 days …as a letting agent, you don't start by asking for the property to manage at first impression. You earn the right, over time, bit by bit.
So how do you know what will work? Well, we know landlords wanted leaflets don't work, we know leaflets that extol the virtues of your lettings agency (we do this, we do that, we have this award, we are more professional, we are the most ARLA'ist agent in town) don't work.  But I have told you what has worked.  Remember, the chap from the South of England a few weeks ago on my blog. He had 300 landlords' home addresses and email addresses that he had collected over the years, but nothing with them. He emailed them a monthly property market report (similar examples I have written include one for Tooting  http://goo.gl/MhU6Ha  or like this for Kingston –upon-Thames  http://goo.gl/ZFdSTZ  or like this for an agent in Southampton  http://goo.gl/ToFPyD  and finally one for Royal Tunbridge Wells, like this  http://goo.gl/emMnC0 …. then another report, a  month later but in month three, he decided to post Month 3's by post .. but the address labels messed up, and whilst they  had the correct name and address, mail merge had moved the postcode on to the next record. .. meaning everyone had the wrong postcode.
Thirty out of 300 landlords .. yes thirty landlords rang into the office on one day … not to complain .. far from it … but to ensure David had their correct postcode because the landlord was worried he/she wouldn't get the next newsletter because of the wrong postcode. So Mr(s) Letting Agent, if you stopped sending out your landlords wanted leaflets, look what we have listed/sold this week, would landlords complain and would they ask you where you went?
… and does it work?
Well, see what Paul, a Letting/Estate Agent said last week "I attended Christopher's course back in July this year and as we come in to December we have added 30 new properties to our portfolio. The techniques that I have learnt on Chris's course have produced real measurable results. I have now got landlords wanting to buy exclusively through our company in order to let.  Christopher's articles are written with a real flair"
.. or Dean, an agent from Clapham "Chris has been working with us for a number of months and has given us an entirely new perspective on our marketing efforts. His enthusiasm for his techniques is infectious, and the proof is in the pudding. After meeting him for the first time and taking his advice on board we generated 23 new market appraisals within a week. Many of his ideas are straightforward but incredibly effective in both the short and long term."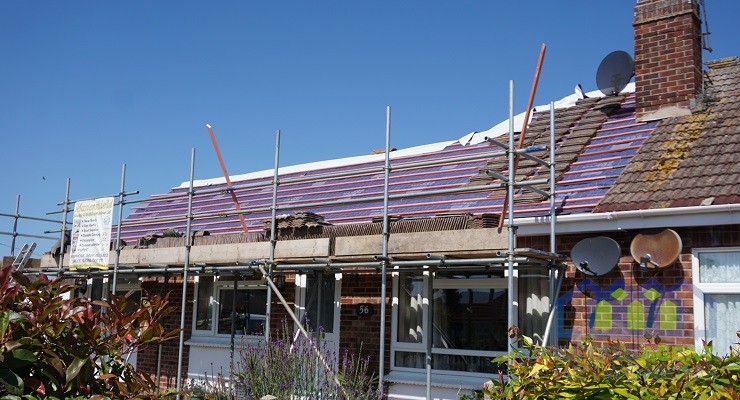 Similar to the external face of your house walls, your roof is also constantly exposed to the external environment — which includes everything from harsh sunlight, rain, debris, and even insects. The purpose of the roof is to protect you from the impact of all those things. This exposure leads to severe wear and tear…
Read More

→