Key Reasons to Invest in a Good Real Estate Software
One of the greatest benefits technology advancement has brought to businesses is the software development. Real estate is a huge industry that meets the basic need in human life in the form of housing.
A real estate agent can greatly benefit from real estate software by enhancing its operation. Software helps automate many aspects of the business and make speedy resolution of tenants and property owners' issues.
Can your agency benefit from investing in good real estate software?
The answer to this question is 'Yes'.
Below are the key reasons to invest in a real estate software to get the most benefits out of it for your business:
1. Centralized Information Centre
A good real estate software is made to hold, arrange, and give access to data and information. Customer data points such as contacts, contracts, identification, payments can be found from a single point.
A good software can enhance the data management due to the following traits:
Instant Access- With a good internet connection, business owners can access contracts or payment details from a single click. This is enabled by cloud-based storage or other quick servers like this Australian cloud-based real estate software—this enables team members to work remotely and access files on the go.
Updating records- When contract terms have changed or clients dropped from the system, it can interrupt the business flow. The process of updating and service disruptions can affect the quality of service. A software can, therefore, help eliminate such mishaps.
A good software acts as a database, point of access, and helps reduce administrative in- efficiencies brought by record management.
2. Security
Most business secrets are found in files and other processes that are accessed can put the agency at risk. Good software possesses several traits to enhance the security of business files.
Some of them are listed below:
Login Credentials- Keeping the files secured in normal folders in a computer can be difficult. This kind of problem is solved by the access controls offered by passwords and login credentials
Two-Factor Authentication- Due to the evolving nature of hackers, people can get authorized access to your software. A good real estate software has options that further improve the security
Multiple Level Clearance- Physical files can be accessed by anyone with keys to where the files are kept. Good software can keep some contracts out of reach of unauthorized people until they provide clearance or passwords.
Real estate software can help enhance the security of company files, customer contacts, and other key information that require guarding.
3. Assists in Expanding the Business
Traditionally expansion and growth of business meant additional staff, branches, and other key infrastructure. This may not be an ideal way in the era of cost optimization. Real estate software is designed to handle huge volumes of work at ease.
One employee, for instance, can handle customer service issues for several towns or locations. This can be made possible by software for logging customer complaints and issues.
On the other hand, tenants can make payments and receipts, that are generated automatically. The role of employees would, therefore, be to focus on recruiting more tenants and property owners.
4. Enhance Communication
Businesses thrive to get perfect in communication and regular briefs. This can be achieved if there are good software to enhance the process of dispatch of messages.
A good real estate software improves communication in the following ways: –
Chat Functions- This can be embedded to help employees send messages and files to each other. It could also be integrated with websites to get live customer feedback and requests.
Enhance Training- Real estate agencies can cascade training materials to employees through internal software. This can eliminate the need to do expensive training sessions and consequently save time.
Thus, a good real estate software helps the employees to communicate easily and conveniently. This effectively improves business operations.
5. Improve the Sales Function of the Agency
Sales help to secure the going concern and healthy revenues of a business. The automation and a systemic approach can help revitalize and improve healthy sales levels.
A good real-estate software improves sales in the following ways:
Lead Nurturing- A software like CRM can help develop leads and also help in the management. A real estate requires sustained sales and this can only be achieved using an active sales funnel.
Managing Marketing Efforts- Sales managers can use good software to manage the team members' efforts, execute marketing campaigns, and give reports to the management.
Good real-estate software can help improve the performance and operations of the sales department—this is good for business growth and sustenance.
Conclusion
Real estate companies just like any other business require automation and efficiency to work smoothly. Good real-estate software can help achieve data efficiency, improve sales function, enhance communication among many other benefits.
Ultimately acquiring such software is good for overall profitability, going concerned and a means for serving clients better.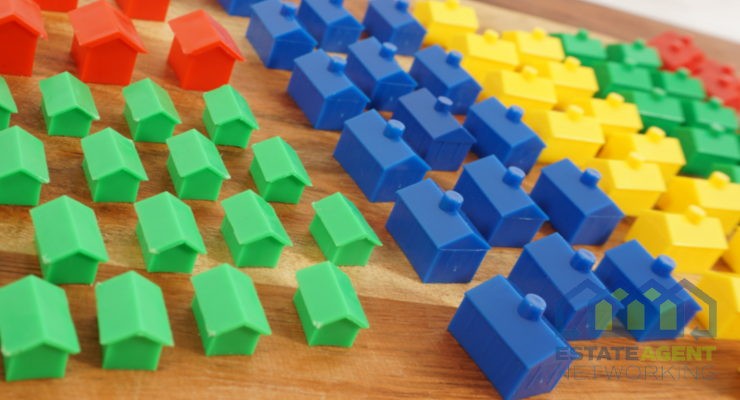 Some people may view being a landlord as an easy way to make money, but there's much more to it if you want to truly excel in this role. The best landlords always go above and beyond to provide comfortable homes for their tenants and make them feel as welcomed as possible. Indeed, to be…
Read More

→