Are there too many Awards in UK Estate Agency?
I have always been a little sceptical of estate agency awards.
Don't get me wrong, I am not anti-Estate Agent awards and the vast majority of people that win them, truly deserve them  .. but I have felt, especially over the last few years, there was something missing from them
To start with, there are so many of them …The Sunday Times Awards, The ESTA's, The UK Property Awards, The Negotiators, All-Agents Awards, British Property Awards, Best Medium Sized North London Estate Agent in the NW postcode Award, the Medal from your Mum for being the No.8 lister in your town awards .. the list quite literally goes on.
People do like the security of someone having achieved an award but on what basis are these awards awarded on?
Some awards require the agent pay huge fees to enter, then you have to fill in a form and if you are shortlisted, you get a telephone interview by fellow leading lights in the EA industry. Other awards are free to enter, but you are expected to send out a questionnaire to your favourite landlords and tenants (don't worry – your only favourites) and the agent that manages to persuade the most of those landlords and tenants to reply, with the most number of positive reviews wins …easy!
I have even heard there is one UK award where they ring you to say you have won…(and now you need to pay them to display the fact) and if you won't pay – quite mysteriously – your competitor down the road "wins" the award a few weeks later ..funny that eh??
I am sorry .. but awards judged on whether you can afford it, who you chose to send the email questionnaire to (and whether you can persuade people to give you a positive review), whether you had the marketing department to deal with it all or at its worst ..whether you could be cajoled  into buying it is, in my humble opinion, just not cricket!
We, as an Estate Agency industry, need a better award. It needs to be impartial and fair in all respects. We need an award where the many enter – not just the few.
.. but then it struck me .. any award means nothing unless it provides the end user (the landlord, the vendor, the buyer or the tenant) with something of value, something useful to them.
All these punters (ie landlords/vendors etc) want is someone or something to tell them .. this agent is rather good at what they do. They just want a trustworthy assessment of all the agents in their town so they can make an informed choice on which agent to pick.
You see, this award or assessment should be a reward for good decent estate agency and do something to raise the standards of the whole Estate Agency industry.
We as an Estate Agency industry need an award/assessment that would not only stand up in the cold light of day as being valid under real scrutiny by anyone outside the industry but an award/assessment that you in the industry were proud to have achieved as well.
In fact, I have penned out a 10-point check list, such an assessment or award should (or could) meet…
An award/assessment that makes it all worth it.
An award/assessment that looked at the whole of UK estate agency; the majority, not minority.
An award/assessment where there are no barriers to entry (ie huge entrance fees)
An award/assessment that is objective, not subjective
An award/assessment that is impartial
An award/assessment that is based on what is important to landlords and vendors, not estate and letting agents
An award/assessment that looks at every branch individually – not as a company as a whole
An award/assessment that is based on merit
An award/assessment that is based on measured on cold hard facts and stats
An award/assessment with pedigree of the likes of the Sunday Times that not only the Estate Agency industry but the general public can easily recognise
…and now …  I believe as an industry …we might just have it ..
Best Estate Agent Guide at the EAMasters
The Best Estate Agent Guide is being announced at the EAMasters event
To be honest, like many people in the industry, I was rather sceptical to start with EA Masters /Best Estate Agent Guide .. I have heard the tittle-tattle around it in the last few months – but I have decided to ignore it and instead, I have done my own homework to find out what this Best Estate Agent Guide / EA Masters thing really is all about.
I am in a very privileged position in the EA industry, being able to chat to many people from all the levels of the industry.
What I found out surprised me and I want to share what I unearthed with you.
Every single agent on Rightmove has been mystery shopped automatically and those not on Rightmove were able to apply (free of charge) to be weighed and measured… in fact, the mystery shopping exercise to get the results has been eye watering.
What I have also been told, from people I trust, is the data that has been crunched, the width of the criteria that agents have been judged on, the thousands and thousands of mystery shopping exercises and the millions of points of data has been mind blowing! I would guestimate between 85% and 95% of the estate agent industry has been mystery shopped … all at no cost to them.
Any agent can go to the EA Masters website http://www.eamasters.co.uk   and find out if they are in the top 20% of Estate agents in the Best Estate Agent Guide.
And if you are in the top 20% of winners and your name appears in the EA Masters Guide Booklet with your agencies contact details … free of charge ..
You are in the Guide because you have earnt it and deserve it. You have been weighed and measured fairly and so you can be proud of appearing in the Guide… but (there is always a but) … you are going to say, but Chris, "You must pay £100 a month subscription for 12 months to use the Best Estate Agent Guide logo etc., in your marketing .. isn't that just like buying "Any Other Award"."
Well, nobody is forcing you to promote the fact you have been selected to appear in the Best Estate Agent Guide and like I said,
… you were entered at no cost,
… you didn't have to fill in any forms,
… you didn't have to spend any time thinking about it
… you didn't have to know anyone in the industry
and completely free of charge, you and your agency appears in the Best Estate Agent Guide with your contact details, which will be promoted as a whole, at no cost to you on Rightmove and SEO optimised to an inch of it's life to come up on lots of relevant search terms around the UK.
You don't even have to go to the EA Masters evening Ceremony if you don't want to ..  whether you are a winner or not (although looking at the speakers and exhibitors, the Conference before the Ceremony is certainly worth going along to).
So, I asked Property Academy, what exactly do you get for your £100 a month subscription?
Quite a lot it turns out .. this is what they replied, to an email I sent …
"If a branch wishes to market its achievement then they will pay a licence fee of £1,200+VAT per branch for a 12-month licence. The launch package, limited to 500 branches, allows second and subsequent branch licences to be purchased for £600+VAT. For this the branch receives a comprehensive toolkit including logos to apply to marketing materials, advertising templates, a professional video (ending can be customised for each branch – view here: http://www.eamasters.co.uk/the-guide/ ) and much more. More importantly, it provides a significant point of difference 'we're one of a very few/the only Estate Agents in the Guide in xxxxxxx..'  It also helps with fee substantiation, "like a restaurant with Michelin Stars, you get what you pay for…"
Not bad me thinks, because  ..
£100 a month for a real stamp of approval for great work and results achieved.
£100 a month for a true and real assessment of your Estate Agency
£100 a month to provide your employees with recognition for their outstanding efforts.
£100 a month which can become part of your estate agency marketing strategy.
£100 a month so you have something to strive for.
£100 a month to show you are a winner in your field……
So, should you spend £100 a month?
Well, one of my clients rang me and asked me this question .. to which I replied, "It depends what you are going to do with it?" (like most things in life)
If your whole marketing is going to solely based on .."We are in this book" .. well, you might be disappointed, but add it to a complete holistic marketing approach, being subtle and I think it, at the free val … I believe it will get you over the line for the signed sole agency agreement more times than you think!
Top estate agents & auctioneers such as Earnest agree that the awards such be cut down to at least 2 major ones to give them more substance.
Similarly in Ireland, there seems to be a lot of awards estate agency awards according to Conerney in Dublin.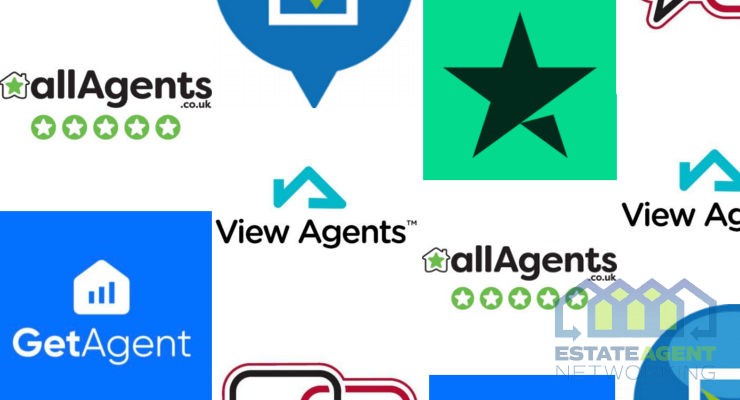 Other than word of mouth, what ways are there for consumers to read up on reviews about their local estate agents? When we are choosing which of the main high street estate agents we are going to use for selling our property, past experiences from their clients can help us to decide which one deserves…
Read More

→