Purplebricks and Yopa – Should you be worried by them?
The cheeky purple chaps from Purplebricks charge £798 to sell your house (outside London) whilst Yopa have under cut them by £18 – as they only charge £780.
.. and then there is your agency…. What is your average fee? I bet it's a lot more .. but more and more I am hearing that is under threat. More and more I am talking to agents around the UK and their fear of the cheap fee 'hybrid agents' taking over their town.
The only way the Purplebrick's and Yopa's of this world can charge these low fees is to 'scale up' their operation.
Yes, they sell property just like you, but they need make the savings in costs to turn a profit, so they have no High Street costs, a central base for sales chasing and everything else automated …. it is scale that is their secret, and they plan to turn estate agency to a 'commodity' estate agency business.
Did you know Yopa and Purplebricks are into a price war? Not with each other .. No, they are in a fee war with your High Street agency.
High Street agents are getting beaten on the High Street by them .. Will you cut your High Street Agency fees so you don't loose the listing? But then how will you survive? It's a cut throat, corner cutting, fee cutting race at the moment … a race to estate agency oblivion.. 'a race to the bottom' as Seth Godin (ace marketing guru) says.
.. Hybrid fees + High St costs = Disaster
But what would happen if your estate agency decided to 'race to the top' instead?
What if you said with your estate agency … we are more expensive than Purplebricks and Yopa, in fact we are four times as much, we will cost you £3,200 to sell your house. What if you said, we will spend ALL of that extra £2,400 in getting you £5,000, £10,000, £20,000 more for your property.. and we wont charge it until we sell it (because we don't get paid on listing, we get paid when you get paid ie when it gets sold).
The High Street Estate Agency with the physical fact there is a High Street presence and extra staff should (note I say should) be able to offer a better service (because there is a High Street presence, more people in that office etc etc, a more personal service, more face to face etc etc).
But we aren't telling the world that High Street Agency offers a better service (or more importantly, showing it and proving it). To the British public .. they perceive all estate agents to be the same … and so the Purplebricks and the Yopa's of this world are playing on that.
If you can prove you are worth it, what kind of person would even consider using the cheap as chips 'call centre' hybrid estate agent when they can get the very best agent around?  Who the hell would even consider using a 'chip as chips' estate agent who might (I say might) not be able to get the best price for the property, the agent with the call centre operation that might not be able to sort the chain out /sort the re-negotiations on poor surveys, because its easier to sort these issues out with a face to face chat with the buyer/seller, who would even consider using an agent that can't get your property in the local newspaper and that cant accompany every single viewing?
Hybrids are laughing at you as well because as the hybrid agents are getting paid for the listing, whilst you High Street agents only gets paid when you sell.
What are you High Street agents doing to prove you are worth it the extra fee? Hardly any of you are proving it (and no a 500 word blog post telling people High St is better than Online doesn't prove it nor does it work)
I say this ..
Let the Purplebricks and Yopa's of this world 'commoditise' the game of estate agency with their estate agency product .. and let me tell you .. it's a fantastic product (especially the Purplebricks model) … and if you want to know what commoditise means ….
DEFINITION OF COMMODITISED In business, commoditisation is defined as the process by which goods or services that normally in the past have had high economic value because they are unique, different, distinct and distinguishable in terms of attributes in the brand or service (eg uniqueness, exclusivity, exceptional) end up becoming simple commodities in the eyes of the market or consumers.
… because when products or services become more similar from a buyer's point of view, they will tend to buy the cheapest.  (i.e. the Purplebricks and Yopa's of this world)
.. and this is the point .. what the hell are you doing to make your estate agency unique, exclusive and exceptional?  Especially when …
Every estate agents agents website is the same (bar the pantone colour of the header and font). Open up your competitors and they are all the same to yours
Every agent does for sales/to let boards
Every agent does brochures
Every agent does accompanied viewings
Every agents newspaper advert – a grid of properties
Every agent has the same marketing (We have sold this, We have won this award, Landlords Wanted, Free Valuations – get 'em here) Utter drivel that nobody cares about
Every agent goes on the same portals
You are the bl**dy same!  Change the colour and the font of your website, brochures and boards .. and you are all the the same … (look again at the definition of commoditisation)
No wonder potential house sellers are attracted to low cost options like Purplebricks and Yopa .. if they PERCEIVE estate agents all to be the same ..
We (Estate Agents) are becoming commoditised in the eyes of the house sellers of the UK (because whilst we think we might be different .. it is the perception of our clients that makes the difference)… and they think, just like all travel agents are perceived to be the same  … all estate agents are all perceived to be the same
.. and if we don't change the perception of our estate agencies to make ourselves unique, exclusive and exceptional .. then we only have ourselves to blame … as the whole industry gets sucked into becoming an Hybrid Estate Agency model that only charges £798 or £780  to sell a property… and if don't believe me, ask the employees of Woolworth, Blockbuster, HMV, Nokia, Comet that question.
If you want tor charge more.. charge what you are worth, then you have to make yourself relevant, interesting, and intriguing to the homeowners and landlords  in your town. Yes, there will always be some people that will always want the cheapest, regardless of what it actually ends up costing them… and that is where the superb Purplebricks and Yopa's of this world will hoover up that part of the market…. You play a different game .. you play a game with a race to the top.j
..and there are loads of examples out there  where people will still pay top dollar .. today … now
Look at the likes of Waitrose and M'n'S .. they are always full and people know they can get it far cheaper in Aldi .. but they don't .. because they think Waitrose and M'n'S are worth it. Audi charge 40% more for the same car that Seat produce .. because people think they are worth it. Foxtons charges 2% sales fees and 15% management fees, Savills charges top dollar, as do Knight Frank .. because people perceive they are worth it. They charge top fees and top prices because they are unique, exclusive and exceptional
What are you doing with your marketing to make yourself and your estate agency relevant, interesting, intriguing, unique, exclusive and exceptional?
I would just talk about stuff local homeowners and landlords are interested in, talk about stuff that is relevant to them, talk about stuff that is intriguing and unique to them .. because if you do  .. you will succeed
Its going to get a lot tougher post Brexit .. less people will be putting their properties on the market … the pie is shrinking and you need a larger slice of that pie.
Have you the vision, guts, courage and humility to change your estate and letting agency marketing to make it relevant, interesting, intriguing, unique, exclusive and exceptional?
I don't want you to spend any more money, in fact, the 135 UK estate agents I mentor, I often, on the whole scheme of things, ask them to spend less on marketing .. just spend it else where.
You don't even me need to help you .. I tell you exactly what you need to do on these short videos… https://goo.gl/d3A9tq
kind regards
Christopher Watkin
Ghostwriter and UK Property Mkt Statistician
07950 147572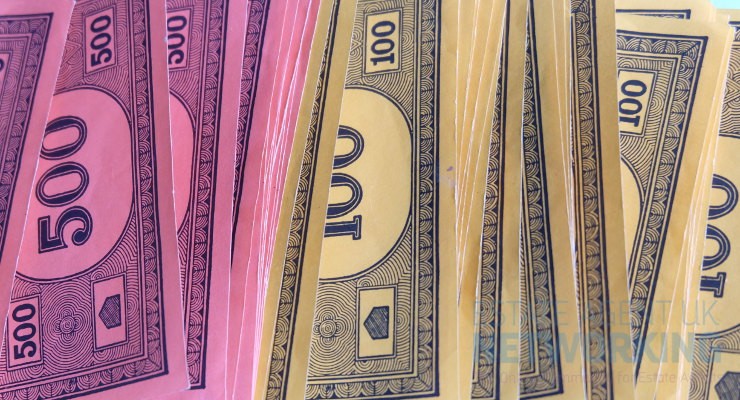 Like many other industries in the world, the UK property market is constantly evolving. Industry players therefore need to keep a keen eye on the key markers that define the state of the industry. As 2022 ushers in new changes and realities, industry players like cash house buying agencies need to arm themselves with current…
Read More

→