Why Purplebricks wont change the face of UK Estate Agency
If you are an estate agent, most of you are starting to become aware of the creeping menace of the online/hybrid threat that is Purplebricks and their bedfellows, EasyProperty, Yopa and alike.
Things are changing in UK Estate agency, in fact things have changed in all aspects of life .. and nobody can deny that fact
We can blame (if blame is the right word – ok, let's say point the finger at) the t'interweb and mobiles. The internet has become omnipresent and abundant with our phones and tablets. Now we all walk around, zombie like, with our heads in our mobiles, looking how many likes we have on Facebook or watching funny videos of cats.  None of use read newspapers anymore, we use the 24/7 internet for instant news, instant everything in fact. We can buy things with Amazons one click buying (My Mrs is addicted to Amazon – they have even opened a depot to keep up with her ordering) ..
But what hasn't changed?
Human Beings.
Human beings who buy things for the reasons they buy things. Because they are frightened or lonely. Because they want to be listened to, seen or understood. Because they need peace of mind, contentment or assurance. Maybe because they are sad or doubt themselves .. or it just might be because they want to be happy.
These humans, who you want to be your clients, are your constant… they haven't changed one bit in the last 20 years
As estate and letting agents, we have struggled with doubts about trends and marketing shifts over the last 5 years, and worried about which tactics will work where and when, when in fact we have lost sight of the fact that we're still dealing with people whose wants and needs and unspoken desires haven't changed at all.
Purplebricks will only change the face of UK estate agency if we don't realise that we, as a profession, aren't a commoditised, one size £798 listing selling fee fits all profession.
If you don't give a reason to someone why you are worth the 1.25% selling fee, they will go with the PB's of this world.  If you don't show them you are worth the money, can you blame people for choosing PB's?
As an industry, we need to realise we are still dealing with human beings, human beings with feelings, thoughts, worries, aspirations and fears. All we need to do listen and understand what those are, so we can change to meet, challenge and exceed them.
You guys have a great weekend .. and have a think what you can do to make your agency more human?
kind regards
Christopher
PS Has anyone seen those new Yopa adverts based on the Village People out of the YMCA ..love them! Here they are https://youtu.be/XLBPiGFXgs8  and here and here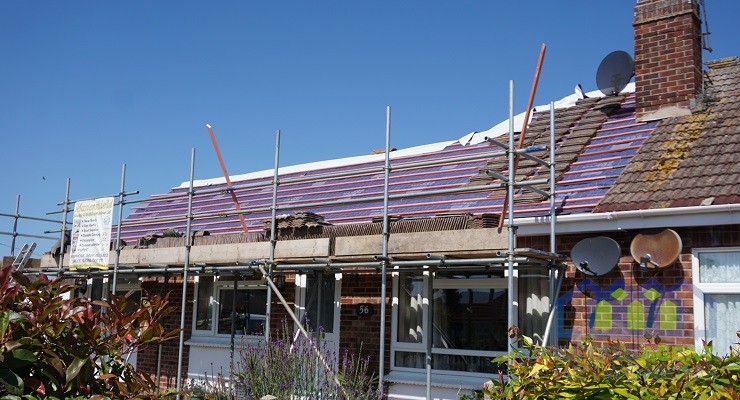 Similar to the external face of your house walls, your roof is also constantly exposed to the external environment — which includes everything from harsh sunlight, rain, debris, and even insects. The purpose of the roof is to protect you from the impact of all those things. This exposure leads to severe wear and tear…
Read More

→