At Mortgage Experts Online we understand the difficulty and stress involved in finding the right mortgage. Whether this is due to previous bad credit, a complex income, limited self-employed trading history, non-standard property construction, or a combination of these, there are very few scenario's the mortgage advisors we work with have not come across.
We have an enquiry form which property owners can fill out to tell us about their property. Our team will provide you with an initial offer within 24 hours of this form being submitted. We use professional property surveyors to then get our final offer to you, all within one week if neccessary. That's a…
Southstar Plumbers provides 24 hour urgent plumbing services in and around London. Call 020 8877 3363 for affordable southstar plumbers.
Haslams Estate Agents are Reading's leading independent estate agents, guiding and supporting customers to buy and sell houses, rent and let their properties and many more property services.
"DuraSystems is a world leader in passive fire and blast protection systems with over 25 years of industry experience and knowledge. Multi-line For over 25 years DuraSystems' passive fire and blast protection systems have been protecting people and property worldwide. These unique fire, blast, ballistic, and acoustic protection solutions allow our clients to meet even…
The only property management software to seamlessly integrate with Sage, Decorus delivers a complete solution for your business. From legal compliance to tenant communications to financial management, our range of bespoke modules help you balance your properties, hassle-free.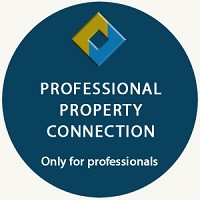 Our software is helping UK Estate Agents adapt to the 'New Normal' by expanding their business opportunities with no costs. Any Estate Agent selling properties could benefit greatly from using our FREE service… By simply registering on the PPC website you can expand your property listings with hundreds of Spanish properties. You can then offer…
Estate Agents & Letting Agents in Wing – Alexander & Co one of the largest estate and letting agents in Wing, provides high-quality property services in Wing. Contact our Alexander & Co estate agents in Wing, Buckinghamshire.