The positive effect video can have on your online presence.
As some of you will know, we at Estate Apps recently had the opportunity to present at the VIDEA15 conference. It was a fantastic meet and greet of agencies and suppliers, but unfortunately, there wasn't space for everyone and some of you may have missed out… but never fear! In addition to our write up of the days events, the following blog covers our presentation.
Why does your online presence matter?
Between 80% and 95% of property searches begin online. Even by the most conservative research, the vast majority of property hunts begin in digital form. Even though many of these searches will begin on the major portals (such as Rightmove and Zoopla), once a suitable property has been found, many people will still do research on the agencies they are looking to deal with and in most cases this will consist of an online search.
Your online presence is the only part of your business that's available 24/7. With the majority of the population working standard 9-5 hours, the same hours that your business operates, most people can't come to see you in person. The benefit of your online presence is that it doesn't go to sleep and is available as and when your clients decide to interact.
With so much of the property search process being online, it's most likely that when a potential client first comes across your brand it'll be online. As we've all heard before, first impressions are crucial and if your online presence isn't up to scratch, it'll impact your brand negatively.
Your online presence isn't just limited to your website. Today your reach online goes through to your social media pages and your content marketing efforts too! So be sure to keep them all looking strong.
What's the point of your website?
We've seen many agencies and businesses set up their websites just for the sake of doing them. They haven't stopped to consider what the point of their site is which causes various other problems later.
Not having a clear goal in mind can create a lack of focus on your site, leaving the user confused about what they need to do next or where to find the information they are interested in. It may even be a case of you targeting the wrong audience, bringing the wrong people to your site which not only wastes your time, but that of your users as well. All of these issues come together resulting in a higher bounce rate and a poor perception of your business.
How can video help?
There's various ways that video can help you and your users online:
Informational videos:
Videos introducing you and the team, how-to videos and local information videos are great ways of adding a human touch to what may otherwise be quite a cold piece of content. Being able to see your face and your enthusiasm is great for allowing your visitors to make a personal connection to your business.
Background video:
Unlike annoying auto-play videos, background video can really help grab your users attention. People are very quick to make up their minds as to whether or not a website is worth their time and typically leave within 8 seconds. That's an incredibly short amount of time to make your pitch which is where the video comes in. A quick 10-15 second looping video will hold a user's attention long enough to engage them without being so long that it bores them. This is great for getting the vital first click and keeping your users attention.
Video testimonial:
Testimonials are important, they're the proof that you're doing a great job, there isn't much higher praise than someone taking the time out of their day to endorse you. However, no matter how complimentary the testimonial, it's still just text and sometimes can come across as a little insincere. A video testimonial on the other hand solves all of these issues. Being able to see your previous clients endorse you, either in your office or in the new home that you helped them find is not only more striking as imagery, it's more relatable.
All in all video makes your website "sticky". Once a user has landed on your site, your videos will help keep them there. With as little as 20% of your website actually being read, video is the perfect way to convey a large amount of information in a short amount of time. Once a user has made the time commitment to watch your content they're not only more likely to stick around but also to engage with you further.
Social Media:
Social media is a tricky one and businesses of all types end up having similar issues, with property being no exception. Straight after setting up your profiles on social networks, you'll be faced with the problem of growing your audience. No one knows you exist yet so it'll be a challenge to get your posts in front of your target audience. Once your target audience has been identified and their seeing your posts, the next task is to get them to engage. A common issue with social media is low engagement, not getting enough likes, shares and comments resulting in poor profile growth.
When it comes to addressing these issues, video is going to be your best option. Not only is custom video great, unique content that you can send to your audience it's by far the most engaging. Video is 39% more likely to be shared on social media than any text update, helping to get your brand in front of a new audience. Video is also the most likely update type to reach a followers timeline without being liked, shared or commented on, 135% more likely than a photo in fact!
Content Marketing:
Google is no longer looking just for keywords and the various other techniques people used to use to boost their rankings. With the two latest updates, Google Penguin and Google Panda, they are now putting a huge emphasis on high quality content that will be of interest to their users. This was put in place to both create a better user experience and to combat various black-hat SEO techniques. In terms of content, high quality video will do more to create links to you and will gain you more shares across various platforms that will ultimately improve your SEO.
People will come to know you by the content that you produce, allowing people to recognise your tone-of-voice. The great thing about content and video content in particular is that this will allow you to strengthen and even reposition your brand.
If you're being perceived as a cold and corporate business but you want to be seen in a friendlier light, your content will allow you to change that. With video being such a strong tool, it'll be the fastest way to re-enforce the brand you want people to see.
In our experience:
We've seen a fantastic response to the implementation of video for our clients. One of our most recent sites was for Rockett Home Rentals, for whom we used embedded video on their home page. Their old site had rather a lot of text, un-engaging imagery and far too many calls-to-action, which resulted in poor traffic and high bounce rates.
With the new site however, we've seen an increase in sessions by 44.88% page views rise by 55.32% and even with all the added visitors, bounce rates fall by over 15.41%!
In short, not only were more people coming to the site, but that increased traffic was more engaged and spent more time on the site exploring it further.
What to take away:
As people are becoming more accustomed to short but informative content, video will continue to grow in popularity. Experts predict that by 2019, most web content will be video so now is the perfect time to get ahead of the curve!
In all forms of your online presence, personal and high quality video should be considered. Don't be afraid of the camera, get out there and start creating video content for your business today!
Need some help to get up and running? See what we can do for you here.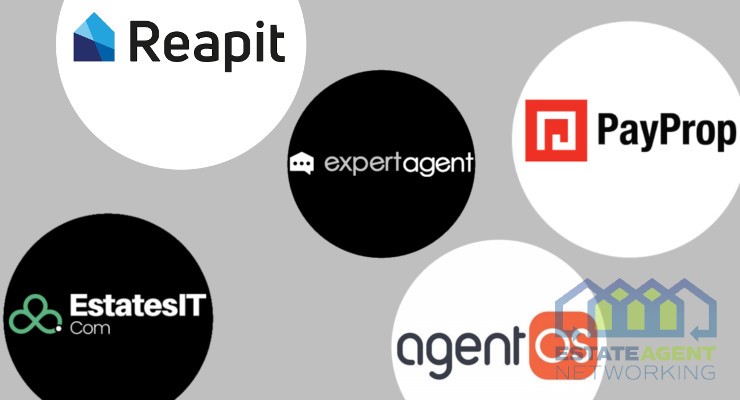 Being a successful landlord requires a good relationship with your tenant, ultimately you want your property to be treated well, get paid on time and build long term relationships. Management of property has come a long way in recent years especially since the internet and certainly thanks to management software and apps. Today there are…
Read More

→