5 Tips To Market Your Rental Property
Investors can generate a great return on rental properties, but first, they need to market these properties. To market your rental property, try taking on board these five tips.
1 . Determine Your Target Audience
The first step is to figure out your target audience, if you know who you are marketing to, it's easier to plan your advertisements. Think about the neighborhood amenities and apartment features that your audience will want to know about. Think about where you should advertise your content to reach these people. Your target audience will depend on many factors, from price to location.
2. Figure Out The USPS
To design your marketing materials you've got to figure out the USPS of your rental property. What are the best things about the property? Does it have a spacious garden? A home office space? Has the bathroom been renovated recently? Think about all these types of things when you're planning your advertisements. You'll also want to think about the location, is the property close to transport links, schools, and leisure amenities?
3. Use A Rental Photographer
It's a good idea to work with a rental photographer to take photographs and videos of your property. With the right professional images, you'll be sure to show your property in the best light. Low-quality photographs can really put off your potential renters, (you won't want to drive people away before they've even seen the property)!
At the same time, it's important to prepare your rental property for the photographers. Whether it's cleaning up or adding a few homely touches, creating the right image makes a world of difference.
4. Find The Right Estate Agent
Take your time when choosing an estate agent, you'll want to choose a company with plenty of expertise and experience. Your estate agent can take care of the marketing side of things, to save you time and effort. They can create property rental ads and display these in all the right places. It can be far easier to leave marketing up to the experts. Estate agents know exactly how to market a property, so you'll be in safe hands.
Some investors prefer to sell their properties and make a fast income this way. If you've got a property or a piece of land to sell, NFC Homes can help.
5. Social Media
Social media is a great place to advertise rental properties, you might create professional ads, or join real estate groups. Ensure that you take time creating your ad content. Make it engaging and informative, and ensure that you proofread it. Your ads must come across as professional if you want to generate trust and interest. Some estate agents even use Facebook groups for real estate.
With the right marketing tips you'll ensure that your properties are always occupied. Failing to market your property properly could leave you with empty apartments, meaning you'll lose money. From social media to real estate agents, there are plenty of ways to advertise.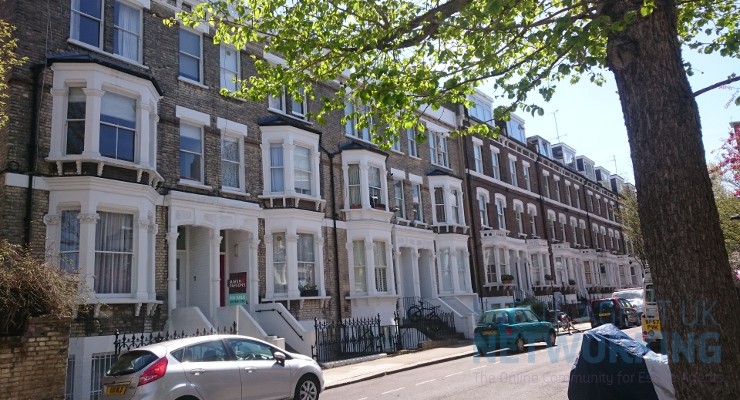 In the residential lettings market, rents are rising, and competition is fierce. But what can affect the profitability of your BTL investment? We aim to find out here. As Stephen Clark, from Finbri bridging finance, says, "Demand for rental properties remains strong across the UK, but the market demand is not being met by the…
Read More

→