6 Ways to Avoid Common Rental Scams
The rental market is incredibly competitive right now. There's limited rental inventory, and people are clamoring to find places all over the country. Unfortunately, along with this increased demand and high level of competition among renters also comes an uptick in scams.
Unscrupulous people are taking advantage of desperate renters, so what can you do to protect yourself?
Below are six ways to avoid being the victim of a rental scam.
1. Avoid Using Cash
One of the easiest ways for a lot of scammers to operate is with cash. It's difficult to trace where cash comes from, so some criminals tend to like working with it.
If you think you're paying a deposit for a rental, for example, and you hand over cash, the person can disappear. There's not a lot you can do at that point.
Even a bad landlord who does legitimately rent out housing might insist that you pay cash, which you should avoid.
Along with cash, anything that involves a wire transfer should be a red flag.
2. Meet in Person
One of the biggest red flags as far as finding a rental is if the person who posted the listing says they can't or don't want to meet you in person. Even if there's a legitimate reason you can't meet in person, they should be able to do a video walk-through of the property so you can see it.
A quality landlord is going to find a way to meet with you in person, ideally, and if not, digitally.
The landlord should want to meet you for their own protection, too—they want to make sure they can trust their renters.
A scammer, of course, isn't going to want to meet you because they don't want you to be able to identify them if you end up reporting them.
3. Don't Rush to Move-In
It could be that you do meet someone in person who says they're a landlord, but there can still be red flags to watch for. Namely, they might want you to move in quickly without seeing the property.
Don't send any money or sign anything until you see the inside of the property.
You might find a listing and the supposed landlord tells you to have a look around the outside, but they don't give any indication of how you can see the inside—this is a problem.
Unfortunately, when people need a place to live immediately, they're most likely to fall victim to this trap.
4. Make Sure the Listing Isn't Too Good to Be True
If you come across a listing and it seems amazing, but it's also priced significantly below the market rate in your area, know that there's a very high likelihood it's a scam.
Sometimes, the scam is a bait and switch, meaning the owner uses a low rent price to lure you in. Then, they take the listing off the market and replace it with one that's similar but significantly more expensive.
Of course, finding a good doesn't always mean it's a scam, but most things that seem too good to be true are.
5. Know the Dos and Don'ts
Some general dos and don'ts as a renter include:
Do learn how scammers operate
Do get a copy of the terms of the rental in writing, including rent, fees, and maintenance
Do get a copy of the lease signed by you and the property owner or manager
Do search the owner or real estate management company and listing. If you see the same listing under a different name, that's likely a problem.
Don't wire money as a deposit or pay the first and last month's rent. Wiring money is the same as sending cash.
Don't give in to pressure tactics.
Don't rent anything that you can't see before you sign an agreement.
Don't send money for rentals overseas.
Don't give your personal information, like your Social Security number, to a property owner without verifying their identity first.
6. Follow Your Gut
Finally, if you're in a situation where something seems off about a rental, it's almost always best to follow your gut. If you think something isn't right, there's probably a very good reason for that.
It's better to take your time finding a rental and perhaps even pass some options over if they don't seem right to you rather than potentially being the victim of a scammer.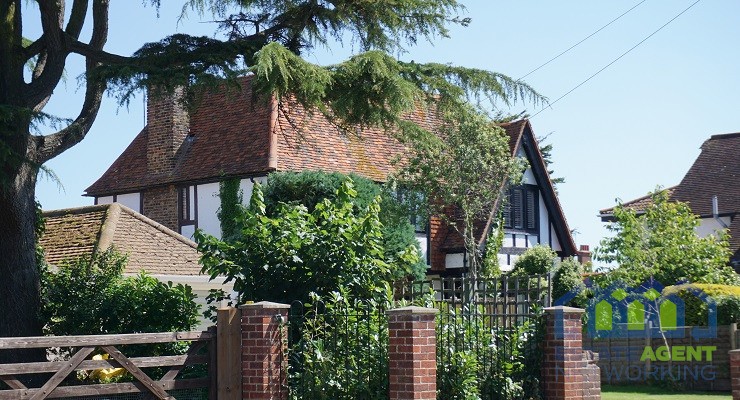 Are you planning to sell your home? Are you buying a home? Whatever the scenario is, there are some things that you need to look after. In case you are selling your house, you have to set the price on the basis of those factors, or you need to ensure that all these things are…
Read More

→