An Innocent Way of Doing Things Even for an Estate Agent
Last Friday I jumped in the car at 4.30am and drove up to north west London to visit Fruit Towers the fantastic HQ of innocent drinks.
I grew up on the mean streets of NW10 just down the road from innocent so I felt like the not so prodigal son coming home.
When I say mean I mean it. Stonebridge Estate, a place where people thought you were posh if you had a job and every time you got home you were relieved you hadn't been burgled while you were out or mugged on the way back.
For the record I loved the place and its people.
Anyways I digress.
So let's talk about innocent, you can pop in and have a tour of the five floor towers. No catches, it's free and is actually a lot of fun.
I went with a non estate agent client of mine who is in the drinks business. He wanted ideas for his new head office and I just wanted ideas I can share and use with my estate agency clients.
We both got plenty out of it – and as promised over the next few paragraphs I'll share what I picked up.
The Big Thing
The thing that sticks most in my head from the visit is this.
They employ people not on qualifications and experience (it's handy they said but not the most important thing). What they look for are people who share the company's values.
They are – Be Natural, Be Generous, Be Responsible, Be Commercial, and the one that surprised me the most – Be Entrepreneurial.
Yep they look for people with entrepreneurial flair whether they work on reception, in accounts or indeed even in PR (all good PR people have commercial nous).
The charming young girl who showed us around was clearly all of the above.
A Great Place to Work
Here's some of the stuff that makes it the best place to work I've ever seen.
They get free breakfasts – "You can't work well on an empty stomach." Said our guide.
Departments don't sit together – this is to encourage working relationships, idea sharing and understanding different roles within the company.
A red telephone box – yep an actual full size one – in a corner for when you need to make a private or 'difficult call.'
A library. Innocent invest heaps in their staff's training and when people have finished their courses they are encouraged to leave their course books behind for the next person / people coming through.
I could go on and on about it but the best compliment I can give it is that everyone working there seemed happy, the vibe was productive and it's DEFINTELY the kind of place I'd want to work.
What can agents learn from innocent?
Some of you might be thinking 'yeah but they're a big company and we're a small independent agent, it's easy for them.'
Yes and no but that shouldn't stop us from daring to be different.
Whether that's through your signage –Ewe Move is a good example.
Your company's written tone of voice – Big one this and I come across so many agencies with a dull, dreary style of communicating. Too much hype not enough help. Too much 'me' not enough 'we'.
Culture – Whether it's just you on your own or 50 colleagues across ten offices your agency has a culture. Innocent's is obvious, but what's yours?
Motivating Staff – My old Irish Uncle Tighe was ahead of the game on this one but innocent follow his train of thought. Back in the 70s and 80s he had a decent sized building firm.
His workers were well treated and respected (unusual for the industry in that era). They worked very hard and honestly for him and why? As Uncle T put it so wonderfully simply 'Happy chickens lay more eggs.'
It can be done differently
Finally I think that purely by looking to other industries for inspiration agencies will find new ways to improve what they do, market themselves better and provide a greater level of service to clients.
We can all be guilty of falling into 'it's always been done like this' pit of thinking but have a look at innocent, and other creatively minded companies for inspiration.
It can be done.
Thanks for reading and here's to your next instruction.
Jerry
PS: I've had two more spaces for new retained clients become available next month – if you're interested in finding out more drop me a line on [email protected]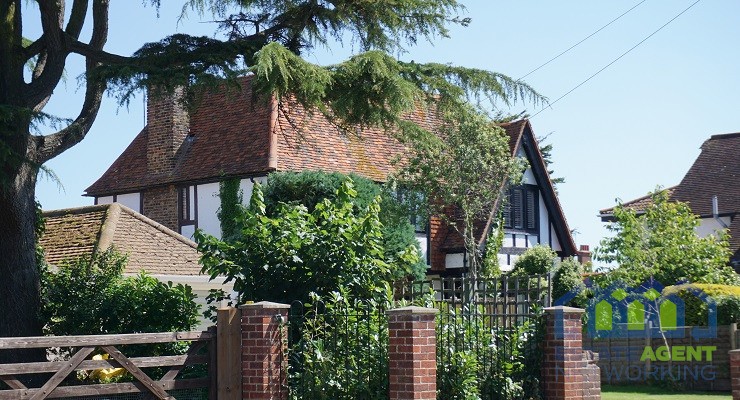 Are you planning to sell your home? Are you buying a home? Whatever the scenario is, there are some things that you need to look after. In case you are selling your house, you have to set the price on the basis of those factors, or you need to ensure that all these things are…
Read More

→