Are Light Pockets History? 5 Reasons Estate Agents Are Going Digital
Each year, more and more estate agents are moving away from light pockets. In the past, they used to do a good job. However, in recent years they almost blend into the background and go unnoticed by those passing by. In addition to this, they are often a pain to keep updated. Especially during periods of high property turnover. This has made estate agents look for a more effective and attention-grabbing solution.
Enter digital window displays. These digital displays have changed the game for estate agents. Bright digital signage displays can play dynamic content that is more likely to turn the heads of passersby and entice them to come and take a look. Through clever digital signage software, an estate agent can link their property CRM and automatically display their properties on screen.
Here Are 5 Reasons Estate Agents Are Going Digital
1. Automation With Property CRM
For a fluid operation for any organisation, automation is key. The same applies to estate agents. With a digital property display, you can integrate with your favourite property CRM. Once connected, data from your property CRM can be displayed as digital property adverts in your window. This includes elements such as property photos, live prices, and icons representing the number of bathrooms, etc.
Once set up, you won't have to touch your window display again. When information is updated on the property CRM it is reflected live on the screen. For example, if property A's price is reduced from £300,000 to £275,000, the screen will change the price from £300,000 to £275,000. This is all done automatically.
With light pockets, however, all these individual elements will need to be printed, edited, and changed manually. Over-time this can amount to large costs.
2. Time-saving
Thanks to its automation, digital property displays are saving estate agents valuable time. For light pockets, each time you want to add a new property, it has to be designed, printed, and physically installed. If there are any changes to the property, the process repeats.
Thanks to the integration with your property CRM you can win all this time back. Once installed, your properties update in seconds. Property advert design time is non-existent. Thanks to smart templates, the data is neatly organised on your screen, along with correct branding and logos.
3. Eye-Catching Bright Screens
When we walk down the high street we are so used to seeing light pockets. For many years, these have been the norm for estate agents and the norm for people walking by. There's nothing new, or nothing eye-catching. This means people often walk on by.
Estate agents have started to adopt high brightness displays with dynamic content. These high bright screens pop out and cut through the saturation on the highstreet. When paired with dynamic content these screens can be the most eye-catching channels out there.
4. More Functionality
Digital property displays do more than just display properties. Estate agents can harness the power of digital signage and utilise them as a powerful communication tool.
Estate agents that are successful are the ones that provide value for their customers.
Whether it's mortgage advice or a first-time buyer webinar. These extra offerings can help build relationships, trust, and generate business. To encourage prospective customers to attend these functions they need to be aware of them. Adverts can be created for the functions and added in between your property slides. For example, you can display 5 properties, then an Ad, 5 properties, then an Ad, etc.
With traditional light pockets, estate agents are limited to only displaying properties. If they want additional content in the windows, either more space has to be sacrificed or light pockets need to be removed. With a screen, this can all be done in one place.
5. Interactive Windows
Thanks to advances in technology estate agent's windows can be smarter than ever. Clever integration of touch films and window displays turns the property screen into a smart, interactive hub. With this technology, passersby can browse through properties and even search for ones that suit their needs.
Although not yet adopted by all estate agents, we expect to see this technology increase in popularity as years go on.
Digital property screens continue to be a powerful tool for estate agents. With a host of benefits, it is clear why so many estate agents are making the switch from light pockets to digital property displays.
To find out more about how digital property displays can work for your estate agents, visit TrouDigital.com. Alternatively, read our complete guide for digital estate agent window displays.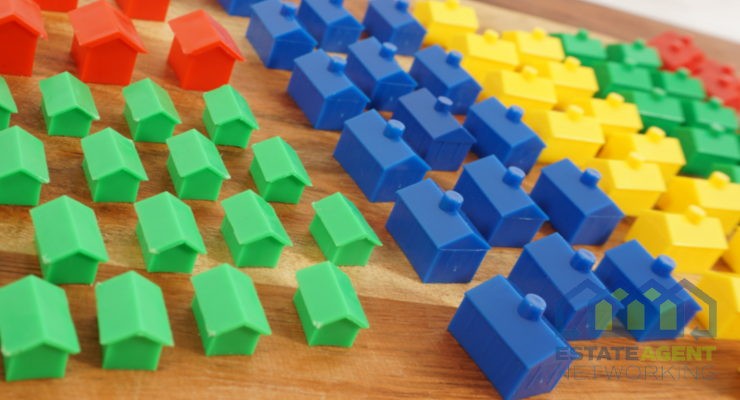 Some people may view being a landlord as an easy way to make money, but there's much more to it if you want to truly excel in this role. The best landlords always go above and beyond to provide comfortable homes for their tenants and make them feel as welcomed as possible. Indeed, to be…
Read More

→