Are you making the most of your apps?
Apps can be one of your strongest marketing tools if used correctly. However, just like any tool, they don't use themselves! It's all about how you implement them.  We've noticed a number of agents who have set up an app for their agency, and haven't told anyone to download it.
At Estate Apps, we want everyone to get the most of their Apps. So if you're agency has an app, here's some simple (and for the most part, free) ways you can up your download count.
Every new customer that comes through your door will end up leaving you with contact details. While your app is in production, make a list of new clients emails. This will allow you to get directly in touch with your clients who need your app the most.
Talking of emails… Your email signature is something that every person you contact will see. Something as simple as a link to your app or even just a mention that one is available will advertise to a new audience.
Your social media profiles are fantastic places to engage people already interested in your services. Make a post at launch to announce your new app, even encourage your community to share with their friends! (When we set a new app live, we provide our clients with promo images to share to give their posts some life)
If your agency has an automated phone system or even just an answering machine, add a reference to your app in these messages. Again, this is a message heard by anyone who is interested in the services that you are providing. Use this opportunity to engage them further.
The shop window is the first thing a lot of your customers will see, even those who never make it inside. Make this a prime opportunity for those who don't come in to take something away with them. Something as simple as a window card or poster with a QR code will give these passers by a simple way to see all of your properties when it's convenient to them.
Another simple place to add a QR code is your "for sale"/"sold" signs. These are all over your target area and will provide potential clients direct access to your listings on the move.
Your business cards already provide your clients with all of your information in a compact and to the point manner. This just one more place the QR code comes into its own, making the process easy and efficient.
Your website is the next port of call for many potential clients and is the most commonly overlooked space for advertising! A simple banner, logo or link is the easiest way to make your clients aware that they can browse your properties anywhere with ease.
If your clients are to access your website from a mobile, a quick notification that takes them to the app store can be all it takes to get them to download your app. This can be as simple as adding a line of code to your existing website.
Finally, talk it up! Any interaction with a customer is an opportunity to let them know about your app. Even after a brief chat, getting them to install your app will provide them with a constant reminder of your services on their most commonly used device.
Now these may seem like simple (even obvious) ideas but they are the most commonly over looked techniques in generating traffic to your properties. Each of these points are pretty easy to put in place, but we offer help to all of our clients putting when the more technical points in place.
If you haven't got apps already, what are you waiting for?! get in touch today and we can get your agency on the mobile market.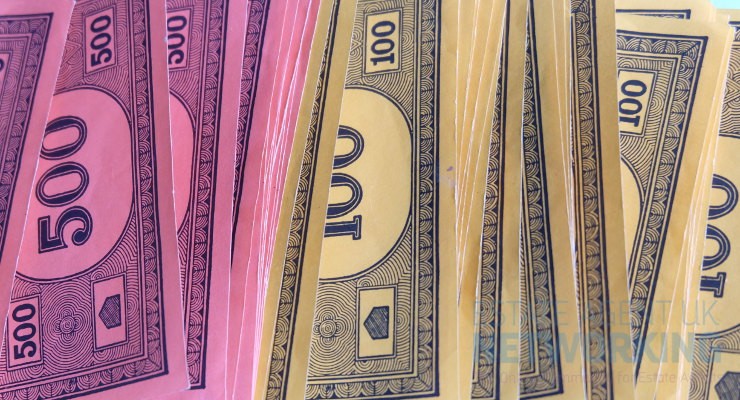 Like many other industries in the world, the UK property market is constantly evolving. Industry players therefore need to keep a keen eye on the key markers that define the state of the industry. As 2022 ushers in new changes and realities, industry players like cash house buying agencies need to arm themselves with current…
Read More

→