Beating Purplebricks and YOPA at their own game (part 2)
The most important thing in estate agency
Before I give you the answer, let us see why all of us are in estate agency .. to sell a home owners properties for the best price to the best buyer. But we don't do it for fun though .. we do it to earn money.
Let us follow the chain ..
To earn money – you need to be paid
To be paid – you need to get exchange of contracts
To get exchange of contracts – you need to get the property sold stc
To get the property sold stc – you need an offer
To get an offer – you need a viewing
To get a viewing – you  need the property on the market
To get the property market on the market – you need to be called out for the free valuation by the homeowner
.. and that's the most important thing in estate agency .. how do you get yourself on the list as one the three agents called out for a free valuation?
How do homeowners choose the three agents they are going to call out for a free valuation?
We would hope people would mystery shop all the agents in our town, so you could show how awesome you and your colleagues were. How breathtaking your new offices  are with LED lights and your wallpaper map on the back wall.
You would envisage they have been doing a tally for the last six months, every day, writing down the number of listings each agent in your patch has put on each day on Rightmove.
Of course, they would be then calculating the average time each agent takes to sell each of their properties, and creating a lovely spreadsheet?
.. and it goes without saying, they will spend  30 minutes on every agents website, to compare for resolution of images, ease of use etc etc
Of course not ..
They just ring the first three agents that come into their head.
Boards breed boards .. well of course they do. People are like sheep. If people see lots of Haart boards for instance..the name Haart will be in their head and they will say to themselves, conscious or sub consciously, well every one else is using Haart ..they must be OK .. and it goes full circle to the next homeowner a few months down the line.
So all you have to do is get the name of your agency in the homeowners head before they need you .. so they think of you when they do need you.
So how do agents do that? How do they market themselves, their brand?
They throw out messages like  this ..
We are the best
We have this many offices
We have sold this many properties this month
We have won this award
We are brilliant
We are ace
We are the best
We have a buyer waiting
Thinking of Selling – us use – we are brilliant because …
Thinking of Letting – us use – we are brilliant because …
Me . me .. me .. me .. me .. me … me
All agents do is talk about themselves – sorry – that's like going to a party and meeting a bore who just talks about themselves all the time.
Whilst your competition is screaming and yelling to attract todays house seller, focus your attention on the home owner who is thinking about moving in the coming few months. Educate them, Interest them, intrigue and most importantly, help them in advance of their move, so when it is time to put their house on the market .. they think of you.
Time and Attention
Every person in Britain sees on average 2,000 adverts a day .. be that on TV, all the adverts in a newspaper, ads in magazines, banner ads on the web, ads in facebook or linkedin, ads on the back of a bus, ads on a radio programme .. this list goes on.
You ignore them nowadays don't you .. and that is what people are doing about your estate agency ads .. and here is why …
There are two critical resources in this world, that are in always and unremittingly in short supply.  You can't buy it and you cant sell it Those scarce resources are TIME, and in light of today's internet and the information overload it gives us, that means that there's a vast shortage of ATTENTION. This shared shortage of time and attention is something unique to today's 21st century internet world.
Estate Agency Marketing
Estate Agency Marketing is the nemesis/pain the backside of anyone trying to save time.
By constantly interrupting what people are doing at any given moment (with the use us leaflets, pop up banners, free valuations – get them here, landlords wanted leaflets, properties urgently required leaflets and those annoying TV adverts) ….. the estate agent who disturbs us not only tends to fail at selling their service, but wastes our most coveted commodity, time.
In the long run, therefore, 99% of Estate Agency Marketing is doomed as a mass marketing tool.
That is why people don't sign up to your mailing list – they will be bombarded with phone calls and sales messages, that's why people don't sign up for your Twitter account – all they will get is 'Use us we are ace' promo tweets.
What's the alternative?
The alternative is Property Guru Marketing, which offers the home owner and landlord an opportunity to agree to be marketed to. By only talking to homeowners and landlords who have agreed to be marketed to, Property Guru Marketing guarantees that home owners and landlords pay more attention to the marketing message.
It allows estate agents (and letting agents) to calmly and neatly say what they have to say, without fear of being interrupted by other estate agency firms. It serves both home owners / landlords and estate agents in a reciprocal exchange.
Property Guru Marketing urges home owners / landlords to participate in a long-term, collaborative marketing campaign in which they are compensated in some way for paying attention to increasingly relevant messages.
Just think if your promotional message being read by 70% of the prospective home owners / landlords you send it to (not 5% or even 1%). Then imagine that 10% respond.
That is what occurs when you cooperate and interact with your prospective home owners / landlords one at a time, with individual messages, exchanged with their Property Guru over time. Property Guru marketing is expected, individual and pertinent. Anticipated home owners / landlords look forward to hearing from you?
Too much work?
Where is the catch?
If you have to customise every home owners / landlords message, that's prohibitive. If you're still thinking within the framework of traditional estate and letting agent marketing, you are so bang on the money.
But in estate agency, targeting home owners / landlords individually is not as difficult as it sounds. Property Guru Marketing takes the cost of disturbing home owners / landlords and increases it out, over not one message, but hundreds of messages over multiple delivery methods.
And this leverage leads to considerable competitive advantages and profits. While your estate agency competition continues to bang out the same old estate agency rubbish that might have worked 20 years ago, interrupting people with their awful, use us, cheap fees, landlord/properties wanted, we are ace leaflets and pop up banners and getting sod all in return, your Property Guru Marketing campaign is turning strangers into friends and friends into house sellers and fully managed land.
… what makes it so different .. well …
The third and final part tomorrow – the answer will be revealed – 8am Sunday – on the Estate Agency Networking Website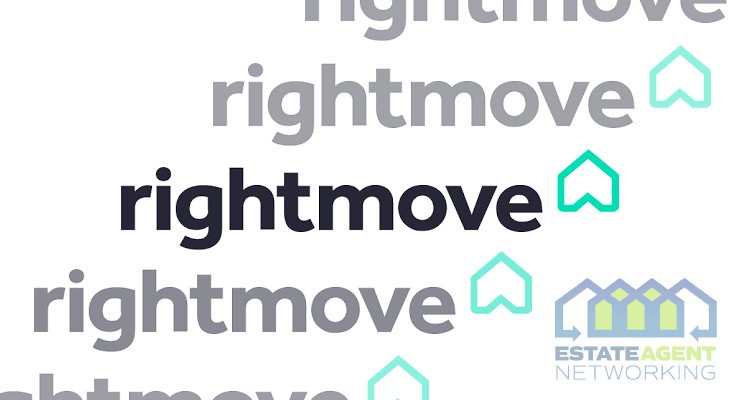 Rightmove predicts that average new seller asking prices will be 1% lower nationally by the end of 2024, as the market continues its transition to more normal levels of activity following the frenetic post-pandemic period.  Motivated sellers are likely to have to price more competitively to secure a buyer in 2024, and agents will work…
Read More

→