Brand new Strelley Road flats complete
he first residents are in and the brand new independent living flats at Strelley Court are now open.
Nottingham City Homes have officially opened the new site, with 37 one-bedroom flats for people over 55 or who are disabled.
Work started in March 2017 on the site of the old Strelley Road Library, Aspley Housing Office and Stepney Court.
This new development not only houses the Independent Living apartments, but residents will have direct access to the new Strelley Road Library, which has been built as part of the scheme.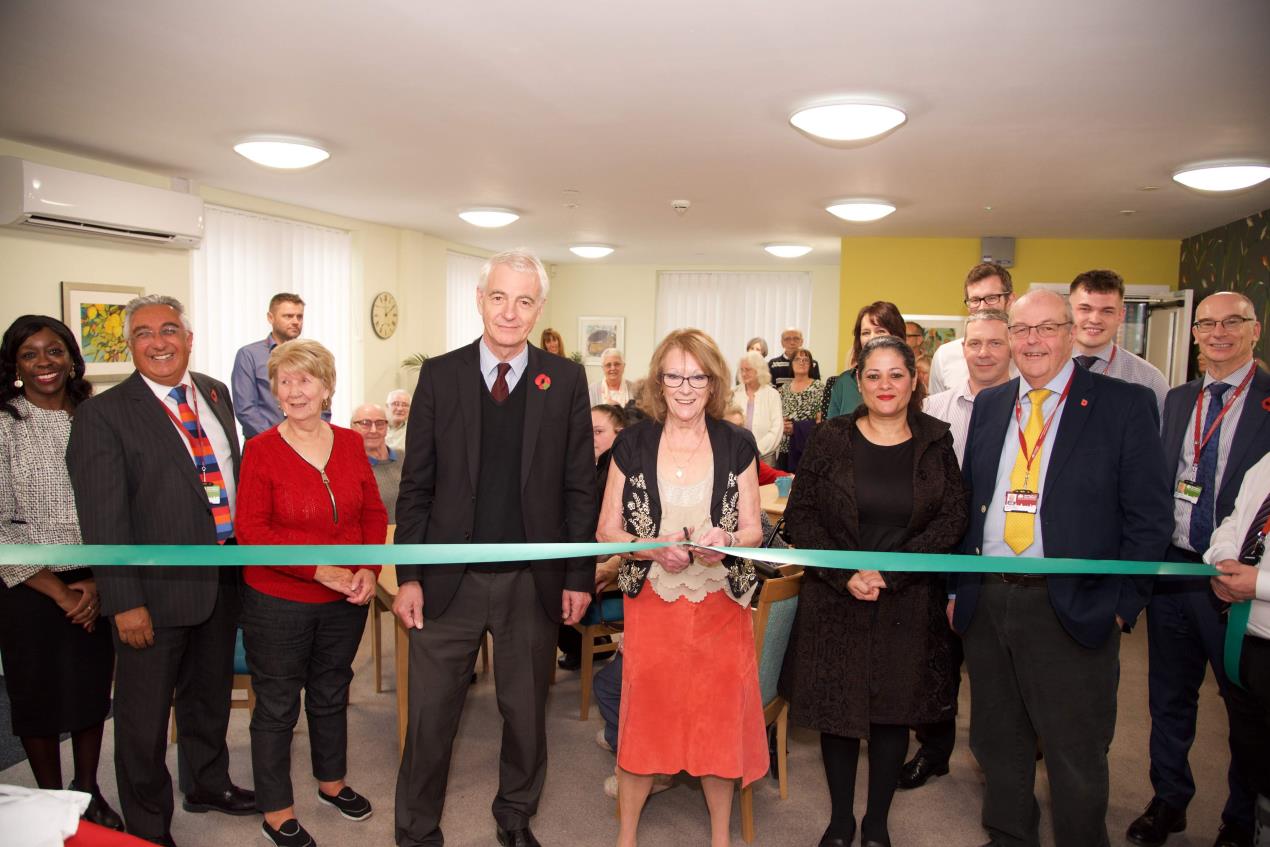 The Independent Living Accommodation has:
37 one-bedroom flats for people over 55 or disabled; six ground floor and 31 on first and second floors
Separate tenant entrance
Lift access
Ground floor tenant communal room
Communal garden and parking for tenants.
Nottingham City Homes and Nottingham City Council worked with Geda Construction to redevelop the site, replacing the old building with a newer and more modern facility.
77 year old Janet Gill is looking forward to moving back to Strelley Court, after three years living in a bungalow on Keverne Close at the other side of Aspley. She said: "I can't wait to move back. I grew up around here, I've been living in and around the area since I was 13, so I always knew I was coming back, and I'm glad I have the chance.
"The flats are lovely, and much bigger than I was expecting. Plus we have ASDA nearby, a few little shops and good bus routes.
"There's quite a few people I remember from before, and I'm glad they're coming back too, I'm looking forward to being part of the new community again, with some old faces to remember. I've been organising games afternoons at Keverne Close where I am now, so I'm hoping to carry that on once I move back in."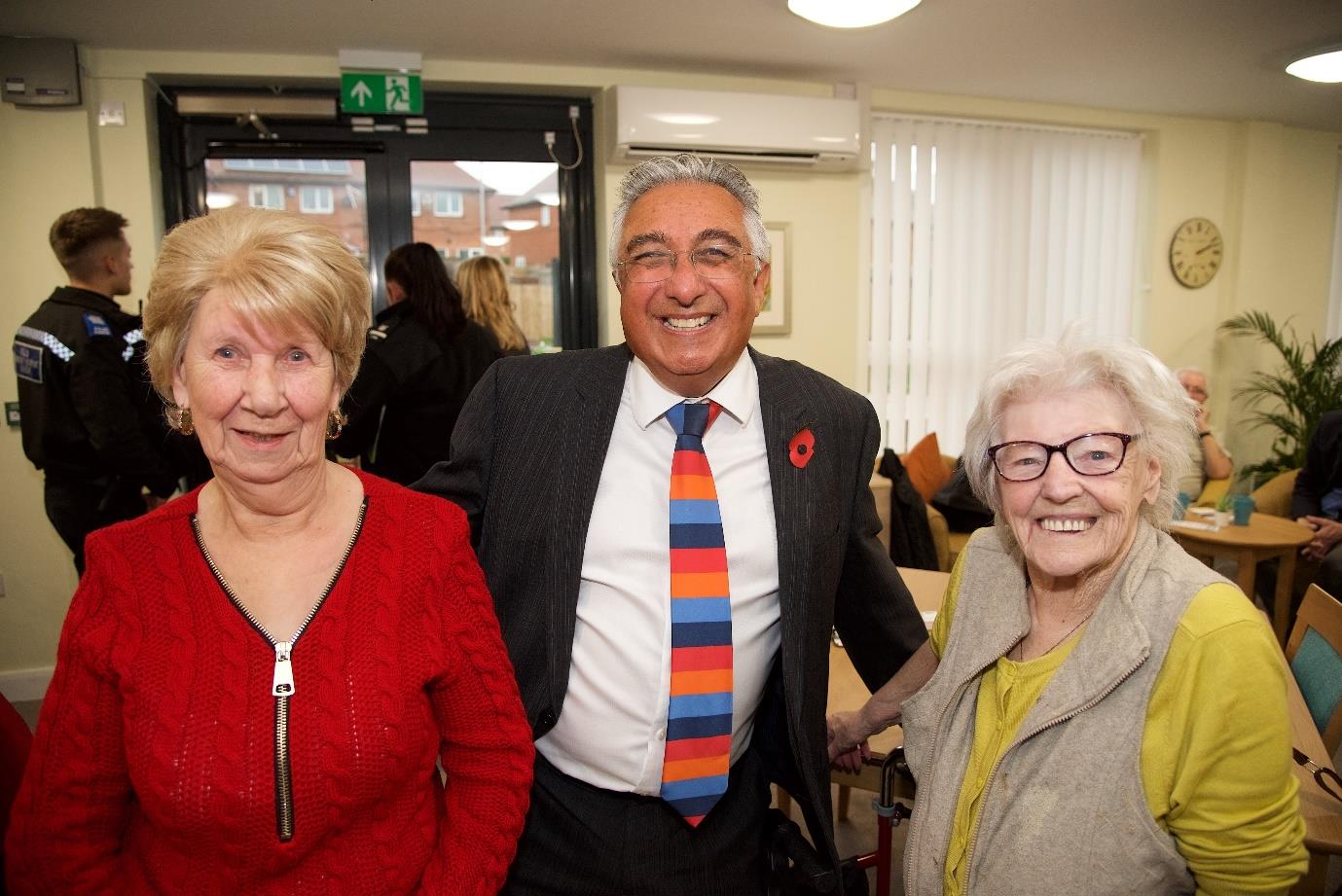 Nick Murphy, Chief Executive at NCH, said: "Residents are already enjoying the benefits of these modern and comfortable independent living homes, which includes the 500th new home built by NCH.
"The new apartments are to a great standard and they are energy efficient, meaning we are helping to lower fuel bills. I know residents will be happy here. The new flats have proved popular and it's great to see some old faces from the original flats at Stepney Court returning.
"Some of our new residents are moving from family homes, which will help take Nottingham families off our waiting list and into the right home for them"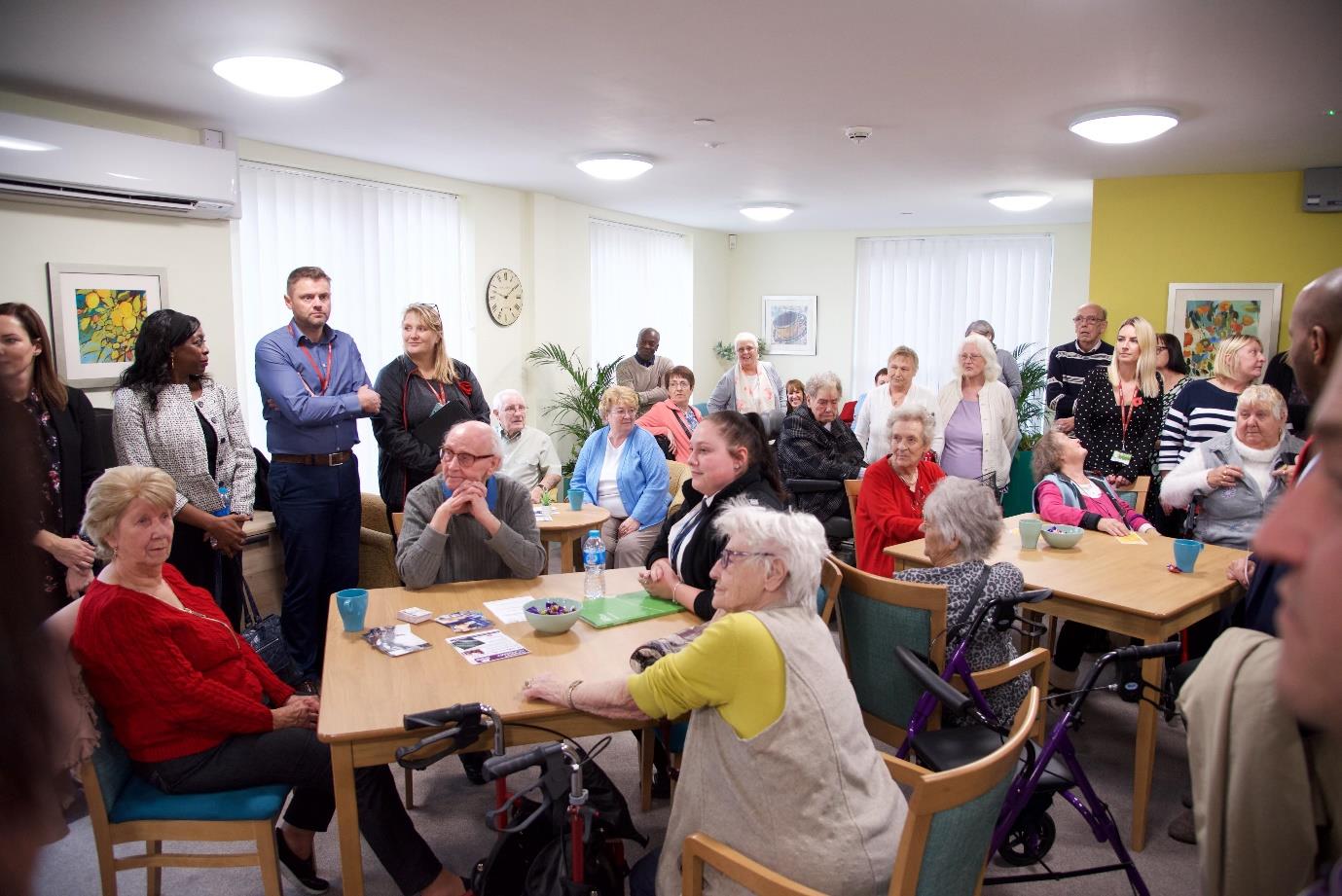 Councillor Linda Woodings, Portfolio Holder for Planning, Housing and Heritage at the City Council, said: "With an ageing population it's important that when we're transforming our neighbourhoods, we ensure we're creating homes which meet the needs of local people.
"Strelley Court has provided us with an opportunity to create a warm, safe and modern living space which will help support some of our older citizens to stay in their communities and be independent for longer, while freeing up much needed family housing for those who need it.
"We've also been able to transform the site, so it will include a modern library space which the whole community can enjoy."
Aaron Hughes, Partner at GEDA Construction, said: "We are delighted to have had the opportunity to work with our Key Delivery Partners Nottingham City Homes and Nottingham City Council to deliver this project.  
It is fantastic for us to be involved in a building that can bring a real and lasting benefit to everyone in the local community.
Finishing touches are now being done to the library and this will be open to the public soon. Once complete, the library will have:
Information and library desk
Bookable meeting room
Confidential interview room for Nottingham City Homes
Public disabled toilet and baby change/feeding facility
Free Wi-Fi and access to PCs
Printing/photocopying
Landscaped outdoor area
Shared by: Lisa Allison at [email protected]