BREAKING NEWS – 5 top stories 04/02/2021
BARRATT HOMEBUILDER REVENUE INCREASES BY 10% IN LAST SIX MONTHS
The head of the national housebuilders chief, David Thomas has reported growth in the past six months, and foresees that by June their year end completions will be at a comfortable level,
'I would like to say a huge thank you to all of our employees and subcontractors who have continued to deliver great quality homes and excellent customer service throughout these challenging times. We have achieved a fantastic first half performance, with a strong rebound in completion volumes.'
REACH UK ANNOUNCE COMPANIES TAKING PART IN THEIR GROWTH PROGRAMME
The names of the seven successful companies who are partnering up with REACH UK (commercial arm of the National Association of Realtors and advisers to Propertymark) Amongst the throng are Steve Rad & James Taylor founders of InventoryBase, and Offr, founders Rob Hoban, Philip Farrell, and Niall Dawson. Knowing these founders and their services extremely well, I am sure that the collaboration will be good news for the Proptech/Real estate sectors.
SANTANDER SIGNALS A NOTE OF CAUTION AROUND MORTGAGE LENDING
As a trading entity Santander has just posted large losses recently 8.8BN Euros worth, its first loss ever, and perhaps this is filtering into its mortgage lending arm. It's outlook on the property is not upbeat, though probably realistic, seeing that house price growth will be les than 3% in 2021, impeded by Lockdown 3.0
BANK OF ENGLAND AND NEGATIVE INTEREST RATES
Though the base rate remains at 0.1%; as reported here before the thorny topic of Negative interest rates is still very much in the thinking of the BoE. Though it now says that prior to triggering that move they would give the banking fraternity a six-month heads up. The very notion that this option is being discussed will not be great news for the fiscal or the real estate verticals of the UK should it be a reality in Q3 or Q4, as ever we will keep you posted.
RENTS FALL IN SOME PRIME LONDON AREAS FOR TENANTS ACCORDING TO KNIGHT FRANK
It has been reported by Knight Frank that rents are softening in some prime areas of London, typically by between 9 to 10%. This contrasts with reports from ARLA that rents nationally in December still rose, though only marginally.
Again the pandemic seems to be battering London from all sides, whilst some areas of the country are seeing rents still increasing despite, non-payment of rents, tenants of Furlough and an economy that is in Lockdown 3.0 Mode.
If you have a view – please let us all know by emailing me at [email protected] – Andrew Stanton Executive Editor – moving property and proptech forward.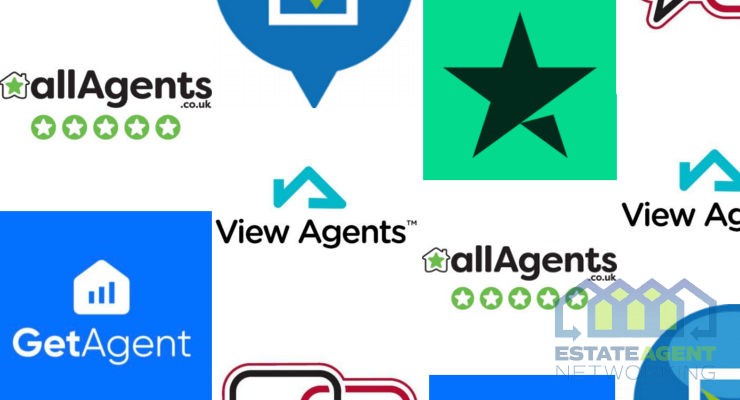 Other than word of mouth, what ways are there for consumers to read up on reviews about their local estate agents? When we are choosing which of the main high street estate agents we are going to use for selling our property, past experiences from their clients can help us to decide which one deserves…
Read More

→