BREAKING NEWS – top 5 stories 14/07/2021
Daily bite-sized proptech and real estate news in partnership with Proptech-X. Today, Stanton looks at Trussle, Property Deals Insight, NHQB, and more.
Natalie Elphicke, Chair of New Homes Quality Board in WhatsApp debacle
Mortgage Star Wars commences – fintech Trussle bought
Connecting thought leadership and proptech
Should estate agents wear facemasks after 19th July?
Is the housing market sentiment cooling?
Natalie Elphicke, Chair of New Homes Quality Board in WhatsApp debacle
Natalie Elphicke, MP for Dover & Deal, is supposed to be a safe pair of hands, entrusted with the oversight of the new homes sector prior to a New Homes Ombudsman scheme being put in place. Recently, however, Elphicke has been mired in a WhatsApp scandal.
Leaked screenshots show comments made to a "closed" circle of 200 Conservative MPs, saying that Marcus Rashford should stick to penalties and not politics.
The message, in response to Rashford's penalty miss in the European Championship final against Italy, read: "They lost – would it be ungenerous to suggest Rashford should have spent more time perfecting his game and less time playing politics?"
Rashford, you'll remember, recently raised £20million to tackle food poverty.
Elphicke has since "apologised" for the message.
"I regret messaging privately a rash reaction about Marcus Rashford's missed penalty and apologise to him for any suggestion that he is not fully focused on his football."
Mortgage Star Wars commences – fintech Trussle bought
With the announcement of the imminent exit of Mojo Mortgages to a ZPG subsidiary, and now the sale of Trussle to another big hitter over the pond – a digital lender called Better – the laser gun starting pistol of mortgage Star Wars has now been fired.
Just as we predicted in January 2021, we are going to see some bold acquisitions, alignments, and downright dashes to pull startups into the multi-billion-dollar mortgage brokering tractor beam.
Only 18-months ago estate agents were mocking the concept that some industry commenters put forward, that mortgage business could be digitised.
Now the plasma pulse of digital change looks set to rip through the mortgage space, with UX and digitally servicing clients 24/7 being paramount.
Instead of wasting two hours of their life going through a paper-based review in front of a mortgage broker, people want things at lightspeed. They'll get it.
Connecting thought leadership and proptech
Thought Leadership has long been a tool used by emerging organisations to get a seat at the table and be considered a pillar of the vertical. Its importance in cultivating brand awareness and a dialogue between the space and the product/service cannot be overlooked.
The following piece, referenced from Property Investor Today, just goes to show that people who can articulate their thoughts are often deep thinkers and, more often than not, founders running proptech businesses with immense potential.
In PropTech 3.0 and beyond – the future of property investment, Nitin Aggarwal (founder & CEO of Property Deals Insight) said, among many other great points: "The digital landscape has changed dramatically and, although some of the digital tools have been around a while, they have moved from the 'nice, but not necessary' category to 'essential'…"
Should estate agents wear facemasks after 19th July?
Propertymark, a leading voice in the UK real estate industry, has stated that "Face coverings will not be legally required but they are advisory for agents and clients. It is important that agents are sensitive to vulnerabilities and anxieties that clients and staff alike may have."
Others in the industry are going to take a pilot approach, especially as infection rates of the Delta variant seem to be rising daily. Perhaps they'll test the waters with their clients before committing to what has bizarrely become a political stance when it should be a scientific one.
With less than a week to go, we find ourselves in an all too familiar scenario where nothing is certain. But rest assured…the government will be "following the science" closely, again.
Is the housing market sentiment cooling?
It may just be the Euros, the weather, or just the start of the holiday season, but agents are saying that a slight chill has now entered the housing market since 1st July.
The housing market is a seasonal one for sure, with a normal lull in late July until September. But with the lockdown(s) and the SDLT frenzy, plus the approaching end to the furlough scheme, it's probably too early to tell.
It might be Q3 before anyone really knows what the housing market is doing.
If you have a view – please let us all know by emailing me at [email protected] – Andrew Stanton Executive Editor – moving property and proptech forward.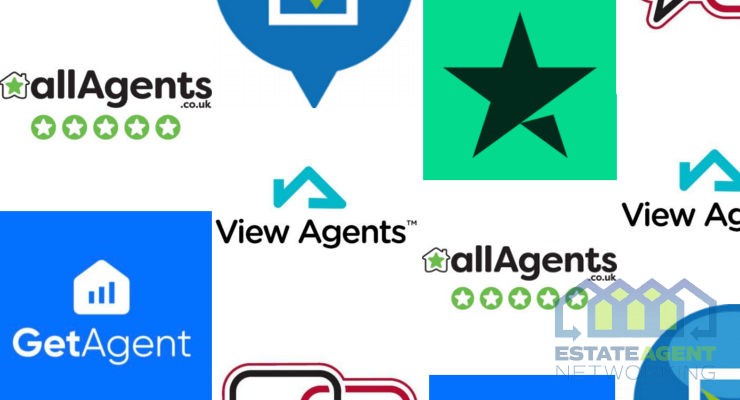 Other than word of mouth, what ways are there for consumers to read up on reviews about their local estate agents? When we are choosing which of the main high street estate agents we are going to use for selling our property, past experiences from their clients can help us to decide which one deserves…
Read More

→