BREAKING NEWS – top 5 stories 17/03/2021
WILL THE GOVERNMENT REFORM CAPITAL GAINS TAX?
Despite the 3rd of March budget, CGT is still a hot potato with consultation taking place at present to see what is 'best policy'. The ramifications for the property industry could be severe, as presently the tax payable on a second property at point of disposal is 28% (higher tax payer) 18% (lower tax payer).
The Office of Tax simplification wants to increase these thresholds to 40% and 20% respectively, the consequence for the letting sector could be excruciating. With the pandemic and an increasing raft of measures to discourage landlords from being landlords, it will be interesting to see if the smiling chancellor looks to further decimate this sector.
YORKSHIRE BUILDING SOCIETY UNVEILS 95% MORTGAGES BUT WITH STRINGS
Yorkshire building society has hit the headlines as the first of a handful of lenders re-introducing 95% mortgages, but the criteria is strict. They are not lending on flats or new builds (could this be a cladding decision?). Also, lending is up to £600,000, Barclays, Lloyds, HSBC, Santander, and troubled NatWest will be launching their products shortly.
BANK OF ENGLAND GOVERNOR ANDREW BAILEY BECOMES EMBATTLED
Probity and a steady pair of hands are a pre-requisite for any top job, and as the Governor of the Bank of England, during the worst potential recessionary times in three centuries, is not the time for any wobbles.
But Andrew Bailey, who is the present Governor has been challenged on two fronts in recent days, his involvement of how in his former role as head of the FCA, (The financial conduct authority) there was failure to properly regulate London Capital and Finance, which saw 11,000 lose over £200M.
The second call against him is that he allegedly, orchestrated to a high degree an inniative adopted by the RBS, which saw many businesses fail as they were financially squeezed. The significance being that when he applied to be Governor, he should have declared this incident.
ONLINER YOPA IN SPAT WITH ADVERTISING STANDARDS AUTHORITY
YOPA has been challenged with regard to the transparency of its terms and conditions on its website as it fails to state that a fee will be due after ten months if a vendor uses their fixed fee model. The ASA has now intervened in this matter.
PROPERTY PORTAL PROPERTYXYZ REVEALS NEW ENHANCED FEATURES
Property.XYZ a specialist investor search portal has been refining its model in two ways, Rob Jones CEO and founder explains that instead of using Google maps he is now using ordnance survey data,
'We use the latest geospatial technologies and processes to capture, analyse, store and present multiple types of spatial information to help those on the platform, many companies use Google, but using Ordnance Survey mapping allows more functionality now and in the future, you can drill down into more detail' in built up areas.'
Next on the route map for https://property.xyz/ is an enhanced search feature, as the founder puts it, 'The traditional search approach is a familiar user experience, so it has been retained, but the next step is pulling all extra property and location intelligence together to help enable a higher quality interaction between buyer, seller and agent.
As an example if a buyer clicks on the 'Research' button and does not know an area say Birmingham, then by hovering over a map, all the postcodes and districts come up. Visually showing the boundaries of areas.
The next phase will enable 'buyer demand, house price growth, price per square foot, yield' by simply toggling and seeing a 'heat map' illustrating all the data. This, step by step, is bringing confidence to homebuyers and investors to take the next step to enquire on their preferred properties.'
If you have a view – please let us all know by emailing me at [email protected]gentnetworking.co.uk – Andrew Stanton Executive Editor – moving property and proptech forward.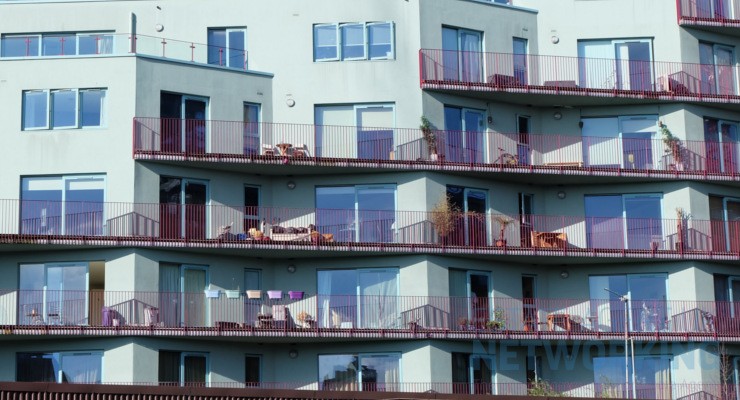 Buying a house or a flat is a huge deal and there are a lot of things to consider. Especially if it is the first time in your life that you're thinking about becoming a property owner. There are benefits if you rent a home, but there are also benefits if you buy a home.…
Read More

→