BREAKING NEWS – top 5 stories 18/03/2021
YOTI AND CONNELLS ANNOUNCE TIE UP
I must declare an interest here as with my other hat on as Founder and CEO of Proptech-PR YOTI are a client, but the news that Connells has switched to using their services is without doubt a winner for all parties.
Without boring everyone the capabilities and pricing and efficiency of YOTI https://www.yoti.com/ and the technical efficiencies are second to none, and well done to Connells for seeing the obvious advantages that this adoption will bring across their business.
I was lucky enough to go through the full pitch and capabilities of YOTI with James Lancaster their sales manager, and daily being pitched tech solutions in all verticals – it was obvious from what it could do – the already existing partnerships YOTI has and the need for an industry digital truth that all stakeholders would accept – this was top of its class and years ahead of anything similar.
YOTI's – buy line is 'Digital identity as a force for good' if I were back as an agent tomorrow I would certainly have them in my toolbox, as opposed to more expensive solutions.
ANOTHER STRATEGIC PURCHASE FOR LEADERS ROMAN GROUP
LRG has acquired Guardian Residential Lettings, based in Harlow which is yet another strategic purchase looking to bolster their real estate footprint in new territories.
PURPLEBRICKS WILL IT EVER MAKE PROFIT?
Turnover is vanity, profit is for sanity, or so the saying goes, and could after six-years and hundreds of millions of pounds washing through Purplebricks – the day dawn when they make profit?
Some pundits have been very bullish about this onliner. Well with the annual financial statement due in a few weeks it will be interesting to see what if any profit they make, and what percentage this is against turnover.
As if in a pandemic with lockdown, if an online agent cannot make profit, the question has to be asked when will it?
PROPERTYMARK – SHOULD IT STAY OR SHOULD IT GO? OR SHOULD IT BE RENAMED RoPA?
I know I go on about Propertymark, but daily I get emails from agents who pay to be a member of Propertymark, saying they want guidance and help and support but all they seem to be getting is newsletters – with a drip, drip message they must undertake training for RoPA.
'The Regulation of Property Agents (RoPA) Working Group recommends that property agents be qualified at Level 3 and company directors or managing agents qualified at Level 4. Be prepared and get qualified now.'
I know that Nathan Emerson is an extremely capable agent, but as acting CEO I feel he has an uphill job trying to put a spin on the numerous departure with zero explanation from the C-suite. And urging folk to part with hard earned cash to do training courses for RoPA which has not been passed by the government and may stay at committee stage (forever) does little to help their cause.
LETS BID PROPERTY LOOKS TO GIVE AGENTS ACCESS TO PROBATE SALE INSTRUCTIONS
In a marketplace dominated by the need to gain new inventory, Lets Bid Property is signing up a new tranche of estate agents with their automated service which allows agents to access probate properties.
Given that this vertical of the instruction market is often opaque or dominated by asset management interests – this service has an obvious return on investment and will be welcomed by forward thinking agents.
The founder of Lets Bid property Milton Rodosthenous has spent huge amount of time and finance developing a software solution that opens up this income stream for agents, for anyone interested full information can be obtained https://www.letsbidproperty.co.uk/contact-us.php
Milton Rodosthenous who has a huge background in real estate saw there was a need for all agents to access this marketplace, that until now has been a very hard sector for many agents to get traction in.
If you have a view – please let us all know by emailing me at [email protected] – Andrew Stanton Executive Editor – moving property and proptech forward.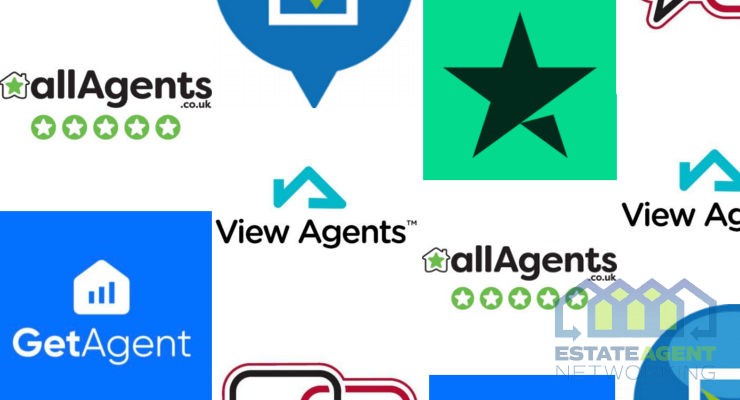 Other than word of mouth, what ways are there for consumers to read up on reviews about their local estate agents? When we are choosing which of the main high street estate agents we are going to use for selling our property, past experiences from their clients can help us to decide which one deserves…
Read More

→