BREAKING NEWS – top 5 stories 19/04/2021
NATIONAL NEW HOMES DEVEOPER KIERS SELL OFF ANNOUNCED
In a deal worth £110M in cash, Kier has done a deal with Foster Bidco, to sell off its housing division so it can focus on its other core functions. With possibly a volatile housing market in the tail end of 2021, this may prove to be a shrewd move for the Kier group. On top of the settlement figure there will be other payments to follow. Apparently, an exchange has already taken place with a sizeable deposit paid by newly formed Foster Bidco.
AVERAGE SALE PRICE OF MARKETED PROPERTY CLOSE TO £330,000 SAYS RIGHTMOVE
According to Rightmove the average listing value of fresh inventory to the housing market now stands at a whopping £327,000, more than a 5% uptick on last month. Will the market run out of steam at the end of Q2, when the SDLT holiday phase one, comes into being? What is certain is that the 'vendors market' is squeezing new buyers, who themselves 50% of the time have a property to sell.
ONE HYDE PARK FOR SALE WITH £175M PRICE TICKET
Located in Knightsbridge and belonging to property tycoon Nick Candy, this penthouse is the most expensive flat to come to the UK market. The Candy's were of course behind the original redevelopment of the whole exclusive site, and it has been reported that Mr Candy's company still retains other units in development.
The opulent finish to the property will appeal to many and of course to snap up this ultra-prime residence will be quite a jewel for someone, although the index of the value per square foot seems to be really pushing the envelope, even if the flat is stated to be the size that of 18 normal sized properties.
ANDY BURNHAM SEEKS MAYORAL RE-ELECTION ON £1.5M GOOD LANDLORD CHARTER
Seeking a second term as Mayor of Manchester, labour front man who already holds the seat first time around as a directly elected mayor Andy Burnham, is now flashing his PRS credentials. His new thinking if re-elected will be to pump a large sum into the local rental sector to drive more licensing and better standards for tenants.
This may well be a laudable aim, but the increasingly savaged landlord sector may feel that this is not what they want, and maybe he should weigh up their views too, before seeking a populist agenda. The PRS is a very intricate and delicate ecosystem.
A LAW FIRM FINED OVER AML BREACH – SAYS OVER 20% OF SOLICITORS DO NOT COMPLY EITHER
A law firm has just been fined £10,000 for breaches in its approach to AML, but tried to mitigate its position by reminding the Solicitors Regulation Authority that in its own SRA analysis carried out two years ago, covering 400 law firms, over 20% were not compliant, and one in ten were unable to even send in a copy of their risk assessment.
I am not too sure what conclusions we can take from this; one the SRA have no teeth, two clearly many law firms are trading in breach of the AML codes and HMRC should be taking action, three apathy rules and no-one cares, four, is it an excuse to say we did things wrong but so too do 20% of our peers.
If you have a view – please let us all know by emailing me at [email protected] – Andrew Stanton Executive Editor – moving property and proptech forward.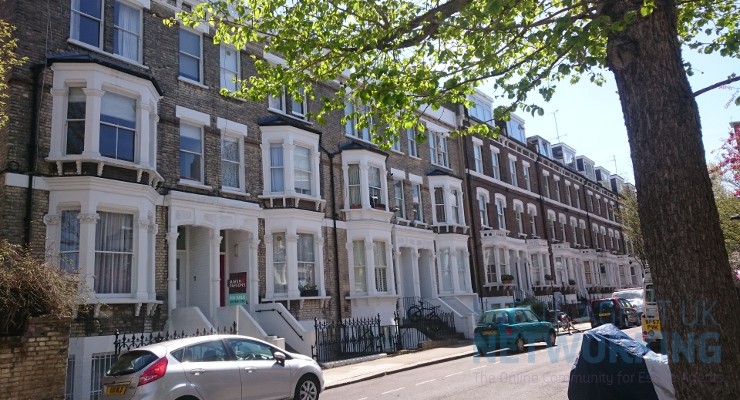 In the residential lettings market, rents are rising, and competition is fierce. But what can affect the profitability of your BTL investment? We aim to find out here. As Stephen Clark, from Finbri bridging finance, says, "Demand for rental properties remains strong across the UK, but the market demand is not being met by the…
Read More

→