BREAKING NEWS – top 5 stories 26/04/2021
SELLERS MARKET CONTINUES
According to Propertymark, in March 16% of the housing stock sold for more than the asking price and the market as a whole is as buoyant as it was in 2007 (the year before the banking crisis of 2008) which saw a stalled market for some years.
ZOOPLA BUYS PROPTECH COMPANY YOURKEYS IN MULTI MILLION POUND DEAL
Yourkeys, a platform solution to accelerate the exchange of properties by eradicating pain points and cleverly avoiding duplication and driving efficiencies, run by co-founders Ric Dawson & Craig Massey has just been sold to ZPG.
Having been an advocate of Yourkeys since 2019, and also having them as an early client of my company Proptech-PR (my day job) I can sincerely say that the amount of technical and digital architecture that it comprises, and the team that put the whole together including Dan Makin CTO, makes this a brilliant fit for Zoopla who are now flexing their proptech credentials.
HOUSING SECRETARY UNVEILS £150M SELF BUILD SCHEME
The government has just announced that people who want to build their own homes can do so using just a 5% deposit, with the government/taxpayer backing the next 20% of the purchase, the remaining 75% being covered by a specialised self-build mortgage, it is hoped that this will add 30,000 plus new properties into the housing nexus in the next year.
STARBERRY LAUNCHES NEW WEBSITE FOR WARREN BUFFETT'S BERKSHIRE HATHAWAY IN UK
Starberry, One of the UK's largest providers of retail estate agency websites and lead generation
technology, was tasked with designing a new contemporary website for Berkshire Hathaway Homes Services (Kay & Co), an exclusive London affiliate of Warren Buffet's Global Real Estate Network.
Originally Kay & Co, the agency successfully managed high-end property throughout central London for decades, leading to the long-term partnership and rebranding in 2018 with BHHS.
The brief for the Berkshire Hathaway Home Services (BHHS) website, which has just launched, was that it had to highlight the brand's global presence, while offering a sleek user experience. It needed to be easy to use, while also helping the agency to generate leads through efficient digital data capture techniques.
Ben Sellers, Co-Founder and CEO of Starberry, which was recently acquired by epropservices, says:
"It was clear from the brief that the BHHS website needed to have a premium look and feel, and have the ability to boost lead conversion through UX enhancing features. Our web design process focused on creating an uncluttered, clean cut and sleek design that, as always, resizes and works beautifully across any device. With so many consumers using mobile devices to browse online, it was imperative that the website was designed with mobile devices in mind."
He adds that the BHHS London website offers a deep but straightforward user interface, extensive information complimented by easy-to-use navigation menus, accessible property search buttons and a clear filter system supporting both property and content searches, such as news articles.
"The clean design minimises drop-off points by maintaining a direct user-contact link through clear CTA buttons that stick on scroll, such as 'Book A Viewing', 'Call' or live chat. The link is maintained through strategic data capture points that have been integrated to increase lead conversion.
From CTAs prominently featured across property listings to content modules, such as 'Book a Valuation', dynamically integrated in key places throughout the website, and BHHS YouTube videos and other social icons," Sellers comments.
"Another key element that has been carefully considered is SEO. Headings, meta data, and webpage copy alongside the dynamic content modules, were carefully curated to ensure the new BHHS London website successfully competes in search engine results," adds Sellers.
"We are really delighted with the result of the website's design, which highlights the magnitude of Berkshire Hathaway Home Services on a global scale. We look forward to working on other projects that allow us to showcase our creative design, while enhancing the end users' experience and creating awesomeness," Sellers concludes.
PIVOTAL GROWTH – NEW MORTGAGE UNDERTAKING FOR LSL
Simon Embley is to head up a new financial services enterprise for LSL called Pivotal Growth which will have the ability amongst other things to make new acquisitions.
If you have a view – please let us all know by emailing me at [email protected] – Andrew Stanton Executive Editor – moving property and proptech forward.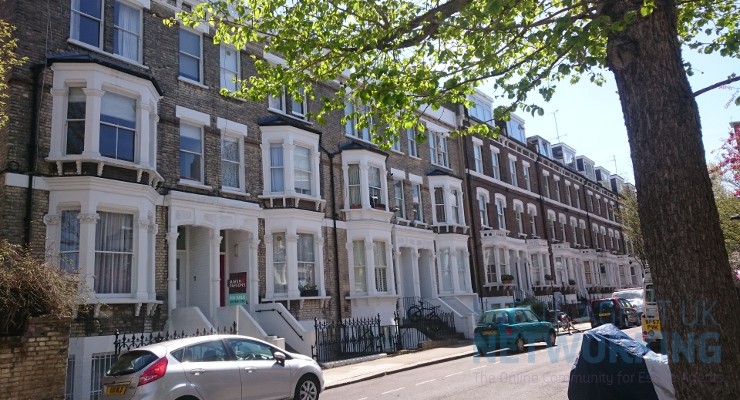 In the residential lettings market, rents are rising, and competition is fierce. But what can affect the profitability of your BTL investment? We aim to find out here. As Stephen Clark, from Finbri bridging finance, says, "Demand for rental properties remains strong across the UK, but the market demand is not being met by the…
Read More

→