Building Your Dream Home – a Brief Guide
Making the decision to build your home is both exciting and daunting. While it offers you the opportunity to create a bespoke living environment tailored to your needs and desires, it can be a drawn-out and costly affair. Therefore, the entire process requires meticulous planning to ensure everything runs smoothly. Here are some tips to help you build your dream home.
Find the Ideal Spot
Unearthing the perfect building plot for your home can be a headache. While finding an area that suits your requirements might seem like an insurmountable task, you mustn't lose faith. You can use many tools to aid you in your hunt, such as online comparison websites and estate agents local to the area you wish to build in.
However, sometimes the most effective way to find a plot of land is simply to ask around. It's a good idea to let the local residents know you want to move near them and ask if they know of any suitable locations.
Find an Architect to Transform Your Vision into Reality
A competent architect that appreciates your vision and understands how to turn it into your dream home is essential when building your own place. When deciding which architect to use, make sure that they know your requirements for a home and deliver insights and responses to your ideas that suit your budget.
If you are looking for talented architects, consider the building services offered by Arup. They can provide specialized professional consultations to help you nail your building architecture during your project.
Get the Essentials Sorted Before Beginning Construction
Once you have a plot of land and plans drawn up, you will likely be chomping at the bit to begin construction. Unfortunately, there's a fair amount of admin that needs to be done before you can get to this stage.
You need to ensure that you have the appropriate planning permissions for construction from the local authorities. Additionally, you will need to be granted building control approval and any special permissions required.
On top of permissions, you should also protect the investment you are about to make by ensuring contracts are in place and that you have the relevant insurance secured. This will help you to keep your dream alive in an unexpected turn of events.
Start Building
Once you have all the admin done and have settled on a reliable contractor to complete the work, it's finally time to begin construction. This is undeniably the most exciting part of building your own home. There's nothing quite like seeing the structural shell of your new house going up and then slowly seeing the progress as it becomes everything you've dreamed of.
So, relish this process, even if you're itching to move in. It's a rare opportunity to design and create your vision from start to finish, so keep that in mind even when things aren't going quite to plan. In a few months, you should be able to move into your dream property!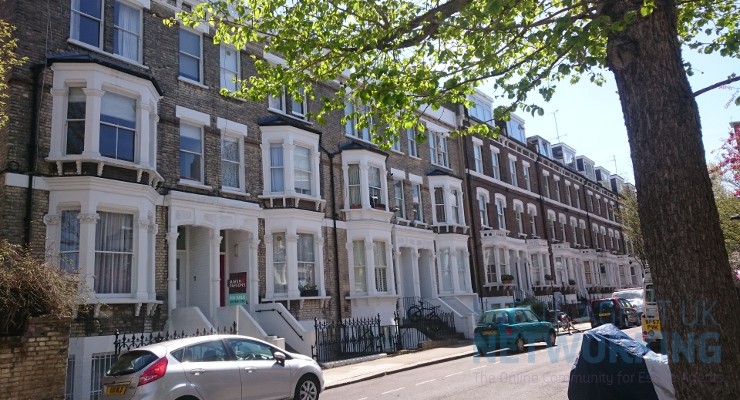 In the residential lettings market, rents are rising, and competition is fierce. But what can affect the profitability of your BTL investment? We aim to find out here. As Stephen Clark, from Finbri bridging finance, says, "Demand for rental properties remains strong across the UK, but the market demand is not being met by the…
Read More

→