Can the housing market carry on as before?
At twenty past seven on Saturday night just before 'Strictly' had crowned its newest winner; Robert Jenrick the Housing Secretary tweeted 'Housing market update: the sales and rental markets remain open in all tiers. All associated activities can continue as before.'
If this means that even if you live and work in a Tier-4 area, it is business as usual for the real estate sector in the UK; and even this needs full clarity, can the housing market in 2021 ever move on as it did?
Putting aside the devastation for many that Christmas is cancelled 'Grinch style', and making no judgements as to the efficacy or the thinking behind it. What can now not be downplayed is can agency ever go back to its structure pre-covid-19?
Will the way the general public want to interact with agents and vendors and landlords of property that needs to be transacted enter a new phase? A much more hands off, more Virtual or even Augmented Reality approach – with laser focused attention on who is looking to buy or rent what, and their ability/motivation to do a deal?
Social distancing, isolation and keeping property personnel and the general public healthy, safe, and not at risk, will be very high on the agenda as we enter an uncertain January. So is it time to, as many agents did in May when lockdown was forced on them – to re-think every single process? And start to more efficient, safer ways to do things?
Some core issues, if the number of viewings that take place drop by 75% and yet the same amount of business is achieved, is this not only better use of time, but it creates efficiencies for all stakeholders. The right people view the right property, vendors, landlords and tenants in situ, are less inconvenienced, by 'inappropriate viewers – wasting their and everyone else's time.'
Pre-qualification of buyer's or prospective tenants, this is an easy win, utilise technology, get your digital helper to ask the important questions before showing that rental property. Question, what date will you be able to move forward with a tenancy? In the next 14-days, tomorrow, or in several weeks as they have not given notice.
Lastly, with agent's doors being locked or with huge notices saying do not enter or make an appointment, how necessary is it for the general public to physically come into your branch? Is this the tipping point?
Many agents bury their heads in the sand and say things will just bounce back, the same way. But, with 60,000 plus instructions again this year for Purplebricks – that is a huge validation from the consumer voting in what they want to use.
It is only a tiny fraction of the 1.1M completions each year, but it is likely to be more than all the instructions that Countrywide Plc, Connells & Sequence group list – combined.
So, although relevant what agents feel about onliners – and everyone knows my views – is it not what the consumer wants/likes that agents need to look at? I would be very happy to be listing 1,153 properties every week of the year, especially 2020.
Billy Baliey – might have snatched victory from the young guns this year on the dancefloor, but I can not help but think it is the 'youth' – who are plugged into technology 24/7 who will feature more and more on the Strictly winners podium. And they will be featuring more in the profit and loss accounts of agents, so maybe a good time to start adopting how they want to do business.
If you have a view – please let us all know by emailing me at [email protected] – Andrew Stanton Executive Editor – moving property and proptech forward.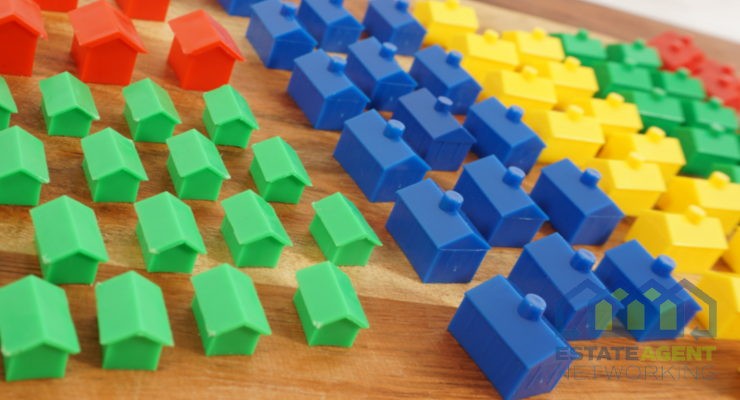 Some people may view being a landlord as an easy way to make money, but there's much more to it if you want to truly excel in this role. The best landlords always go above and beyond to provide comfortable homes for their tenants and make them feel as welcomed as possible. Indeed, to be…
Read More

→