Can you make an important decision in life based on the price?
Just recently I got engaged.  It happened in New York which unknown to me at the time is the diamond capital of America.  Having burst into tears (and of course saying yes), John and I went in search of the perfect engagement ring. I'm not going to bore you with my full story however some rather interesting events happened which I can relate to in the world of the property.  I've broken them down into three points.  Which all come down to three things. Trust. Confidence and knowledge
The Department Store ( the large retailer )
Despite the fact we were looking in the fine jewellery department (remember it's an engagement ring), the shop assistant was totally uninterested in us. When asked about a beautiful looking ring, she knew nothing about it other than the price and the size which was on the tag.  I'm sure it was high quality. I'm sure it was great.  However the lack of interest in me and her lack of knowledge in jewellery made me walk away.  How often does this happen in the property world?  How many agents know what they are really selling?
The Diamond District ( the discount guys)
This area scared me.  I looked in a window and the diamond sellers were out on the street in seconds with promises of low-cost diamonds, fantastic discounts and today only offers.  A diamond ring is a huge investment.  It's a symbol of our future.  Did I really want such a special moment ruined in such a way?  I appreciate there is huge competition in the area just like there is in the property market.  These people did not inspire me with trust or confidence.  How did I know what I was really getting?  Like in the property world, trust and confidence are essential.  A diamond ring is a huge purchase. A house purchase is even bigger.  You can't base a huge decision purely on price!  There is so much more to it than that.
The independent jeweller ( a bit like us really, except we sell houses )
We found a great small jewellers.  As I looked in the window, they looked up and smiled at me making eye contact.  We ventured in.  The man asked if he could help and asked what were we looking for and why?  As I told him our story he made a fuss.  He brought out a selection of stones and asked me what I knew about diamonds.  I admitted very little.  He gave me a lesson. And then within our budget proceeded to explain about potential diamonds in terms of their size, their cut, their clarity and colour.  I liked him.  More importantly with the extra information he gave me, I trusted him.  He listened.  He cared.  He found out with careful questioning what we wanted and what we liked.  I chose my ring here.  He allowed me to watch it being made.  This simple action now makes me want to go back to him for our wedding bands.  I trusted this man and his company.  Trust is so important. So is knowledge for that gave me confidence.
So how does all of this relate to property?  It's quite simple really.  When you interview your estate agents, I want you to forget about the price in terms of fee's and temporarily house value.  Ask yourself these 3 questions instead.
1. Do you like the agent sat in front of you?
You will have to deal with them for some time so this really is essential.  If you don't like the estate agent, you'll never have trust or confidence.
2. Do you trust them?
It is highly likely you'll be giving them a key to your home.  But you also need to trust and believe they'll deliver what they say.  Selling a house is so much more than taking some photos and putting it on the internet.  Like diamonds, it's about knowledge.  And this comes from experience.
3. Do you have the confidence in their abilities?
If you don't have any confidence in the agent sat in front of you, they are not the agent for you.  If their pitch is that all agents do the same job but they do it cheaper, walk away now.  It's simply not true and this is the case in most industries, including service, retail, entertainment and estate agency.  You need an agent you are confident in.  An agent who listens to you and understands your needs.  You need to feel you can pick up the phone, call into their office and they will be there for you.  Moving house is such a life changing event.
Once you have interviewed your agents ask yourself this final question.  I'm going to cover it in more depth next time, but how much interest was shown in you?  Do you believe they know your home?  Why you actually bought it? What you like best about it and most importantly what makes it different to other homes for sale that you are competing against?
To sell your home.  Your agent needs to know your home.  Do they?  Are they really interested?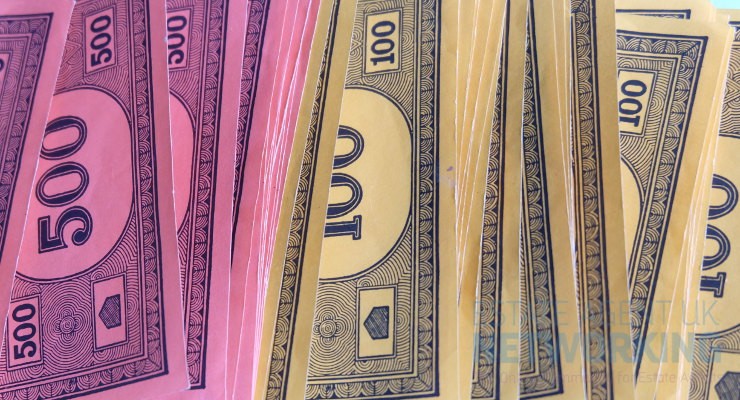 Like many other industries in the world, the UK property market is constantly evolving. Industry players therefore need to keep a keen eye on the key markers that define the state of the industry. As 2022 ushers in new changes and realities, industry players like cash house buying agencies need to arm themselves with current…
Read More

→