Cleaning Remains the Number One Cause of Deposit Disputes
In England, the private rented sector or PRS has a larger presence than the social rented sector. The situation is reversed in Wales, but privately renting is still a popular option among tenants there. These facts are proven by a significant increase in the number of private rented properties in England; from a little over two million in 2001 to over four million in 2018. In Wales, the numbers climbed from 90,000 in 2001 to slightly over 200,000 in the same time period.
While many of the private tenants are satisfied with their rented homes, thousands are involved in disputes with their landlords. As of March 2020, approximately 34,993 disputes were lodged against private landlords. While this figure is a slight decrease from the 2019 numbers of 35,513, it is still a big margin – one that's expected to increase considering the current situation caused by the COVID-19 pandemic.
According to The Dispute Service's (TDS) Annual Review 2020, the most common tenant-landlord dispute involves deposit claims resulting from cleaning issues. Other dispute reasons include rent arrears, redecoration, gardening, and damage.
To come up with the data, TDS gathered details from TDS Custodial, TDS Insured, SafeDeposits Scotland, and TDS Northern Ireland's claims. In all four areas, cleaning accounted for over 40% and more of the total claims – 69% of SafeDeposit Scotland's, 53% of TDS Custodial's. TDS Northern Ireland's is 45%, and for TDS Insured, 42%.
According to affected tenants, property cleanliness was unclear at the beginning of their tenancy and many of them had no idea what their responsibilities were in terms of cleaning as the tenancy agreement did not mention specifics.
Why is cleaning the main dispute?
Most private landlords do not perform a complete property check in and check out. Many of them also do not bother to prepare an inventory or checklist of the items in the property. A checklist and property check will allow landlords to identify possible problem areas, fixtures, and furniture that are in need of cleaning.
Landlords who do stop by to check out their tenants often do so quite quickly. They do not get into the details. Some just take a cursory sweep of the areas in the rented property, and that's it. However, a complete and detailed inventory is needed, so landlords are expected to thoroughly look at all the important areas of the home.
It may sound simple at first, but a property that is not properly cleaned and cared for can cause big problems such as disrepair. Damp, mould, dust, and other similar particles can cause several health issues.
Tenancy deposit issues related to cleaning can be prevented if both parties work together. Additionally, landlords can also consider some tips that can help reduce the risk of getting into deposit disputes.
Firstly, landlords should, at all times, keep all tenant correspondence and document it accordingly, including receipts if the tenants did some repair and cleaning at one point in the tenancy.
Landlords should carry out a full and thorough property check-in and check-out in the presence of the tenants.
Landlords should keep in mind that making an inventory involves more than just taking photos and videos of the property. Every photo and video documentation must be accompanied with a detailed written report.
Landlords should always indicate the date (and time, if possible) when the photos or videos were taken. If documenting through photography, landlords must show not only the exterior of some areas and fixtures but the interior portion as well. For example, photos showing the interior side of an unclean, damaged garage will provide more details compared to one that shows only the garage door or facade.
Landlords must provide tenants with the right estimates and invoices. These should show cost breakdowns, especially if there are items that are not indicated in the check-in and check-out reports. With estimates and invoices, tenants won't have to worry about landlords claiming for an amount that's more than what was stated in the reports.
Landlords must communicate with their tenants to finalise deposit deductions, particularly in terms of property cleanliness.
For their part, tenants are expected to do two things: keep the property clean and tidy, and keep the property in good condition, with only a small amount of wear and tear.
How to take care of tenant-landlord deposit disputes
If you have a tenancy deposit dispute with your landlord over cleaning issues, the best thing for you to do is work with a team of solicitors who are experienced in the matter. Making sure your deposit is protected from any potential dispute is your first step.
If your landlord has been neglecting their responsibilities in relation to protecting your deposit, these well-trained, expert solicitors can help you exercise your right to file a tenancy protection compensation claim.
It's not an easy process and there will be a lot of documents, evidence, and other similar requirements to prepare, but working with solicitors who are regulated and authorised by The Solicitors Regulation Authority will give you greater chances of getting a successful claim.
Choose solicitors who are passionate and dedicated to protecting tenants' interests, such as the ones at Tenancy Deposit Claims. With a dedicated team, your dispute woes can be resolved in no time.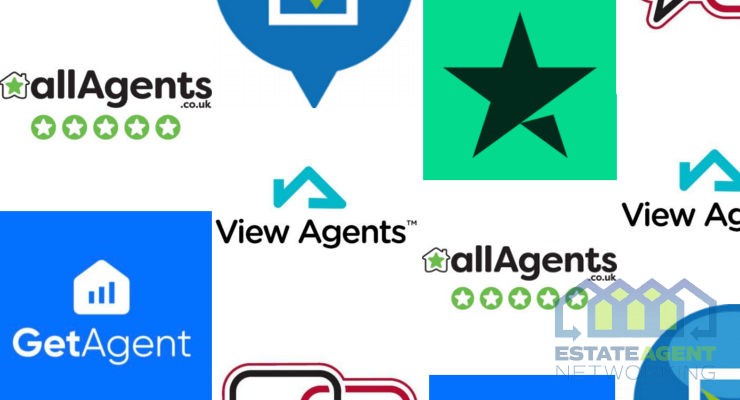 Other than word of mouth, what ways are there for consumers to read up on reviews about their local estate agents? When we are choosing which of the main high street estate agents we are going to use for selling our property, past experiences from their clients can help us to decide which one deserves…
Read More

→