DAY IN A LIFE … Charlotte Jeffrey-Campbell
What does a day in the life mean?
Definition (expr.) a typical day; a normal day. Examples I wonder what a day in the life of a Rock star is like?
Today in this series of daily insights is: –
Charlotte Jeffrey-Campbell, who is an industry trainer and Director of The Able Agent – Online training and qualifications for estate and lettings agents.
Charlotte tells us that she has 'solved the biggest agency problem around (!)– that of accessible training in all areas of estate agency, lettings, property management, law, compliance, sales skills, and customer service… combined with practical useful qualifications'.
That all sound great but what we really want to know is what her normal day looks like? Is it better than being a Rock Star?
A Day In The Life
'My morning starts with kids and school chaos, getting packed lunches, uniforms and five kids between 11 and 16 out of the door on time!
Work starts as soon as they leave at about 8:00, although in reality I have probably been on social media already for an hour or so keeping track of various groups and responding and commenting to general training, lettings and estate agency queries.
My day is like the old Ronnie Barker sketch where he's the chauffeur, the cook, the concierge and the cleaner…. As a small business it is all hands-on deck!
In the morning I generally have appointments with prospect customers or introduction zoom calls with new customers. This is a great time to get feedback from agents and also to have some social interaction! Working from home – I really miss people.
We are always developing new content so part of my day is keeping up to date with legislation and regulation so that I can write content that is appropriate to agents' needs. At the moment I am writing the content for our Property Structure course so I will spend a couple of hours each day planning and writing the content. I've just discovered the dictate option in word so that has been a huge timesaver!
Filming takes place at our studio and we generally film using green screen when we are there. One day I'll release my bloopers to the world – I do seem to adopt some interesting swear words when in front of the camera! We recently borrowed an empty property from one of our Estate Agents and mocked up the processes of inventory and routine inspection in the property! I think people in the area thought I was the new Sarah Beeny!
After filming we need to spend some time on the "overlays" – this is the content that we animate and add to the screens to help in the engagement of the learning. Once the editing and film is complete, we then proof any associated ebooks and create a set of quiz questions.
The questions are the hardest part in running a course alongside a L3 qualification. We have to be very careful that any questions in the online course are different from the exam…. but written in the same style…. we can't be giving you the answers to your qualification exam.
The afternoon will often be a webinar on a relevant topic of the day. We have been co-hosting webinars with RAN, Reapit and iamsold, among others, over the last few months.
Throughout my day I will be dealing with WhatsApp messages, Facebook messages, emails phone messages and responding to enquiries from prospect clients and these can keep me really busy.
Thursdays are always the busiest – I think that is the day that business owners work on the business not in it!
Most days I will speak to my busines partners at least once – we are a very hands-on team and work very closely together and as a new business I am also full of ideas – I think that drives my colleagues crazy! I definitely have an entrepreneurial approach to life!
Any PR and marketing content tends to happen later in the day when I am at my most creative (knackered!) and we are always producing content to our database of clients – keeping them engaged in the course – our online Christmas quiz proved popular this week.
Running https://www.theableagent.co.uk/ and a large family is a juggling act like no other, but I am very proud of both and wouldn't change anything – except perhaps the weather. I miss my tennis at this time of year!
Editor's Questions
Do you work at weekends, if so, how many hours?  I'm always on call for clients and interacting on social media. As a business owner I don't think anyone really switches off – working from home has only exacerbated that and in fact I can be at my most creative when I don't have other work distractions.
And typically how many hours a week do you work on average?  I work what is needed – I can easily do 50-hours a week but equally when I am on top of everything, I can definitely be found watching This morning or going for a walk in our nearby woods.
Do you work from home yes/no if so what %  I work fully at home unless needed in the studio for filming and meetings – probably 80%.
How did you get your job? The business and the training program was my idea! I gave myself the job ( once I'd found my amazing business partners!)
Rock Star Rating 1 to 10 – How much do you like your job
10 I have never felt more driven, proud, or confident in any other role. I love working for myself and feeling like the business I am creating will have a direct impact on the industry.
If you would like to share your 'day in the life' with the Estate Agent Networking community – scaling to over 100,000 now – just drop me a line – whether you are an EPC assessor, surveyor, corporate CEO, COO, CTO, Lettings manager, Inventory Clerk, Solicitor, in fact any vertical in the industry, what is your day like?
Please make sure you look in tomorrow to see who we have in the hot seat.
Email me today! [email protected]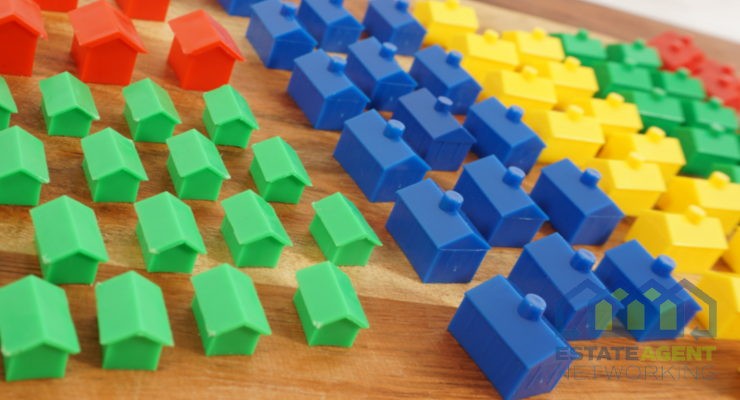 Some people may view being a landlord as an easy way to make money, but there's much more to it if you want to truly excel in this role. The best landlords always go above and beyond to provide comfortable homes for their tenants and make them feel as welcomed as possible. Indeed, to be…
Read More

→