DIRECT LINE LANDLORD INSURANCE PARTNERS WITH LBC FOR 'THE PROPERTY HOUR'
New LBC programme 'The Property Hour' in association with Direct Line Landlord Insurance will be co-hosted by LBC presenter Clive Bull and Landlord Action's Paul Shamplina
The segment will run every Thursday from 9:00 pm – 10:00 pm for 13 weeks starting on 10th March
The segment will see the presenters inviting the public to phone-in to discuss the latest topical property issues – focussing on landlords
Clive Bull's award winning show attracts 332,000 listeners every week
Partnership will kick off with a dedicated Direct Line Landlord Insurance feature during Nick Ferrari at Breakfast, broadcast Monday 8th March between 7:00 am – 10:00 am
London, 4 March 2016: Direct Line Landlord Insurance has signed as the sponsor of LBC's 'The Property Hour' segment. The programme will see regular evening host Clive Bull joined on his award winning show by property expert Paul Shamplina of Landlord Action to discuss the latest housing issues and trends. The segment will initially run for 13 weeks and will be broadcast every Thursday from 9:00 pm – 10:00 pm, starting on the 10th March.  Listeners will be invited to phone into the show and also join the debate online using #LBCPropertyHour.
Direct Line for Business realised with so many changes affecting the housing market there was an opportunity to team up with a leading radio station to highlight the issues facing property owners and investors.  Working closely with property expert Paul Shamplina, founder of Landlord Action and leading advocate of landlord rights, the brand funded 'Property Hour' was created.
The programme will include interviews with leading property experts, news and views from the week, plus a chance for listeners to call in with their questions and opinions. The show will also include a dedicated weekly three minute sponsored feature that will focus on specific issues facing landlords.
The partnership will kick off with a dedicated Direct Line Landlord Insurance feature during Nick Ferrari's Breakfast show from 7am on Monday 8th March.  Paul Shamplina will chat with Nick about some of the key issues within the property market, highlighting why this show is so pertinent for anybody who owns a property.
Nick Breton, Head of Direct Line for Business said: "We are delighted to partner with LBC for its first weekly property programming.  Given Britain's passion with all things property-related, we believe the show will prove compulsive listening.  As a leading provider of landlord insurance we were delighted to be able to support a programme that will discuss key issues facing this audience.  From home owners, single property 'accidental landlords,' right up to serious investors with large portfolios this show will offer something for everyone."
Mike Gordon, Chief Commercial Officer, Global Media and Entertainment commented:  "We are delighted to be partnering with Direct Line Landlord Insurance for our new property segment.  We want to work with a brand that truly understands the market and the challenges facing property owners.  The dedicated landlord feature each week will showcase Direct Line's expertise in the sector."
Founder of Landlord Action Paul Shamplina, who has acquired a reputation as 'the landlords' friend' and is currently featuring in Channel Five's 'Nightmare Tenants, Slum Landlords, commented: "Having worked at the sharp end of the property industry for more than 25 years helping landlords with problem tenants, I'd like to think I've nearly seen it all, but still some cases surprise me.  Education is key, particularly for amateur landlords entering the world of buy-to-let for the first time, which is why I'm thrilled to be co-hosting The Property Hour."
The partnership will see an online enhanced article page hosted at lbc.co.uk/win where the public will have the chance to win exciting weekly prizes.  The page will also host information about the Property Hour, information about Direct line Landlord Insurance and links to download the podcast of the show.  Each week Direct Line Landlord Insurance will also take over the LBC home page.
A podcast of the show will be available for download the day after broadcast from http://lbc.audioagain.com.  Exclusive videos filmed from the studio will be available to view on www.facebook.com/DirectLineforBusiness/, on @dl4bnews and https://www.youtube.com/user/DirectLineBusiness the day after the show is broadcast.
LBC is number one in London for commercial share, available on 97.3FM in London and across the UK on DAB digital radio, online at lbc.co.uk, through the LBC app and on digital television. LBC reaches 1.4 million listeners each week across the UK, with listeners tuning in on average for over ten hours.
For further details on Direct Line for Business landlord insurance visit https://www.directlineforbusiness.co.uk/landlord-insurance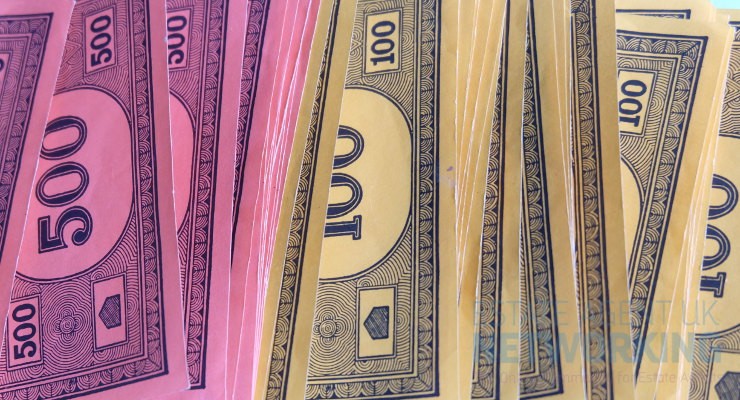 Like many other industries in the world, the UK property market is constantly evolving. Industry players therefore need to keep a keen eye on the key markers that define the state of the industry. As 2022 ushers in new changes and realities, industry players like cash house buying agencies need to arm themselves with current…
Read More

→