Don't just reform rental deposits, abolish them altogether
A leading property expert has welcomed government plans to reform rental deposits – and is calling on policy makers to abolish them altogether.
Chancellor George Osborne recently revealed the government's intention to reform rental deposits, while standing in for David Cameron at Prime Minister's Questions.
Southampton MP Alan Whitehead Labour MP told the House of Commons that letting agents are "completely unregulated" leaving tenants relying to "pot luck" when it comes to avoiding being "held to ransom" by unscrupulous agents and landlords.
Mr Osborne replied: "We are looking at what we can do to make sure that people who rent have proper consumer protection, including protection from landlords who withhold deposits unreasonably."
Property expert Ajay Jagota believes a more effective way to improve the private rented sector would be for monetary deposits to be abolished.
His firm KIS were the first letting agents to abolish monetary deposits, replacing them with a one-of-a-kind insurance policy. He is also founder of dLighted, an
insurance backed deposit-free renting solution offering up to £7500 of cover for agents.
He said:
"Alan Whitehead was quite right when he said renters can face pot luck when it comes to choosing the right landlord or letting agent. The irony is that a glaringly obvious solution to that problem has been staring everyone in the face for some time.
"He was less right when he claimed the lettings industry is unregulated. In fact landlords and letting agents need to comply with almost 150 individual pieces of legislation. Instead of churning out more red tape for good landlords or creating new costs to be passed on to tenants, the simplest and most effective solution to guarantee a better deal for renters is to abolish deposits and move the private rented sector towards the  insurance-backed model used in almost every other industry on the planet.
"Study after study concludes that they are the biggest barrier to entering and moving house in the private rented sector, with our research showing the average renter needs to stump up more than £1000 to get the keys to a new home before they've even paid the first month's rent.
"But time and time again policy-makers ignore this in favour of the same old cul-de-sacs and clichés like banning of letting agent fees or rent controls.
"Not only would abolishing deposits mean the £3.2billion being release into the wider economy, £2bn of which is literally just gathering dust and interest right now, it would make it easier for renters to move house, easier for them to keep a house and easier for them to save for a property of their own.
"A survey recently showed that 78% of renters want greater protections from their landlords – this is the simplest and most effective way of giving them that piece of mind."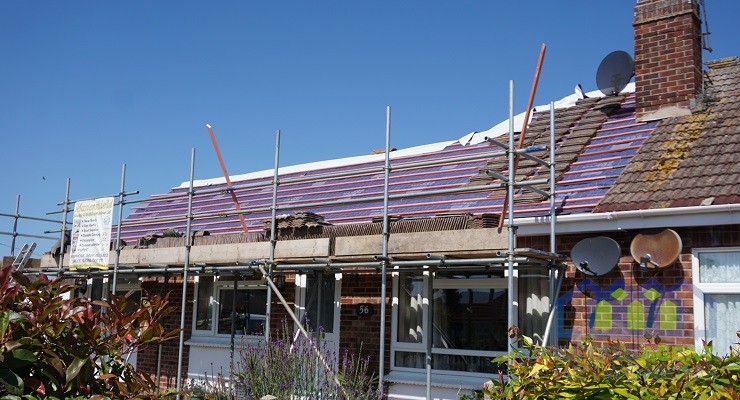 Similar to the external face of your house walls, your roof is also constantly exposed to the external environment — which includes everything from harsh sunlight, rain, debris, and even insects. The purpose of the roof is to protect you from the impact of all those things. This exposure leads to severe wear and tear…
Read More

→