DRONE PHOTOGRAPHY SELL PROPERTIES FASTER.
Professional Drone Photography Help Sell Properties Faster
A growing number of property sellers are quickly recognizing the value of aerial photography by marketing their property with aerial images captured by drone.
This service is not always offered to clients by local estate agents due to cost.
To hire a legal drone operator to capture these images safely and professional could cost you from as little as £150.00.
It is also very important that the drone operator you hire is not only legal, but has insurance and permission for aerial work by the CAA.
Sadly many are not so please ensure you do your homework before just hiring anyone.
Elevated images can offer dramatic perspectives of the main features of properties, such as boundary markings that may not be visible from the ground.
Now sellers can take advantage of a technology that really can help them sell properties quickly
.
For larger properties you may like to add film and still photography? Once captured and edited you would then simply provide these to the marketing agent you instruct.
From around £300 a skilled drone operator would fly over the property in question and then produce a 1-2 minute film. Not only does this create a fantastic opportunity for potential buyers, it also demonstrates just how serious you are about selling.
A study conducted by the Real Estate Broker Redfin in the USA showed that homes listed with professional photos had greater selling success than those that included amateur-looking photos.
Not only can professionally looking photos help sell properties faster, they can also help sell above list price.
It's well worth considering their findings:
Homes listed between $200,000 and $1 million with listing photos taken with DSLR cameras were found to sell for $3,400 to $11,200 more relative to their list prices.
Across all price ranges, homes with professional photos sold faster than those with amateur photos.
In the million-dollar range, professionally photographed homes sold four days faster, and those in the $400,000 range sold three weeks faster than their counterparts with amateur photos.
Drone Safe Register has a nationwide database of trained and insured drone operators to help you today.
Please visit www.dronesaferegister.org.uk and search by postcode using our easy to use map.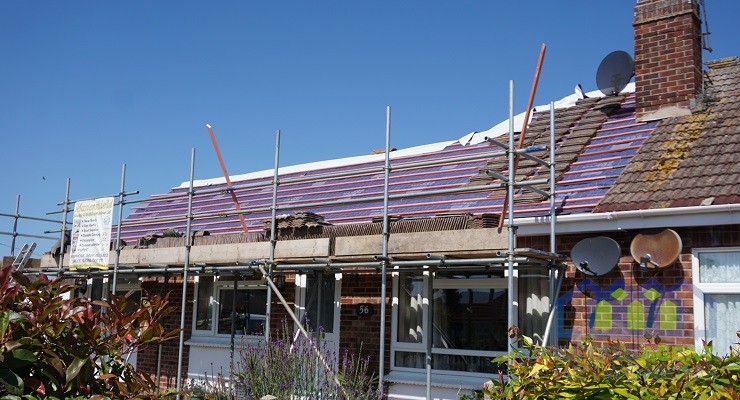 Similar to the external face of your house walls, your roof is also constantly exposed to the external environment — which includes everything from harsh sunlight, rain, debris, and even insects. The purpose of the roof is to protect you from the impact of all those things. This exposure leads to severe wear and tear…
Read More

→