Essex – £4.7bn Of Prime Property Sold in the County in 2019
Despite seemingly down-trodden housing market conditions, especially at the top end where the stamp duty levy is an eye-watering at 12%, Essex has nonetheless fared rather well where property millionaires are concerned.
Keller Williams the global estate agency business now in Essex, has researched all of the homes that were sold in Essex for £1m and over in the last 12 months.
They found that, incredibly, there were 339 residential properties sold between January and December last year that had a seven-figure price tag.
Here are the highlights of the research:
The highest priced sale – £5.25m at Mount End, Theydon Mount
The most prolific £1m+ streets – High Road, Chigwell – 13 sales in 2019; Benfleet Rd, Benfleet – 6 sales; Norsey Rd, Billericay – 4 sales; Thorpe Lea Close, Saffron Walden – 4 sales; The Uplands, Loughton – 4 sales.
The most expensive post codes – 1) CM13 (Hutton) x 33 sales at an average of £1,567,000; 2) IG10 (Loughton) x 41 sales at an average of £1,501,000; 3) IG7 (Chigwell) x 39 sales at an average of £1,476,000;
The most valuable sale was in Theydon Mount, Epping. That picturesque enclave of open space and privacy that's also just a short hop to the City. 'High Warren' was built to suit hedge funder and premiership footballer alike and sits behind huge electric gates and adjacent to its own forest. Swimming pool? Of course. Two actually, one indoor and one outdoor. Then there's the cinema and 15 stables and, naturally, that must-have accessory – the helipad. Price paid £5.25m in January 2019
The second ranked most valuable sale is interesting for different reasons. Not just because it sold for £4.08m last March, far less than it's original £7m price tag. And not just because Wood House would look just at home in old Beverley Hills as it does in its 24 acre Epping setting and with its ornate pargetting, turrets and ecclesiastical influences. Nor because it has its own full-sized football pitch. No, the really interesting thing? It's former owner and the chap that took the £3m hit on the price is none other than Rod Stewart.
Third place is a gigantic, double-fronted 'Banker Ville' on the Hutton Mount Private Estate in Shenfield, Brentwood. £3.5m. A mere shuffle from the fast trains into Liverpool Street and a gaff that any self-respecting TOWIE type would revel.
Fourth, The Old Cottage in High Road, Chigwell. Less a cottage, more a mansion with grounds and with a £3.4m price paid in November last year.
Fifth, 30 or so miles away from its capital-commutable-cousins is Grove Manor, Woodham Walter, nr Maldon. A newly built behemoth of a house of 11,000 square feet that is designed in a Victorian style but with all mod cons such as a gym, an indoor swimming pool, a tennis court, snooker room and 65' leisure studio and comes complete with a separate, self-contained flat – presumably in case the butler decides to live-in. £3.33m in July 2019.
Six – Just up the road is Leys Manor, Wickham Bishops. A manor house indeed with six bedrooms and five bathrooms on a plot of 9 acres approached by a driveway of some 100 metres in length. £3m was paid in January 2019.
Seven – Back to Epping and £2.9m buys 5 Kendal Avenue and its 6 bedrooms, 5 bathrooms, roof terrace and cellar in 5,800 sq ft of accommodation. Sold last June.
Eight – 28 Piercing Hill, Theydon Bois. Originally built in 1869, a recently refurbished LA style pad complete with fountain, annex, gym and 2.5 acres of gardens and direct access to Epping Forest. Sold for £2.9m in February 2019.
In ninth place is a Hall. An actual Hall. Albyns Hall, Albyns Lane, Stapleford Tawney is a classical residence that JR Ewing would feel at home in. A grand driveway leads to this pillared, country pile that boasts 9000 sq feet of space and includes outbuildings, an annexe, substantial garaging and ponds in its 4 acres overlooking the Roding Valley. £2.9m in May 2019.
Lastly, in tenth, is a mock Tudor house along Alderton Hill, Loughton and that was snapped up for £2.7m in March 2019.
"With 339 house sales at £1m and more in the past year, it shows that Essex remains a very prosperous place to live and is home to numerous high net worth individuals that despite political and economic uncertainty of late, still took the plunge and invested in the county's finest bricks and mortar last year. And it's not all confined to areas that are closest to London – with Southend, Westcliff and Leigh on Sea achieving 23 high value sales and Chelmsford's postcode areas a very healthy and wealthy 29, including several at above £1.5m", says Russell Quirk, Director of Keller Williams estate agents.
"The combined value of just the top ten house sales in Essex in the last 12 months was close to £34m whilst the amount spent on all properties sold over the £1m mark was an incredible £4.7 BILLION. It's not too much of a stretch to say that the streets of Essex are pretty much paved with gold. Well almost', quips Russell.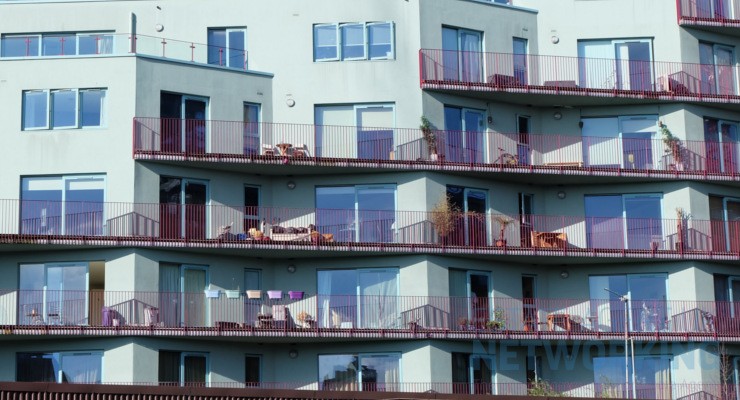 Buying a house or a flat is a huge deal and there are a lot of things to consider. Especially if it is the first time in your life that you're thinking about becoming a property owner. There are benefits if you rent a home, but there are also benefits if you buy a home.…
Read More

→