Fall 2021 forecasts for the UK property market
Real estate experts at 1newhomes gathered the latest UK property market forecasts and insights from industry professionals.
Recent and current market settings
The recent UK property boom was driven by the stamp duty tax relief introduced in Summer 2020. The demand skyrocketed, meaning ambitious buyers splashing out on new homes. It led to a 13% increase in house prices in the UK since March last year.
However, the Stamp Duty Holiday ended 31 June this year. We now see its gradual return to the previous rates by 1 October 2021.
The current trend is that estate agents expect a poor supply of properties to hold back noticeable falls in prices during the upcoming months to December holidays.
According to Halifax, London houses became 0.3% more affordable in August and 1.3% more expensive year-on-year (YoY).
Taking into account high sales volumes, industry experts predict poor supply to suppress the critical property price drops. In fact, Savills forecasts a 12% increase in mainstream London property prices by the end of 2025.
According to The Royal Institution of Chartered Surveyors (RICS), demand for residential property slightly goes down. But the supply falls too: the stock levels of estate agents are down by 10% since the beginning of 2021.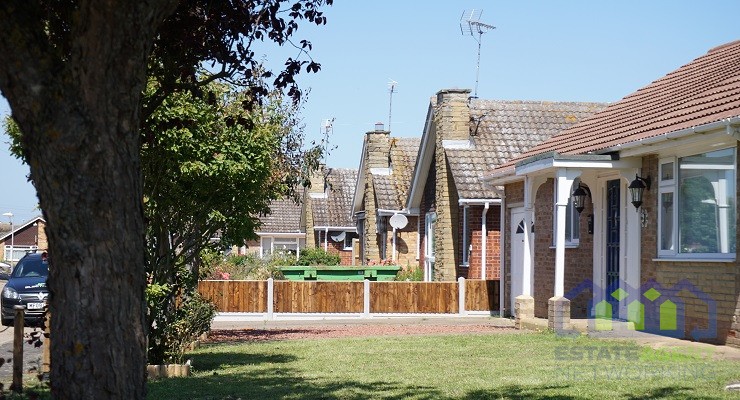 What do professionals say?
Allan Fuller (FRICS) is the managing director of Allan Fuller Estate Agents. He says that the demand for family houses in Putney is strong but «less frenetic» than during the height of the tax relief.
Jeremy Leaf is the principal of Jeremy Leaf & Co. He reveals easing demand in North London since the stamp duty tax gradual return. However, he points out that the «steam» is still in the market. A busy market state is supported by a weak supply of 3- and 4-bedroom houses particularly and competitive financial offers.
Extra real estate insights
Tom Bill is Head of UK Residential Research at Knight Frank. He expects a more stabilised property market in the upcoming months. The levels of activity might be «brisk» but not «frenetic» as during the recent UK property market hype.
He points out two key figures:
– 24% more new buyers registered in August 2021 compared to the 5-year average.
– 8% fewer new homes were delivered compared to the August 5-year average.
Bill predicts the improving market settings to empower ambitious sellers, while others may assess the wider covid fallout during the Christmas holidays. The forecasts for the property market in the UK, its volumes and house prices depend on these «two respective camps».
Introduction It is common knowledge that the current real estate market is thriving, particularly in Florida. It is always highly in demand, and prices are rising due to the influx of people by the hundreds of thousands and even the millions. You are now perplexed about how you will ever be able to buy a…
Read More

→