Five essential tips for selling the property to overseas buyers – why document translation services are just the start 
Translation services play a key role in selling properties to overseas buyers, but they are not the only tool you will need if you plan to make your property business an international success. By all means translate, document your success, and map out your strategy accordingly. But you'll also need to put some energy into understanding the different markets that you're trying to connect with. In this article, we'll walk you through essential translation services, such as legal and certified translation, as well as the other areas that you'll need to pay attention to if you plan to sell the property to overseas buyers.
Use the best document translation services
The quality of the translation services that you use can make a huge difference when it comes to engaging overseas buyers. A property's location, build quality, layout, amenities, and so forth will ultimately make up a buyer's mind. However, you first need to present marketing materials that attract the buyer to your company, rather than that of a competitor.
How do I translate a document? Simple – you use a translation agency with a good reputation. Avoid machine translation services, as they're not good enough to compete with the skill of human translators.
The Google Translate app and other free document translation software options also can't provide specialist services such as certified translation, which you will likely need for the legal paperwork involved in the property purchase process. How do you certify a translation document? Again, you use a reputable translation agency, which will provide you with a certificate of translation that confirms the authenticity and accuracy of the translated document.
Ofer Tirosh, CEO of Tomedes a language service provider, comments: "Potential buyers will have already made a number of judgments about your company before you speak to them. They will most likely have seen your advertising and marketing materials before anything else, so those need to be absolutely perfect, from the design to the quality of the document translation services that you use.
"When you're trying to convince someone to make a purchase for something as expensive as property, there's no margin for error when you translate. The document, video, website… whatever it is, you need to show your attention to detail by communicating with overseas buyers flawlessly in the languages that they speak natively."
Research the countries you plan to sell to, not just the languages
People move overseas for all manner of reasons. As of 2020, there are 272 million international migrants, many of whom have purchased homes in the countries to which they've moved. Then there's the vast international second home market.
If you plan to target a particular country with your properties, do your homework. Say you plan to use English to French translation services to target property buyers in France. That's great, but have you also looked at how the French economy is performing, the country's political situation, what reputation your country has in France, and whether your tourist board advertises there? The better informed you are, the more you will be able to predict your chances of success in a specific country.
Understand your buyers and localize your approach
It's essential to understand your buyers, from the kind of properties that they're looking for to the way they like to make decisions. Marc Pritchard, Sales and Marketing Director at Spanish homebuilder Taylor Wimpey España, comments:
"It's really important to understand both the similarities and the differences between buyers from different countries. Understanding what makes a certain group of buyers tick can help you to ensure that the properties you present to them are the ones that best meet their needs. German second home buyers, for example, tend to favour homes on Mallorca over those on the Spanish mainland, while Belgians prefer the Costa del Sol, and Russians often opt for the Costa Blanca.
"British buyers, on the other hand, are drawn towards multiple locations, buying in the Costa del Sol and Mallorca, as well as on the Costa Blanca. Building awareness of these kinds of preferences into your business planning process and marketing activities can help you to engage more effectively with overseas buyers."
Don't make assumptions
While it's helpful to identify broad trends within your buyer demographics, remember that those trends don't mean that every buyer from one country will want the same thing. Personal service will always trump a generic approach.
It's also important not to make assumptions about who will be buying the properties you sell. Homes in London, for example, could sell to anyone from first-time buyers and families in need of more space to overseas investors buying either as an individual or through a company or an investment fund. Indeed, figures analysed by York University suggest that in the two years to March 2016, around 13% of new housing stock in London was sold to overseas residents.
Translate your spoken communications, as well as your written ones
Our final tip is to use interpretation services or multilingual customer support (or both) when selling the property to overseas buyers. For both sales and aftercare, multilingual services can make buyers feel comfortable and help you to boost your brand's reputation. Providing translation services that span both written and verbal communications means that your buyers can communicate with you in whatever format they need, giving them the confidence to buy, no matter what their mother tongue may be.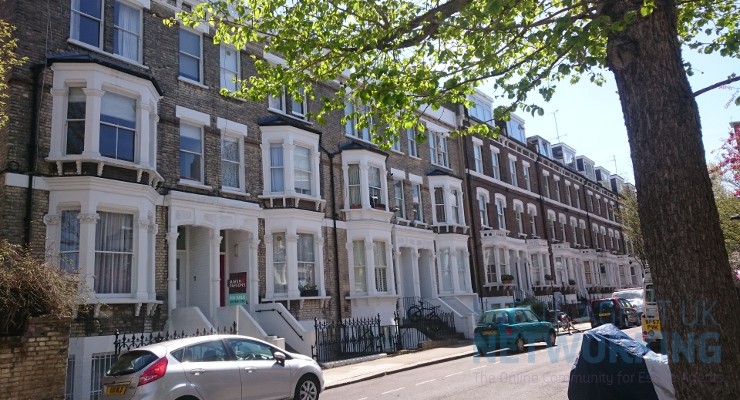 In the residential lettings market, rents are rising, and competition is fierce. But what can affect the profitability of your BTL investment? We aim to find out here. As Stephen Clark, from Finbri bridging finance, says, "Demand for rental properties remains strong across the UK, but the market demand is not being met by the…
Read More

→