How much Value does a Tree add to your Home?
For those of us lucky to have a garden(s) or even a large parcel of land with our property then what it contains can have a big effect on the overall value. Outside of what we can build, mature plants, especially trees, can offer a big persuasion with potential buyers and increase value of real estate.
Let me first tackle the negatives of trees which mostly involves where they are planted such as being too close to property so causing damage via their invasive, sprawling root systems or hiding away features on the property, blocking sunlight, nuisance foliage and more. Sometimes a tree can negatively effect the price of property by the damage they cause and the excavation costs that need to be calculated in. Trees can also effect the relationship with neighbours if they intrude on their property, legal and insurance claims can ensue and further heartache when you have Tree Preservation Order (TPO) on any.
"For every $1 you invest in landscaping, you'll see a 109 percent return, according to Michigan University."
Now let us focus on the overwhelming positives that trees in our gardens can offer. A study found that trees can increase the value of your home by 7% which certainly validates the financial benefits of trees in gardens, but there are also many more positives to enjoy:
Visual appeal: Though most times it is more of a personal preference for the potential homebuyer regarding what tree is best, popular types include oak, palm and fruit trees. Many will prefer evergreen mostly for the all year round foliage and less garden maintenance (sweeping away those dead leaves).
Privacy: Trees can offer satisfying shade during the warm sunny days or hide away our property / gardens / private spaces. Many prefer not to be seen from the road neither spied upon in our gardens from our close neighbours!
Fruit: Who doesn't love an apple or pear tree (also nuts) and depending on your climate many other tempting fruits can be yours each year – Add to this the wonderful blossom then this is a very popular reason why people love trees!
Lifestyle: What about that perfect place for children to play, didn't we all love them when we were younger! Reading a book on a bench under a tree sounds idyllic and many people do exactly this. Trees are seen as a great way to relieve stress and form part of meditation for many.
Green value: Trees absorb carbon dioxide- storing carbon while releasing oxygen. Trees also improve air quality and act as a filter to air pollution. If you live near a busy road you might want to consider, silver birch and alder as these have been found to capture air particles. source greenfinder
Wildlife: Trees are the perfect place for garden wildlife from insects to birds. Great for your local ecosystem a tree can attract nesting birds, squirrels, bees and more.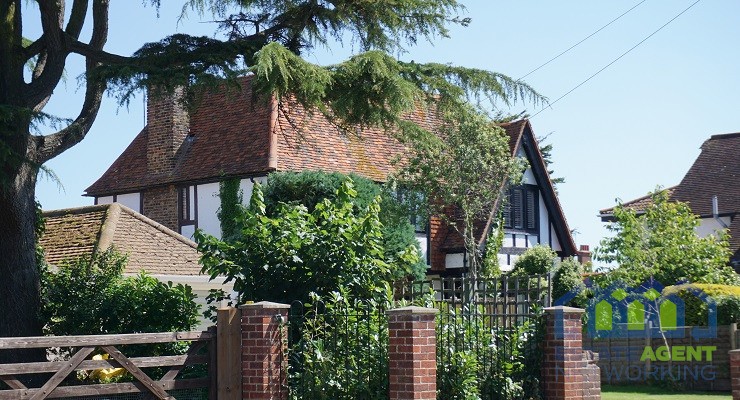 Are you planning to sell your home? Are you buying a home? Whatever the scenario is, there are some things that you need to look after. In case you are selling your house, you have to set the price on the basis of those factors, or you need to ensure that all these things are…
Read More

→