How self storage can help you to add value to your home
Whether you've recently bought a fixer upper, or simply want to update your family home to increase its worth, there are a number of renovations home owners can carry out to add value to their property.
In this post, we run through the various ways to add value to a home, the potential profit you could make and how self storage could make the process a whole lot easier.
Which home improvements add the most value?
When it comes to renovating a home, there are so many things you can do. When the aim is to add value however, you need to focus on the areas that are going to generate a return on investment, as not all home improvements actually increase a property's worth by a significant amount.
Cellar conversion
If you're lucky enough to own a home with cellar space then converting this into living space is one of the most lucrative home renovations you can make – if done right.
However, a cellar conversion isn't an easy job. Because it qualifies as 'change of use', you'll need planning permission before you can even begin.
If your house doesn't already have a cellar, you can actually create one by digging down to add square footage to the property. This type of work requires a specialist team, as there are various elements from structural engineering to waterproofing that can only be carried out by experts.
This of course means an investment in labour as well as materials, but if done correctly, converting your cellar could increase the value of the property by up to 30%.
The cost of converting an existing cellar ranges from £750 to £1400 per square metre, whilst digging a new basement and underpinning costs between £2,000 to £3,00 per square metre.
Kitchen remodel
A new kitchen is perhaps the go-to renovation when looking for ways to add value to a home. This doesn't always stop at simply upgrading the cupboard units and appliances, however, with bigger and even open plan kitchens becoming more sought after among buyers.
One of the easiest ways to increase the size of a kitchen is via a side-return extension, which is particularly good for terraced or semi-detached houses. This type of extension runs adjacent to the kitchen, utilising the side return to increase space. It's important to remember that by doing this type of extension, you may end up losing windows and natural light, so consider alternatives such as skylights and french doors to the garden if layout permits.
It's estimated that a side-return extension could add up to 15% onto the total value of your house, whereas a brand new kitchen suite could add a further 6%. Generally, an extension will cost between £1350 and £1950 per square metre, whilst the average cost of a new kitchen suite is £8000 (excluding appliances).
Loft conversion
If your loft is fairly spacious, then a loft conversion could be a great way to add value to your home. Generally, the more bedrooms a property has, the more it's worth to the buyer. An extra bedroom can add up to 15% to the value of a property – especially if it includes an ensuite bathroom, which many loft conversions do.
Once a builder or architect gives you the go ahead to convert, it's time to start thinking about the type of loft conversion you want to do. Prices can range, with the most cost-effective conversion being a roof light conversion. Do some research or speak to a contractor before making the final decision.
The cheapest loft conversion usually costs anywhere between £9,000 and £14,000 in the UK.
Conservatory
Increasing living space is the logical way to increase property value, with a conservatory being one of the most common ways to achieve this. A conservatory is much sought after, especially if you have a large garden. Merge the indoors with the outdoors, create a second reception room or even a dining room via the addition of a fully glazed conservatory.
When it comes to glass, there are more options than you might think, with self-cleaning and solar control windows being popular choices. Similarly, there are various materials you can choose from when selecting the frames, so it's important to consult a specialist to find out which one works for your home and sits within your budget.
A 4×4 conservatory can cost between £10,500 up to £15,500 depending on the materials used, and adds up to 10% to the value of a home.
How much do home renovations cost?
The total cost of a home renovation of course varies greatly depending on how extensive the work is, the materials used and the condition of your home before the improvements were made. Many home refurbishments lead to the discovery of problems such as damp or electrical faults, so it's best to leave some wriggle room in your budget for any unexpected costs along the way.
The cost of work like extensions and cellar conversions are charged by square metre, so the overall price depends on the size of the extension you want to create. Don't forget to take into account how much your house is worth pre renovation, as well as the cost of materials, labour and any planning permission that may be required.
The most important thing to bear in mind when looking to increase the value of your home is whether the initial investment is worth the potential increase. For example, if it is going to cost you 15% of your home's value to add 6% to its worth, then it may not be worth carrying out.
How to make a home renovation easier
Once you decide to take the plunge and begin a home renovation, the process is often stressful and chaotic, which puts many people off taking on a big refurbishment. There are a few ways to make the experience more enjoyable, perhaps the most helpful being self storage.
Self storage units are a relatively low cost method of keeping things organised whilst your home undergoes extensive building work. Available in a range of sizes, self storage units offer a safe place to store your belongings to ensure they don't get damaged, plus it keeps them out of the way meaning they won't get under your building team's feet.
If you're planning on selling the property post renovation, you may want to use a self storage unit to keep any clutter out of the house whilst viewings are taking place. Not only does clutter distract buyers from the more important aspects of the property, it can also give the impression that there's a lack of adequate storage. A blank canvas allows potential buyers to fully envision their own furniture and belongings in the space, and shows off the house to its full potential.
Many Storage World customers are recent buyers who want to complete some refurbishments before moving in. Self-storage offers a space to store your belongings so you can focus on one thing at a time.
Is the cost of self storage worth it?
With small units starting from just £10 per week at Storage World, self-storage rental can be a cost-effective way to make the renovation process as smooth as possible – plus, it can even increase your chances of selling a property.
If we imagine that we're building a conservatory costing £10,500 and need to store some furniture to make room for the work to take place, we could use a garage sized storage unit costing around £25 per week. The average conservatory build takes 4 weeks in total, bringing your total renovation and storage cost to £10,600. A conservatory can on average add around 10% to the overall value of a house, so if your house is worth £200,000 before, it will be worth £220,000 once the work has been completed. This gives you a return on investment of 88%, or £9,400.
At Storage World, flexible terms are offered and you can even move into your unit on the very same day you enquire if there is availability.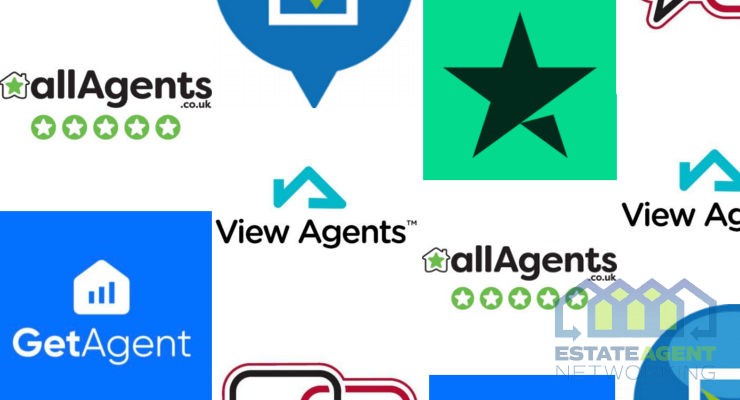 Other than word of mouth, what ways are there for consumers to read up on reviews about their local estate agents? When we are choosing which of the main high street estate agents we are going to use for selling our property, past experiences from their clients can help us to decide which one deserves…
Read More

→