How should an Estate Agent use video on their website?
Video is the next big thing for marketers. Its usage has been growing year on year and its popularity amongst consumers will only continue to grow in 2016. To give you an idea of the level of success companies have been having with video content, social video generates 1200% more shares than text and images combined. Video marketing seems like a daunting task however done correctly it can transform your digital marketing strategy and give you great results. In the property industry imagery plays a big part in advertising, as a good set of images can make or break a website. Videos are massively underutilized in the property industry and if you are one of the first agents to use them, it will pay dividends. There are several ways you can use video;
1) Video homepage
This is probably the most simple and least time-consuming way you can use video, a great place to start. A video homepage effectively means the video starts playing as soon as you land on the website, good examples can be seen on our website www.technicweb.com. This video effect on the homepage gives your website a very luxury feel and immediately differentiates you from your competitors. The great thing about the property sector is you have a lot of scope for what your video can be! If you are a commercial agent working in the city you might want a video that shows skyscrapers, conversely if you are an agent operating in the countryside then you might want a video of the local area. Whichever video you choose to pick it should somehow relate to your brand and have a message that communicates you services. Adding a video homepage is something we offer to all of our clients and it is a great feature to set you apart from your competitors.
2) Property videos
This is something that you rarely see on estate agents sites, if ever. Agents used to use virtual tours which is time-consuming and difficult to apply to a website. Video can easily be embedded into a website now and it gives your clients a great idea of the what the property looks like. Video tours combined with professionally taken photos is a great way to market your best properties. Your clients will want as much exposure as possible, and using video to do this will separate you from your competitors.
3) Video reviews
Video reviews are great because it further validates the information that is on your site and is more believable for the people viewing your site. While written reviews are great especially if you can get a Google review (shows up in your brand name search), video reviews just add another dimension of validity. Ideally your video should be about a 1 minute to 1 minute and 30 seconds long, with some information about the sale from your clients and maybe a short bit of information from the staff member dealing with the clients. A video review is content that can be shared through many different channels and it is great PR for your company. They may take longer than asking someone to write you a sentence about their transaction with you but it will be worth the effort as it is another great way for you to differentiate yourself from your competitors and give your company a friendly face.
4) Explainer/Introductory videos
These require a lot more time and effort but they can be really useful to your end users. For example you will see a lot of online agents use explainer infographics to show how their service works, like purplebricks https://www.purplebricks.com/ – These infographics can often be put into a video with a voice over. Ideally you could have both and infographic on your site, however the advantage of a video is that it can be shared very easily on social media or via email. This increases the exposure of your services to a wider market and also gives your company a modern forward thinking image which should help generate more traffic to your site if you go by this statistic; Companies using video enjoy 41% more web traffic from search than non-users!
–
Video definitely isn't the easiest form of marketing that you can create, however it certainly has benefits. Many Estate Agents aren't using video to their full advantage and in such a competitive market it is a cheap method of differentiating yourself from your competitors while offering helpful information to your clients. If you really want to get the most out of your video marketing you need to share it on all available channels and make sure it is visible on your website. As mentioned earlier social video generates 1200% more shares than text and images combined so if you have the budget and time, video is definitely the form of marketing you should be investing in.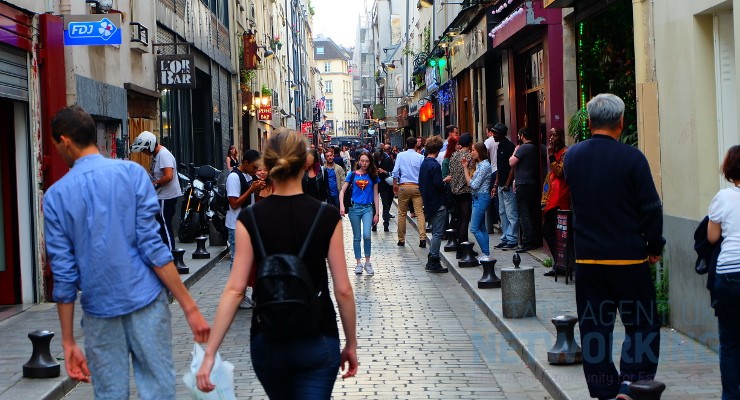 As researchers, innovators and legislators work to improve access, effectiveness, cost, and accessibility of healthcare, the future of healthcare technology is in flux. Healthcare innovation is a key battle in the fight for human longevity. Here we will discuss the leading medical technologies in HIE software that are leading the way towards a brighter future.…
Read More

→