How to Protect Yourself from the Latest Phone Scams
The call seemed "official," after all, the Caller ID said "Internal Revenue Service." The caller identified himself as "agent (name), with a badge number. He assured you that there was an error on your previous year's tax return that resulted in an amount that you owed of $2,840 – and more importantly, if you didn't pay that amount right now, an agent with an arrest warrant would appear at your door within the next 45-minutes.
Now, a lot of people wouldn't fall for this, as it's an ongoing scam and it's been widely publicized. But if you're elderly, or slightly infirm, the threat of an arrest would make you do things you normally wouldn't do. Sadly, many people have been duped into paying millions of dollars to these thieves, and the worst part is that the people they victimize are the ones who can least afford to pay.
The IRS scam is only one of dozens of ongoing scams. Scam calls are on the rise – in 2019, the Federal Trade Commission reported that over 3.2 million people reported all types of phone scams, from IRS to Social Security to utility companies. They were placed on landline phones and smartphones, and unfortunately when they catch people off guard, which is what they hope to do, they're successful in stealing people's money.
Top Scams to Watch For
The IRS story is true, but the IRS is only one of many tactics that these nefarious people use. Many people are familiar with the "Microsoft" scam, where the caller tells you 'they have information your computer has a software problem that they can fix." It's only one of many tech support scam calls, but somehow they weasel their way into peoples' wallets and steal their money. The truth is, Microsoft, Apple and every other tech company tells people that they WOULD NEVER call and ask for information or money. If you receive a call like this, just hang up.
Another major scam that's pulling in a lot of money for crooks is the Amazon phone call, where you're told there was "suspicious activity" on your account and they want to verify your correct information. If you share it, you've just handed the crook access to your account and they will charge a lot of merchandise before you realize you were ripped off. It works, as Amazon is the world's largest company, and most people have an Amazon account. It is also done as an email, but the cyberthieves are finding that phony phone calls also work.
While we mentioned the IRS scam, we can't forget to mention the Social Security scam as well. On occasion, Social Security will call people to discuss some issue that the recipient had asked about, or to inquire about a service request. But as with all other federal agencies as well as private companies (including tech giants like Apple and Microsoft), Social Security will never ask for any personal or financial information. If the caller does ask, just hang up because it's nothing more than a fraudulent scam!
Because a lot of people are charitable, many charity scam phone calls happen on a daily basis. The caller represents that they're collecting on behalf of a charity or an organization like the Police Officer's Association or even your local firefighters, but rest assured it's a scam. They are just trying to collect financial or personal information. Best advice – hang up!
The cellular companies like Verizon and AT&T are high on the scam phone call list as well. The caller informs you that they're simply trying to verify your account information but in reality they're only trying to get your financial and personal information. Once you provide it, they'll open other cell phone accounts in your name, in an effort to beat the two-factor authentication. Worse yet, they can then access your bank account information and wipe out your checking and savings account balances. Sad – but absolutely true.
Terms to Learn
There are other types of phone scams. One is called "cramming," The National Fraud Information Center states that "cramming" is when a phone company starts charging for services you never asked for or ordered. Another term is "slamming" – where your phone service is switched to a different provider without your permission.
How can this happen? Well, you might have entered a sweepstakes by filling out a card at a store or at a mall – all to win a prize (usually a vacation). If you hunt for it, you'll find some fine print that says in exchange for your chance to win, you may be provided with a new phone carrier. The word "provided" is used very loosely. No matter how you look at this it's a scam.
As for cramming, you probably received a telemarketing call that you responded with a "not interested in it," but the company added new services to your phone account anyway. Sure, you can get the charges removed, but it's a pain to find out who added the charges and then figuring out how to get them removed.
Protect Yourself
Pay attention to area codes on your caller ID – or on phone messages left to "call back." It's just a scam to rack up long distance fees. Area codes 809, 294 and 876 may look like US area codes, but they're actually in the Carribean, and carry international charges which can be huge! Avoid them, and if in doubt, look up the area code before you call it.
Another way to protect yourself is to remove your public information from all of the people search sites, which is where scammers go to get names and phone numbers of potential victims. The problem is that there are more than 100 people search sites, and each one has its own way of unsubscribing. In fact, it could take weeks and longer to figure out how to remove your information from all of those sites.
A better way is to have it done for you automatically, using OneRep – a technology company that will scrub your data from every single people search site for you. Another way to avoid the nasty robo calls is to put your name on the National Do Not Call Registry. It's free for landlines, but there is a charge for cell phone numbers. There's no guarantee it will block all of the robocalls, but it will block a good portion of them. Visit the FTC website for additional information on scam phone calls and the ways you can avoid them.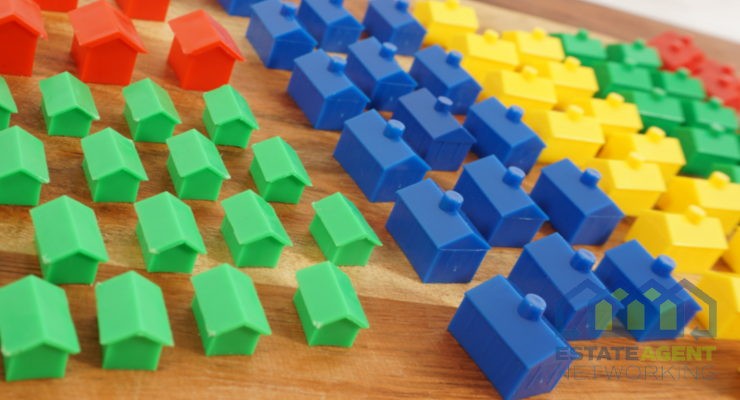 Some people may view being a landlord as an easy way to make money, but there's much more to it if you want to truly excel in this role. The best landlords always go above and beyond to provide comfortable homes for their tenants and make them feel as welcomed as possible. Indeed, to be…
Read More

→