HOW TO START USING DRONE OPERATORS.
As more people are discovering the stunning footage that can be captured with a drone, hiring a drone operator to film a property, or monitor the construction of a new development, is gaining popularity. But, before you hire a drone company to film a video for your business, there are a few things you should consider.
1. Is your pilot/operator legally allowed to trade?
All commercial drone operators in the UK must be qualified (BNUC-S/RPQ etc.), hold a Permission for Aerial Work from the CAA and be insured. It is imperative that you verify the qualifications of any drone operator you employ. The CAA publish a list of companies that hold a current Permission for Aerial Work. A link can be found here. This link changes every quarter, so if it doesn't work search the CAA website for 'SUA Operators List'.
2. Always consider the weather
Weather is a huge factor when it comes to flying any aircraft, large or small, but drones are particularly vulnerable and need calm, dry days in order to able to fly safely and efficiently. When you are looking to hire a drone company, be aware of the weather forecast, if the weather changes unexpectedly,  your shoot may have to be postponed. A good operator will have checked the weather in advance and will advise you accordingly. Booking a second date is a good idea in case of a weather cancellation.
Time of day is important, mornings and late afternoon are the preferred filming times, the light is softer, producing stunning looking images. Also winds tend to be calmer in the morning and afternoon, giving a more stable filming platform. Lastly, and just as importantly, try and book a sunny day, pictures and video look 100% better on a blue sky day. If the day is grey and flat with strong winds and rain, forget it.
3. Your input is vital
This is your project and if you have an ideal of how you wish the finished product to look, talk to the drone pilot and camera operator. Discuss your ideas with them and they can formulate the shots, or style, you are looking for. It is a good idea to have a look around the internet for types of shot or style of work you like and share this with your chosen drone company prior to undertaking any filming.
4. Is your location safe to fly in?
This is, of course, the role of the pilot/operator to undertake a location survey to ascertain the suitability of the filming location, but it is worth considering some obvious rules about the viability of your proposed location. Are you near an airport? A high security building such as a prison or MOD site? Does your location have lots of high power pylons and cables criss-crossing the site? Is your location surrounded by dense forestation? Is there a mobile phone mast nearby? They might not seem like obvious reasons not to fly, but to a drone pilot, any one of these obstacles could render your location a no fly zone.
Before getting too excited about commissioning your project, consider the suitability and viability of your shoot prior to hiring a drone company. The pilot always makes the final decision about whether it is safe to fly, so if there is any doubt, talk to your drone operator before booking.
5. Not all drones are the same, or cost the same to hire
Drones come in all shapes and sizes, they have different capabilities and levels of sophistication, some are better in strong winds than others, some can carry higher payloads offering larger cameras, some provide greater stability providing better quality shake free footage. The type of drone used can have a dramatic impact on the quality of your production.
Undoubtedly, the most common and instantly recognisable drone is the DJI Phantom. It comes in a variety of configurations, including the Phantom 2, which carries a Gopro camera and has a fantastically stable gimbal providing great quality, shake free video. The Phantom is a great entry level drone and can provide good looking professional video, but it does have limitations, it might not be acceptable for television work, although the BBC use Phantoms for news gathering. A Phantom is not usable on very windy days, but it is a great piece of equipment in the right hands.
A new innovation from DJI is the Inspire 1. This is a larger, more stable, drone capable of flying in conditions that would ground a Phantom. It has a new Sony based camera system that is capable of providing broadcast quality HD and 4K video as well as professional grade RAW photographs. This amazing drone has revolutionised the professional drone filming business providing one of the best stable filming platforms. The Inspire is capable of live video streaming and is being used in a multitude of professional environments from property videos and stills, to high end advertising and television applications.
On the large scale, there are drones that can carry very large cameras and are used in television dramas and movies. They, of course, come at a price and sometimes, depending upon the weight category, have limitations on where they can be deployed at short notice. This type of drone would be the preferred type to hire for advertising and high end movies. When choosing a drone company, always check the type of equipment they fly, you might not need the biggest, or most expensive, drone in their fleet, but you will need the most appropriate and cost effective drone for your needs.
6. Video looks so much better after editing!
So you have found a drone operator, they have looked at your filming location and given it the green light and completed your filming, so what's next?
The quality of a drone operator has to be judged not only on their ability to fly a drone safely, but also the ability of the pilot/camera operator to understand the technicalities of filming, how to compose a shot, how to approach the subject and think in terms of cutaways, yes cutaways, even aerial footage needs planning and thought. So many times we have seen aerial video footage shot by people who might have the technical ability to fly, but no camera skills, a drone is a marvellous flying camera platform when used properly.
The rushes from any shoot are never usable, no matter how good your camera operator is. Footage needs to be edited into a coherent form, effects need to be added, colour graded and audio mixed. It's the skill of the editor that turns raw footage into a polished, professional looking and sounding production. Editing is an essential part of the process and can not be ignored, so always ask to see a finished video by your chosen drone company to ensure they have the relevant skills to produce your content to a professional standard.
Sometimes, a project needs more than just aerial filming, you might need a walk through tour, interviews or other traditional filming so make sure that your drone operator has the breadth of experience and skillset to cover this.
7. Price
If your project is ongoing and you are offering regular work to a drone operator, do negotiate a better rate, everyone wants regular bookings and operators will offer a far better rate if you are a regular customer, so it's always worth asking.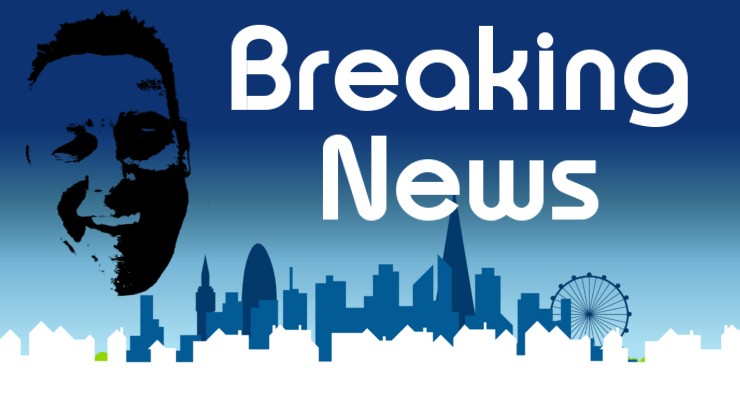 Daily bite-sized proptech and property news in partnership with Proptech-X. nurtur.group continues to strengthen its leadership team With my non-journalist hat on, and to ensure complete transparency, I also hold a position as a non-executive director at nurtur.group – AS Following the recent acquisition of BriefYourMarket, proptech supplier, nurtur.group has announced that Damon Bullimore…
Read More

→