How to turn your villa on the Costa del Sol into a holiday let
Owning a villa on Spain's stunning southern coast can be a wonderful way to spend your holidays. With sun sea and sand practically guaranteed, your second home is ready and waiting for you to come and visit whenever the fancy takes you.
When you don't need it for yourself, your luxury holiday villa could be a shrewd investment earning you extra income from holiday rental. In Andalucia, you must first obtain a holiday rental licence by registering your property with the authorities.
Once the formalities are dealt with and you're free to make some money from your Spanish holiday home, the first thing you should do is to step back and view your property from a different perspective. Your villa is now an asset and you should think commercially, like a landlord.
Define your target market as much as you can? Who will want to stay in a place like yours? What kind of demographic would it appeal to? What facilities and amenities would potential guests expect to find there? Is there anything you need to change, upgrade or add to the property to make it more attractive, meaning it would let more easily and fetch a higher rental price?
Let's take a look at your Spanish holiday rental in more detail.
Fixtures and furnishings
This is a tricky one. Do you splash out on expensive furniture and quality decorations to really wow your guests, hoping they appreciate your passion for great interior design and keep coming back? Or do you take the sensible approach and furnish your holiday home with hard-wearing, practical pieces that can withstand accidental scrapes, knocks and spillages without it being the end of the world?
While it's entirely up to you how you wish to present your Spanish holiday home for rent, the best way to maximise your yield is by investing in quality items that are both attractive and durable but won't cost the earth when it comes to cleaning or replacement. The one thing you should never skimp on is quality towels and bedlinen. Make sure they're always scrupulously clean and replaced as soon as necessary.
Other household essentials
In the kitchen, full cooking facilities including a microwave are expected as standard, and if you have a cook's kitchen do provide a good level of kitchen equipment, cooking utensils, crockery and cutlery, as well as a dishwasher. Ideally, there should be a washing machine and possibly a tumble dryer too.
Full air conditioning is more than merely a convenient feature during the hot Spanish summer season. For letting a luxury villa, air con is now a non-negotiable. Not only will your guests absolutely expect it as a standard feature, it is also a precondition for getting the rental licence, as is central heating.
Swimming pool
A luxury holiday villa on the Costa del Sol without a pool? Most holidaymakers wouldn't look twice at such a proposition, even if there's private beach access on offer. For apartments or townhouses, a communal pool will be acceptable but if you're offering a top quality detached villa for rent, a private outdoor pool is absolutely essential.
Spain has strict regulations regarding swimming pool safety, including private pools. If you do have a pool, it's important to check that yours is fully compliant.
If you are looking to extend the letting season beyond the summer months, you may wish to consider installing a heated outdoor pool or an additional indoor pool. Not sure how to go about it? Experienced pool builders such as ProMas Building are always happy to provide expert advice and a free quote.
Authentic Spanish charm
Traditional Spanish properties are full of local character and charm that visitors love. If you're lucky enough to own an authentic villa, make every effort to maintain its classic features, both inside and out. Spanish homes tend to use warm colours and natural materials such as decorative terracotta tiles or ornate wrought iron detailing, while Mediterranean arches and internal courtyards with lush planting and water features are part of the traditional architecture.
When it comes to decorating or refurbishing a traditional villa, it is vital to make sure this appeal doesn't get lost. Rather than any local builder, choose a construction expert with experience in luxury renovations to help you not only preserve but enhance your villa's special charm.
Offering the full Spanish experience gives your property the best chance for your prospective guests to fall in love with its charms and to waste no time making a booking.
Glitz and glamour
If you're aiming at the top of the market, you'll be pleased to hear that luxury homes in the right location have year-round appeal. And with over 14 million passengers per year flying into Malaga, there's huge letting potential for villas and apartments that stand out from the crowd.
For suitable rental property in luxury locations such as La Zagaleta, Benahavis, Marbella's Golden Mile or Puerto Banus, landlords can increase their rental revenue by up to 62%. Premium rates mean that your visitors will expect five star standards of comfort all round.
This is the place for lavish features and top-of-the-range finishing touches. From smart home technology to gorgeous fresh flowers on arrival, secure underground parking to a hot tub on the roof terrace, private beach access to the finest silk sheets, your guests are sure to be appreciative.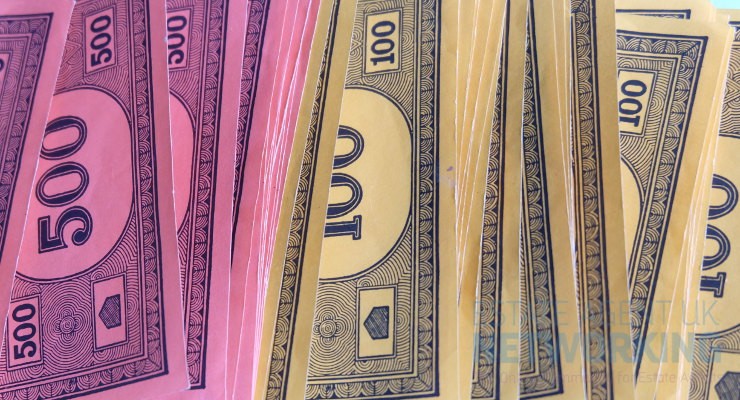 Like many other industries in the world, the UK property market is constantly evolving. Industry players therefore need to keep a keen eye on the key markers that define the state of the industry. As 2022 ushers in new changes and realities, industry players like cash house buying agencies need to arm themselves with current…
Read More

→