Mortgage Guide for Limited Company Directors
Some mortgage firms will not make the extra effort to comprehend your income if you are a self-employed director of a limited company looking for Company Director Mortgages. They may tell you that you won't be able to get a loan, even if this isn't usually the case.
When I'm the director of a limited company, do I count as self-employed?
Yes, to put it succinctly. Most mortgage lenders consider you self-employed if you work as a director of a company you own or co-own. But don't be concerned! As long as you can supply the necessary paperwork, mortgage advisors London say you can still apply for a mortgage and are just as likely to be approved after a mortgage review. The procedure may be a little more difficult.
Why may it be more difficult for a limited company director to get a mortgage?
Some brokers may be hesitant to lend you a mortgage if you are the director of a limited company for a variety of reasons. The majority of it boils down to being wary about your future revenues' consistency.
Rather than Pay As You Earn (PAYE), directors are urged to take their compensation in the form of dividends. This means that your own earnings are totally dependent on the company's success, which can vary. Alternatively, your limited company may maintain retained profits rather of paying dividends, which do not go toward your income. Or maybe you haven't traded in a long time and don't have enough accounts?
Because of all of these aspects, your income is more complicated than that of working persons. Complex incomes are frowned upon by many mortgage lenders. They need more time to process, understand, and calculate your affordability. As a result, they prefer straightforward mortgage applications. A specialist lender is more likely to be flexible if you have a complicated income. They have less financing requirements and are willing to take the time to learn about your limited company director income.
What information do I need to apply for a mortgage?
There are a few easy things you'll need to be able to supply as a director of a limited company as part of your mortgage application:
Your previous trading experience
Evidence of a consistent income
A strong credit score is important.
A deposit
While gathering this data may seem difficult at first, we can make the mortgage application process as simple and straightforward as possible.
For how long must I have been trading?
Some mortgage consultants suggest that in order to apply for a mortgage, you must have three years of financial records. This may have been true in the past, but it is no longer the case. There are now a plethora of specialty providers willing to approve applications with as little as twelve months of trading experience. These records can span two tax years as long as they provide a continuous 12-month picture of your company's earnings. If you've recently gone self-employed and have no trading experience or accounts, you can still get a mortgage if you work with a specialised mortgage broker.
How will I be able to show my income?
Evidence of fluctuating income is certain to sabotage your mortgage application. The majority of lenders would want to look at a broad average of your earnings, which might be advantageous or disadvantageous depending on your situation.
While each lender's criteria may vary, you'll normally need to present three sorts of documents as verification of your income:
Accounts for one to three years, certified by an accountant
Copies of all of your business and personal bank statements
SA302 is a kind of SA302.
Lenders don't usually regard retained profit to be part of your profits. As a result, they prefer to use dividends as a metric of income rather than earnings.
What factors go into determining my credit score?
Your credit score is determined on your personal credit history, not your limited company's. It takes into account a variety of financial indicators, including the number of open accounts you have, your overall debts, assets, and payback history. The better your credit score, the easier it will be to get your mortgage application accepted – but that doesn't mean a bad score would definitely get you turned down. There are several strategies to improve your credit score if it is poor.
What kind of deposit do I require?
According to general deposit recommendations, you'll need 10-15% of the total house price to qualify for a mortgage. However, as a self-employed business owner, there are a few extra factors to consider:
Your credit score and history
How long has your limited company been in operation?
Any county court judgments (CCJs), late payments, skipped payments, bankruptcy, or repossessions on your credit history could raise red lights. While having been in business for a longer period of time may not improve your chances of getting a mortgage, it may allow you to make a smaller deposit or get a better rate.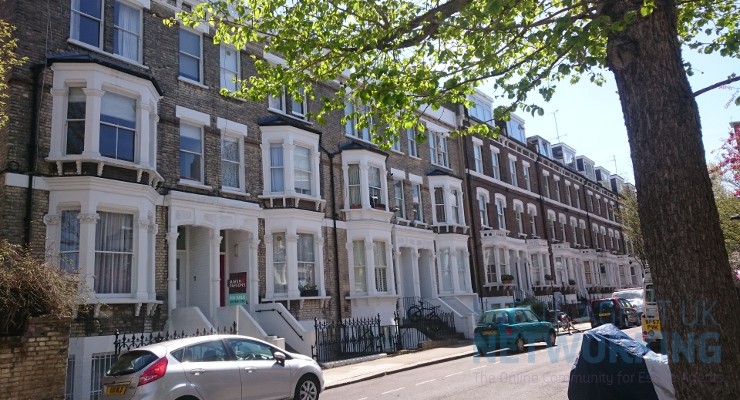 In the residential lettings market, rents are rising, and competition is fierce. But what can affect the profitability of your BTL investment? We aim to find out here. As Stephen Clark, from Finbri bridging finance, says, "Demand for rental properties remains strong across the UK, but the market demand is not being met by the…
Read More

→