MV Realty 101: 6 Ways To Find The Best Real Estate Firm
Consulting a real estate firm can be tricky. Regardless, it's the best decision you can make to get the right deal. Whether you're selling or buying, a real estate firm will help you land your dream investments swiftly, saving you time and costs. Read on to find out more about this.
What Does A Real Estate Firm Do?
A real estate firm connects buyers with sellers regarding property sales, rent, and lease. These properties can be artificial or permanent. They usually include land, homes, and office space.
Real estate firms have agents. While many of them work independently, they're answerable to metrics set by the parent company. Therefore, the services of most real estate firms are likewise the services of any real estate agent, which include the following:
Training agents to maximise profits.
Keeping individual records of buyers and sellers.
Establishing and maintaining customer relationships.
Ensuring adequate paperwork backed by the law.
Providing good customer service and support.
Conducting market research for proper home listings.
Helping with an appraisal for a reliable home valuation
Performing other necessary administrative and financial tasks
Given the above, a real estate firm renders comprehensive services through its departments. It works based on strategic team and board performance to realise deals, sales, and profits by ensuring customer satisfaction.
How Can You Find The Best Real Estate Firm?
Engaging a real estate firm will save you money in a complex market. Also, it helps you make rational decisions and avoid future troubles. But not every firm will meet your needs. Here's how to find the best real estate firm that ticks all boxes:
1. Research The Company
Before consulting a real estate firm, you should always research the company and make adequate references. Studying the company will open your eyes to how it engages with clients and what customers think about its services and products. You can begin your research by asking your friends and family. Alternatively, you can refer to customer review websites for feedback and reviews. Finally, you can check the company's website to learn how it started and make deductions yourself.
2. Run A Comparative Analysis
Running a comparative competitor analysis will inform your decision about a firm. This looks at the costs, processes, and services of the company you intend to choose and compares them with other firms. When done correctly, such an assessment will reveal everything you need about the firm and even the market. The result helps you choose the best real estate company that aligns with your interests and budget.
3. Look At The Experience
Experience, as it's said, is unbeatable. It's one of the primary factors that differentiate one real estate firm from another. A firm with a good track record will understand the intricacies of the market and help you navigate through the processes. Whenever a problem arises, such a firm knows how to tackle it head-on. Frankly, most experienced real estate firms boast expertise and reliability, which are needed to make the right deals.
4. Explore The Services
One of the best ways to find a real estate firm that meets your needs is to explore what it offers. No two real estate companies provide similar services. Such uniqueness is needed for branding, which you should leverage to make the right decision. Here's a hint, though: Any professional firm will never lack core services such as appraisal, listings, and support. There are also soft skills like time management, reliability, and negotiation that punctuate effective services.
5. Check Out The Engagement
The ultimate goal of any good real estate firm is to satisfy clients. Yet this would be impossible without proper client engagement. Often, this interaction reflects through customer service and support. The best firm will keep you informed as you walk through your journey by deploying several support and communication systems, such as chatbots, emails, calls, and live agents. Keep in mind that improved customer support leads to improved customer engagement.
6. Consider Training Methods
A real estate firm has several agents. You'll likely be dealing with a representing agent from the company instead of the firm itself. Therefore, the expertise of any agent is reflective of the professionalism of the parent company. If a real estate agent handles your requests poorly, it's usually because the company isn't providing enough training. In that regard, there's no surprise that when looking for the best real estate firm, the one that offers practical training methods for agents will most likely meet your needs.
Conclusion
A real estate firm is an umbrella company for agents. The firm offers inclusive and exclusive services to help you make the right deals. However, not all would meet your needs, so you'll have to consider the points discussed in this article to select the best one.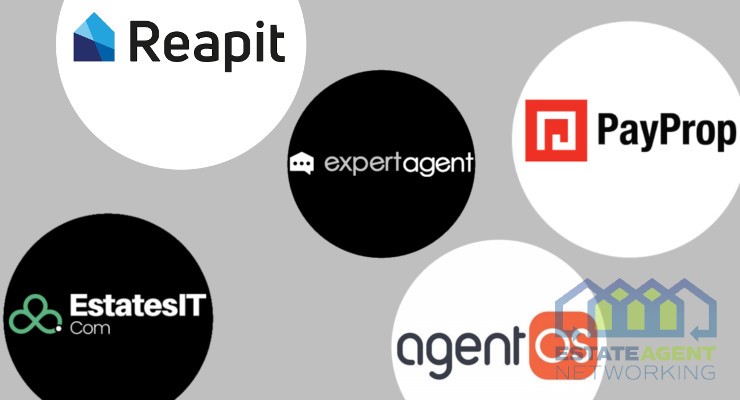 Being a successful landlord requires a good relationship with your tenant, ultimately you want your property to be treated well, get paid on time and build long term relationships. Management of property has come a long way in recent years especially since the internet and certainly thanks to management software and apps. Today there are…
Read More

→