Newquay hottest seller's market with eight in 10 homes sold
Newquay in Cornwall has been named the hottest seller's market right now, with 82% of all properties put up for sale this year already sold subject to contract
City centres are still moving much more slowly, with Birmingham city centre the top buyer's market, where only 18% of properties are sold subject to contract
The greatest excess of demand over supply over the past ten years means almost two out of every three properties on an agent's books are currently sold subject to contract
The start of restrictions easing has increased activity in what was already an incredibly busy housing market, with activity records on Rightmove tumbling week after week
New data out today reveals the hottest seller and buyer markets across Britain, as agents report widespread stock shortages due to the frenzied pace of the market.
Newquay in Cornwall has been named the hottest seller's market, where eight out of every ten homes put up for sale this year are sold subject to contract (SSTC).
Next in the top ten is Newton-Le-Willows in Merseyside, where just under 82% of properties are SSTC, followed by Plymstock in Devon with 81% currently SSTC.
All areas of the top ten hottest seller markets have seen asking prices hit records since the market reopened in May 2020, with seven of the 10 hitting a price record this year.
The study, from the UK's biggest property website Rightmove, is based on just under 300,000 properties that have come up for sale since the start of 2021.
In stark contrast there are a number of city centres where around one in five properties are marked SSTC. In Birmingham city centre 18% of properties are marked SSTC, and in Liverpool city centre 22% are marked SSTC.
Other areas outside of city centres in the top ten buyer markets include the more expensive locations of Beaconsfield in Buckinghamshire where average asking prices are over £1 million, and Sunbury-on-Thames with average asking prices over £500,000.
Across Great Britain almost two out of every three properties are currently SSTC, and available stock is down 26% on this time last year, though this does compare to when the housing market was closed in April 2020.
New properties coming up for sale greatly improved in March and were 51% higher than in February, but demand is still outstripping supply in a number of areas.
Market momentum has been building further over the past few months. So far this year Rightmove has recorded 20 of its busiest ever days for visits to the site, with a new record set last Wednesday 7th April when there were over 9.3 million visits.
On Tuesday 6th April there was a new record set for the number of people sending enquiries to agents about properties up for sale, beating the previous record set on 22nd March last month.
Rightmove's Director of Property Data Tim Bannister said: "Areas around the North and South West are the stand-out seller's markets right now, and places in Cornwall and Devon are continuing the trend of a desire to move to the seaside and countryside. Suburbs are also faring well as some people move further out from the centre of cities. Both sale and rental properties in city centres have been suffering over the past year as the usual appeal to live there has temporarily been taken away, leading to more stock than usual being available, but we may see these start to shift more quickly over the next few months as lockdown restrictions continue to be removed.
"In a traditional year there would be a couple of record days for visits or enquiries being sent by home-hunters, but the pace of the current market caused by a combination of restrictions easing, a desire for more space and people considering different locations, has led to records tumbling week after week. Last Wednesday set a record of over 9.3 million visits to Rightmove, and March saw time spent on site surpass two billion minutes in a month for the first time."
Top ten seller's market areas
Location
% of properties that are Sold Subject to Contract (SSTC)
 

Average asking price

2021

Newquay, Cornwall
82.0%
£351,398
Newton-Le-Willows, Merseyside
81.8%
£182,280
Plymstock, Devon
81.2%
£268,980
Hailsham, East Sussex
81.1%
£310,642
Canvey Island, Essex
80.5%
£302,769
Atherton, Manchester
80.3%
£153,540
Quedgeley, Gloucestershire
80.1%
£237,007
Willingdon, East Sussex
79.2%
£326,338
Whitchurch, Bristol
78.2%
£293,021
Melksham, Wiltshire
77.9%
£276,096
Top ten buyer's market areas
Location
% of properties that are Sold Subject to Contract (SSTC)
 

Average asking price 2021

Birmingham City Centre
18.4%
£218,072
Liverpool City Centre
22.0%
£165,912
Beaconsfield, Buckinghamshire
29.0%
£1,087,372
Manchester City Centre
31.0%
£235,859
Sunbury-On-Thames, Surrey
31.4%
£503,375
Langley, Berkshire
31.5%
£440,846
Bushey, Hertfordshire
31.8%
£564,683
Norwich City Centre
32.5%
£230,186
Witney, Oxfordshire
33.2%
£338,748
Southampton City Centre
33.3%
£210,095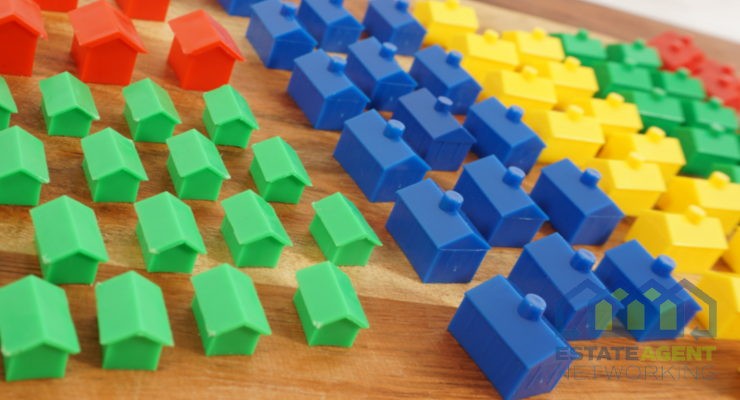 Some people may view being a landlord as an easy way to make money, but there's much more to it if you want to truly excel in this role. The best landlords always go above and beyond to provide comfortable homes for their tenants and make them feel as welcomed as possible. Indeed, to be…
Read More

→