OnTheMarket Launches Search Option For Properties With Online Viewings
OnTheMarket plc, the majority agent-owned company which operates the OnTheMarket property portal, is pleased to announce it has introduced a new filter which allows users to limit their search to properties which have an online viewing option, either a virtual 3D tour or a video tour.
Video tours and 3D tours have long been provided by agents and developers at OnTheMarket to enhance the property-seeker search experience and to showcase their properties.
The functionality of a specific tool enabling users to search exclusively for properties with an online tour is not currently provided by other leading UK portals.
Helen Whiteley, Commercial Director of OnTheMarket, said: "During analysis of OnTheMarket's data, we found that users who engaged with a video were over 200% more likely to send an enquiry.*
"The latest government advice encourages property-seekers to use virtual viewings wherever possible. In the current market, we believe these viewing tools have never been more valuable."
Virtual tours and videos can be accessed via the navigation bar on each full property details page. Videos can also be added at the end of the photo carousel.
Property listings that include 3D interactive virtual tours or a video will now be displayed with the 'Online viewing' label. This will also be included on all property alert emails.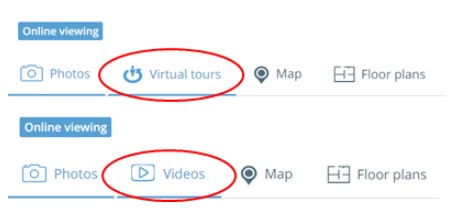 A toggle has also been added to search results pages to sort results by properties that offer online viewings first.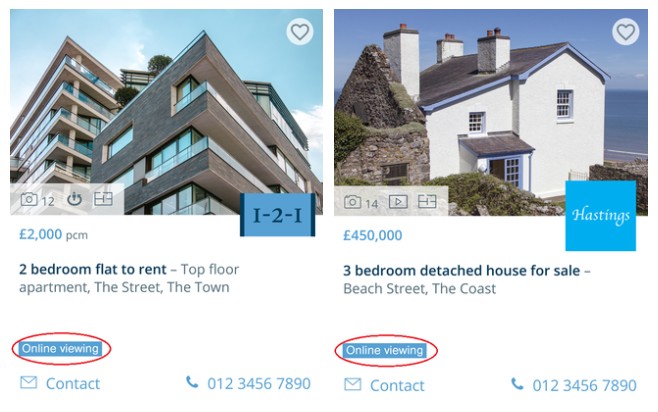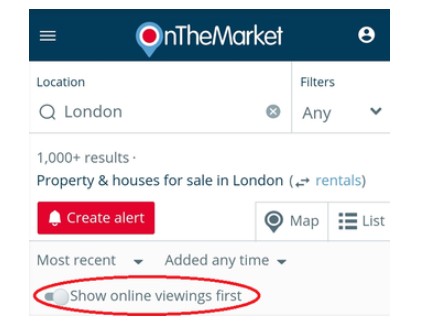 And an online viewing filter has now been added to the search criteria. (below)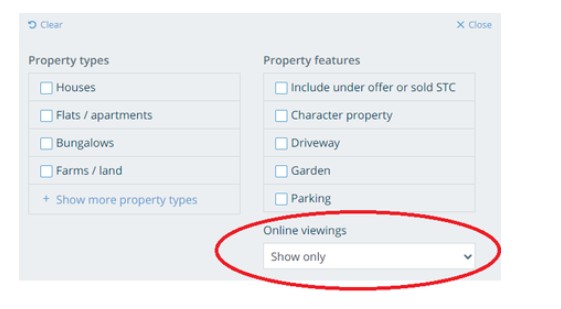 In addition to these new features, our Coronavirus advice page is now live via our homepage.
*Lead analysis from user behaviour in May 2020 across both sales and rental properties, measured by Google Analytics.
Background on OnTheMarket:
OnTheMarket plc, the majority agent-owned company which operates the OnTheMarket.com property portal, is a leading UK residential property portal provider.
Its objective is to create value for shareholders and property advertiser customers by delivering an agent-backed, technology enabled portal – offering a first-class service to agents and new homes developers at sustainably fair prices and becoming the go-to portal for serious property-seekers.
With over 3,000 estate and letting agent shareholders, operating over 6,000 offices, OnTheMarket provides a unique opportunity for agents to participate in the equity value of their own portal. Agent backing and support enable OnTheMarket to display "New & exclusive" properties to serious property-seekers 24 hours or more before agents release these properties to other portals.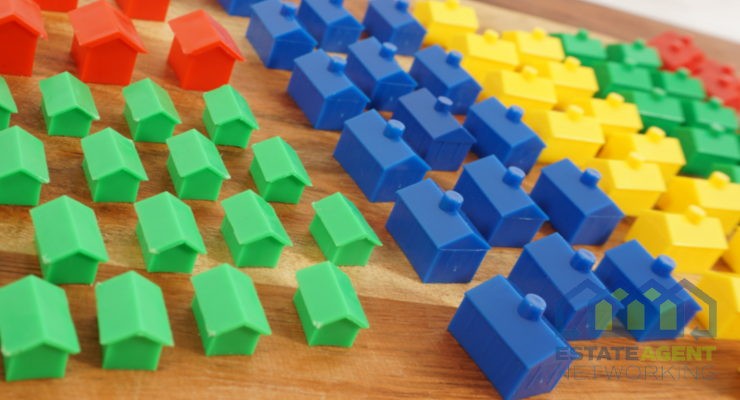 Some people may view being a landlord as an easy way to make money, but there's much more to it if you want to truly excel in this role. The best landlords always go above and beyond to provide comfortable homes for their tenants and make them feel as welcomed as possible. Indeed, to be…
Read More

→