OnTheMarket Property Portal – Blog for Estate Agent Networking:
We launched OnTheMarket.com on Monday, January 26 2015 with the clear goal of introducing much needed competition into the propertyportal marketplace.  In the short time since then, we have created a genuine sea-change within the portals market. We currently have more than 5,000 contracted offices and this is only the beginning.  Our next goal is to become the number 2 portal in the market and to develop on to be a genuine alternative to the dominant market leader.
OnTheMarket.com is already driving results for its members, as many of them will testify, only a few weeks after its launch.  We are generating quality leads and many agents tell us that having removed their properties from their less effective portal, it has become obvious just how many leads were previously duplicated.
Our membership base continues to increase daily and after just six weeks, we passed the mark of two million unique visitors to our website.
More and more of our member agents are now uploading their new to market properties exclusively on our site 48 hours before their other portal of choice because they support OnTheMarket.com as the best place to showcase their properties within a clean, fresh and fast consumer search experience.
The time for creating further disruption is now ripe. Agents have told us on many occasions that both Rightmove and Zoopla do not create sufficient value to justify their vast earnings.  In its most recent results, Zoopla's income was £80M and profits were an eye-watering £39.6M. Meanwhile, Rightmove's income was £167M and profits were £124.6M – a profit margin of 74%.
Agents have told us they feel "like a means to an end for Rightmove and Zoopla to make money".  They say they are "fed-up with being held to ransom" by the "arrogant" portals, which frequently "fail to recognise smaller agents are in the mix". Well, now is the chance to join us and seize control of your online marketing by working with a portal that operates as a mutual.
It is the agent's content – the properties they are marketing – which is the fuel that fires the large dividends and which Rightmove and Zoopla are compelled to supply to their shareholders.
However, this is an imbalance which needs to be redressed and we intend to make that happen.
Any agent unsure about joining us should know:
We do not have shareholders
We aim to reduce fees for members
Each firm who joins us has one vote regardless of its size
Consumer feedback on the website has been overwhelmingly positive
Our traffic grew during March to more than 1.5M unique visitors
The results of our continuing multi-million pound TV, press and digital advertising campaign have emerged and to have hit the landmark of two million unique visits to the site, so soon after launch has been hugely encouraging.
It is still early days but the progress we have made has exceeded many people's expectations and we have been buoyed by the tremendous support we have had from member agents.  We are sure everyone has now seen the OnTheMarket.com logos in high streets across the UK and this brand presence has been boosted by excellent word of mouth recommendations from agents.
As a mutual organisation, each firm which joins OnTheMarket.com is given one vote regardless of its size and we are now a very broad organisation with the support of many different sized firms.
All of our member agents must agree to advertise on a maximum of one other competing portal.   Of course, this decision has made waves among our competitors but it is widely seen as a necessary measure to challenge the duopoly. We are in fact creating more choice for both agents and consumers. No-one has any less choice than they had before. Our members tell us that retaining the strongest of the portals they were using and replacing the weaker ones with OnTheMarket.com has meant their instruction-winning capability is as strong as ever and, in most cases, the leads volume they receive from their overall online presence is undiminished and the quality is better.
The decision to exclude online agents from listing with OnTheMarket.com has also generated conjecture but the reasoning behind this was clear – the feedback from high street estate agents is that they were frustrated by having their listings mixed with online-only agents who operate a very different business model.  We have chosen to champion the service that local agents provide in terms of their market knowledge and the advice they can offer their clients. We know the majority of the public recognise the benefits of having a professional in place who can manage their sales or lettings process.
In just a short period of time, we have significantly changed the portals market. Since the beginning of the year, our membership has increased by more than 800 offices who recognise the benefits of OnTheMarket.com for the future of their business. In addition, property-searchers now have a superior digital platform with the compelling edge that they can view more and more new-to-market homes in advance of seeing them on other portals.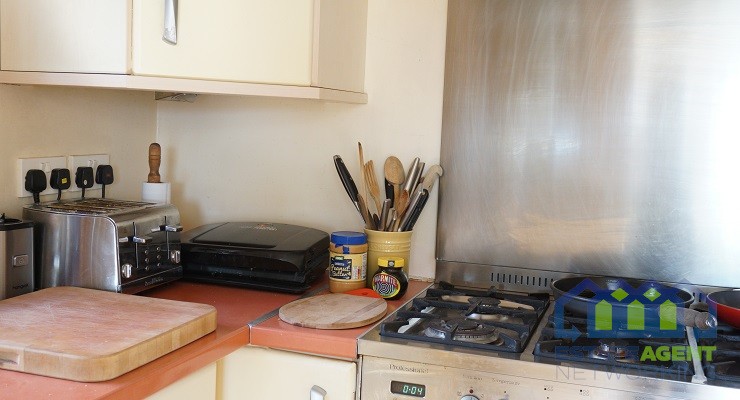 Houses with safety hazards are not desirable, since they endanger the lives of their occupants. The value of your home diminishes if you're your house and property are damaged, including gas appliances. Therefore, all owners, landlords, and tenants have a responsibility to have the appliances they own tested for functionality. Check all of your household…
Read More

→