Post Brexit – Shortcuts to get more stock on your books
You are probably struggling, as its hard work being an agent at the moment .. especially as now the housing market will shrink post Brexit, whilst adding insult to injury, the Purplebricks of this world are slowing taking market share with their cheap fees and other High Street agents slashing fees .. it isn't pretty out there.
Frustrating isn't it?
It feels like you are banging your head against a brick wall.
Letting and estate agents are always looking for shortcuts to get more free valuations, more stock on the books and greater market share
.. but I am sorry, wake up and smell the coffee .. welcome to reality .. there are no shortcuts.
.. and then you worry.. you are worried if there will be enough money coming in in the next 12 months to pay the staff's wages, the rent, Rightmove subs
Frustration, fear and anger can suspend our ability to ask difficult questions, to listen to thoughtful critics, to do our homework.
So what to do … well you aren't alone. If it makes you feel better, a lot of agents feel this way. Well, you now have a choice, a choice to make as an estate or  letting agents 
Continue to be Frustrated: High Street Estate Agents are getting older. Us Estate and Lettings Agents love to moan and we love to believe that we will live forever, become the top dog agent in our town and accomplish everything. Yet, I would say between now and the following next five years is when reality will kick in.
A lot of agents used their emergency supplies during the last turn down of 2008/09 (when I say emergency supplies I mean the spare money they had to keep their agencies afloat in the Credit Crunch years of '08, '09 and 10). Let's hope you have enough equity in your house, so you can re-mortgage it again and again, to pay the wages of your staff until the market returns as you carry on with your efforts to keep market share.
.. and even if things aren't tight (money wise) … frustrated that your 'landlords wanted' and 'sold in your street' leaflets don't work as well as they used to, disappointed your expensive coffee table booklets with pages and pages of your stock seem an expensive luxury, discouraged your £1,000+ a month portal fees don't seem to get the vendor/landlord leads they seemed to get a few years back, exasperated that your Valuer or Lister doesn't seem to be hungry as they used to be
2. Or Change: The world has changed, but 95% of UK estate agents haven't.
You can all poke fun at the Purplebricks of this world with their crappy service (which is just growing pains .. and these can be sorted), their so called 'local property experts' who cover two counties (but they will start employing one person per town soon), or the fact they don't check chains (which again are all things that can be sorted)
We now have the internet, we all have mobile phones and email means there is an infrastructure that connects everyone together. New estate agents are being started every day and old ones are stagnating and beginning to fade.
.. but you don't have fade if you don't want to… but you will have to change
You have to change, but change is hard, change is difficult. So we look for the easy change . Hence we all look for the shortcut to make the chnage   .. an easy way to get those free vals, that stock. Raising £200 a month for short term quick hits, the shortcuts, like those plug and play Online Free Valuations Apps that plug into your website are quite easy, when compared to that of finding the money and patience for the long, challenging work of changing the culture and infrastructure of your agency's marketing to a content marketing focus
In fact, I love these Online Valuation Apps (e.g. ValPal and other such Apps) and the portals with their Valuation alerts, in fact, we  (300+ estate and letting agents) have spoken at length in our Facebook Group about the pros and cons of such applications and offerings. If used correctly, they are very good indeed but they aren't the magic weapon and they aren't the shortcut you might hope ..
There is nothing out there that will give you the instant results, the magic weapon, the shortcut you want, desire and need. Anyone who tells you is telling you a big lie.
Finding a new track up the mountain is far more challenging than hiring a guide and following the tried and tested path. Of course it is, that is precisely why it's rare and valued.
I learnt at University the term economy is Greek and is based on the theory of scarceness. In the last part of the last Century (1980's/1990's), the things that were scarce in estate agency were newspaper ads, offices and people. However, things have changed in the 21st Century. You can get the attention, interest, and trust without having an office, or newspaper ads etc. My articles get read by 5,000+ letting and estate agents each week by the power of websites like this and it costs me nothing. (to get those eyeballs 20 years ago would have meant paying thousands a month in advertising)
Today, you don't need an office, staff or newspaper advertising to be an agent. Your kitchen table, a rightmove account and laptop means now anyone can be an agent.. that's easy. The difficult bit is getting the attention, interest, trust and empathy of potential clients, potential house sellers and potential landlords
When we intentionally seek out the difficult things in life, we're much more likely to actually create value… and that is where you will win… creating value for potential homeowners and landlords. However, homeowners and landlords are like the Scarlet Pimpernel.  They conceal themselves (because nobody like to be sold to), they never reply to any of your marketing material (and why would they), and then decide which three agents they are going to call out for the free valuation on parameters that beggar belief (I will call that agent out because I like the colour of their for sale board)
There has to be a better way ..to create value and there is. But it isn't a shortcut and its bl**dy hard work… but I guarantee it works. A way that will vastly increase your free valuations and stock to sell and let from all the homeowners and landlords in your town
…. And how do you do that?
 "The mission of an estate agents / letting agents advertisement is to sell the services of their agency. To do this, it must attract attention, of course; but attracting attention is only a secondary detail. The advertisement should contain matter which will interest and convince the potential house seller/landlord after the attention has been attracted."
And so the marketing and sales funnel has followed this five step process for over a hundred years… so
Attention > Interest >  Trust > Desire > Action
Yes, we still need our customers to take action, but we now have the opportunity to help them do that in a much more sustainable way. The crucial difference comes in the middle of the funnel where interest and trust are built. The irony is that as estate and letting agents, we still focus most of our energy at either end of the funnel, creating awareness and trying to close the sale. The kind of long-term landlord/house seller relationships you want don't happen because the text on the 'buy now' button says the right thing. Interest and Trust are fostered when the customer trusts your agency to be the kind they want to be associated with and come back to.
How do you do that?
Talk about stuff that fascinates, intrigues, educates and helps potential homeowners and potential landlords in your area. Get inside their head before they need an agent, so when they do need an agent .. they automatically think of you and your agency
So what fascinates, intrigues, educates and helps them? (them being potential homeowners and potential landlords)
Well it isn't sold in your street leaflets, 20:20 leaflets, look what award we have won, choose us as you winning agent with a cheesey Olympic medal motif, it isn't the fact you have been an agent since 20 BC, its nothing to do with the fact you have loads of networked offices or you won the Sunday bl**dy Times or ESTAS  awards … it might interest you .. but it doesn't anyone else
.. but I tell you what fascinates and intrigues home owner and every landlord. They are  obsessed about the value of their own property .. so just talk about those things .. with newsletters letters like these …. Delivered by email, in the post, dropped through doors ..
… and here are 18 other examples of newsletters (via Google Drive) https://drive.google.com/open?id=0B0d59TaH3c33enJJTWMyM0JYa0E
Choice is yours … be frustrated or change
If you want to change .. and you want some help me writing the articles that go into these newsletters and newspaper editorial .. contact me .. otherwise .. be frustrated  (its your choice)
kind regards
Christopher
07950147572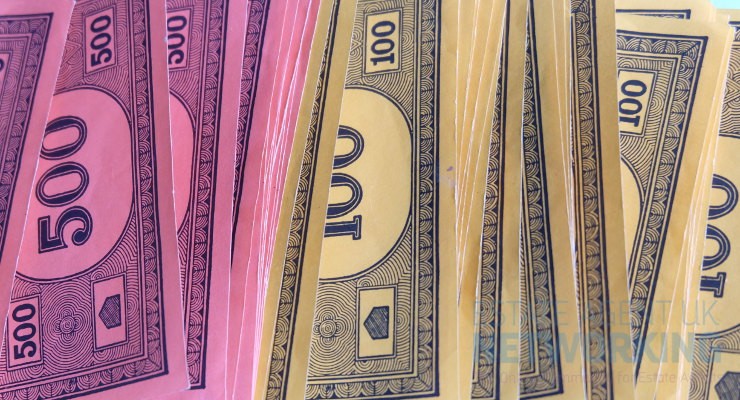 Like many other industries in the world, the UK property market is constantly evolving. Industry players therefore need to keep a keen eye on the key markers that define the state of the industry. As 2022 ushers in new changes and realities, industry players like cash house buying agencies need to arm themselves with current…
Read More

→